The Ultimate Singapore Stopover Guide
We often visited Singapore before moving there, sometimes for a few days and other times for weeks. Many people didn't understand, they'd say "but it's such a small country, you can do everything in two days!".
If only they knew!
Putting aside the tourist attractions, some of which I've included, there is so much more to explore. We've hosted many of our friends since moving to Singapore, showing them around and making recommendations for things they would enjoy, as well as taking them to our favourite places to go, food to eat, and things to do. This is the guide I wish I had the very first time I came to Singapore.
---
Food
Chicken Rice
What is it?
This is the national dish of Singapore, a bowl of yellow rice served on a plate, where the rice is cooked in leftover chicken fat and broth. On another plate are the chicken slices, you can choose between roasted chicken or steamed chicken, mine is always the former. The chicken comes with a slice of tomato, a few slices of cucumber and a sprig of coriander, surrounded by a beautiful concoction of light soy sauce and oil.
To accompany this is a bowl of delectable chicken broth garnished with coriander (you can ask to leave the coriander out if you have such aversions), add chilli sauce and crushed garlic to taste.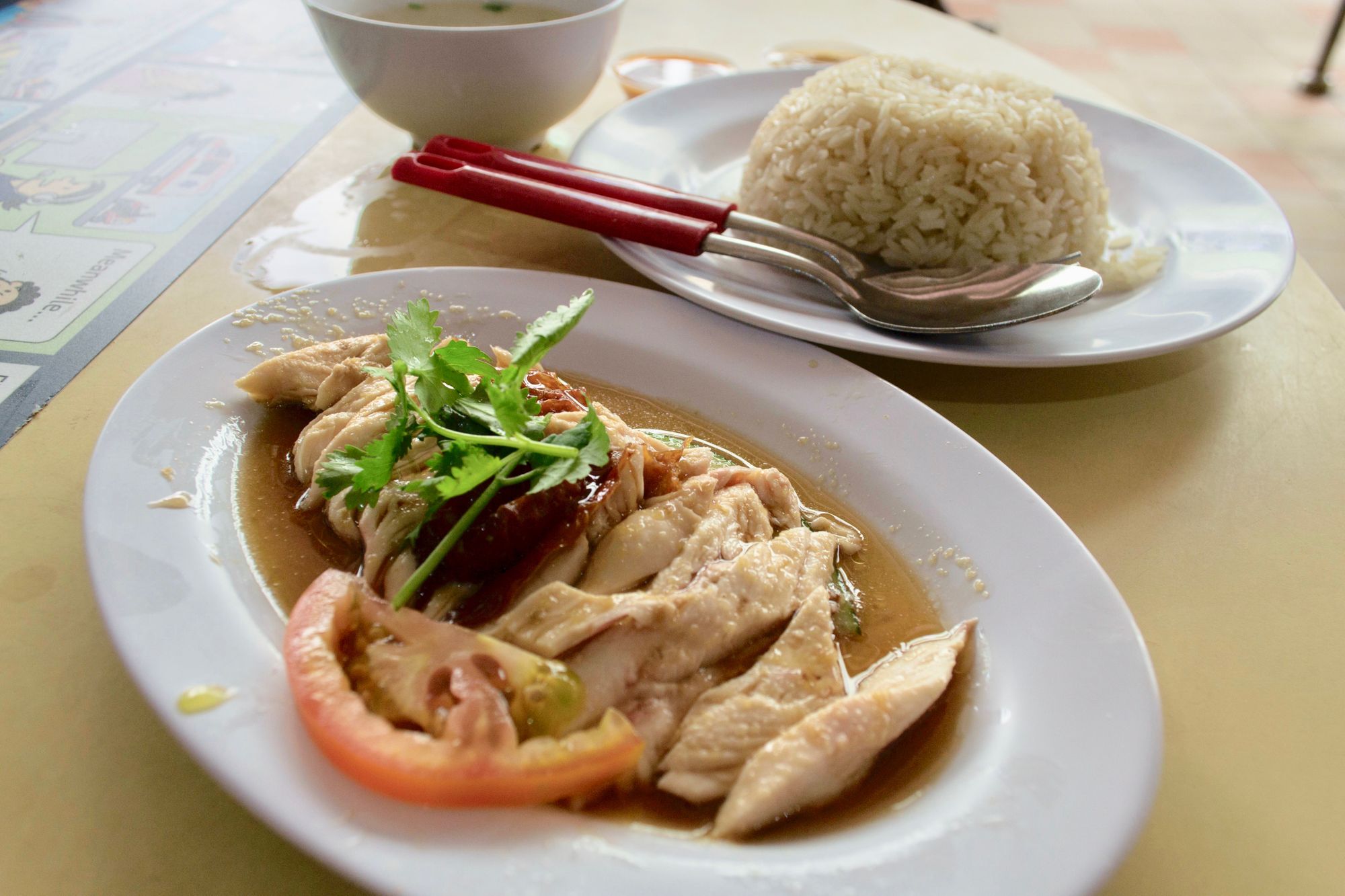 Location
Tong Fong Fatt Hainanese Boneless Chicken Rice at Kim Keat Palm Food Centre is my favourite place to satisfy the chicken rice hunger... and I went there almost daily.
This one is my preferred location, but there are several branches scattered across Singapore, notably in Marina Bay Sands food court, where you can enjoy this dish in a shopping mall, in air conditioning, when the heat and humidity inevitably get to you. However, this will set you back by $8 where the hawker centre charges $2.50-$3.50.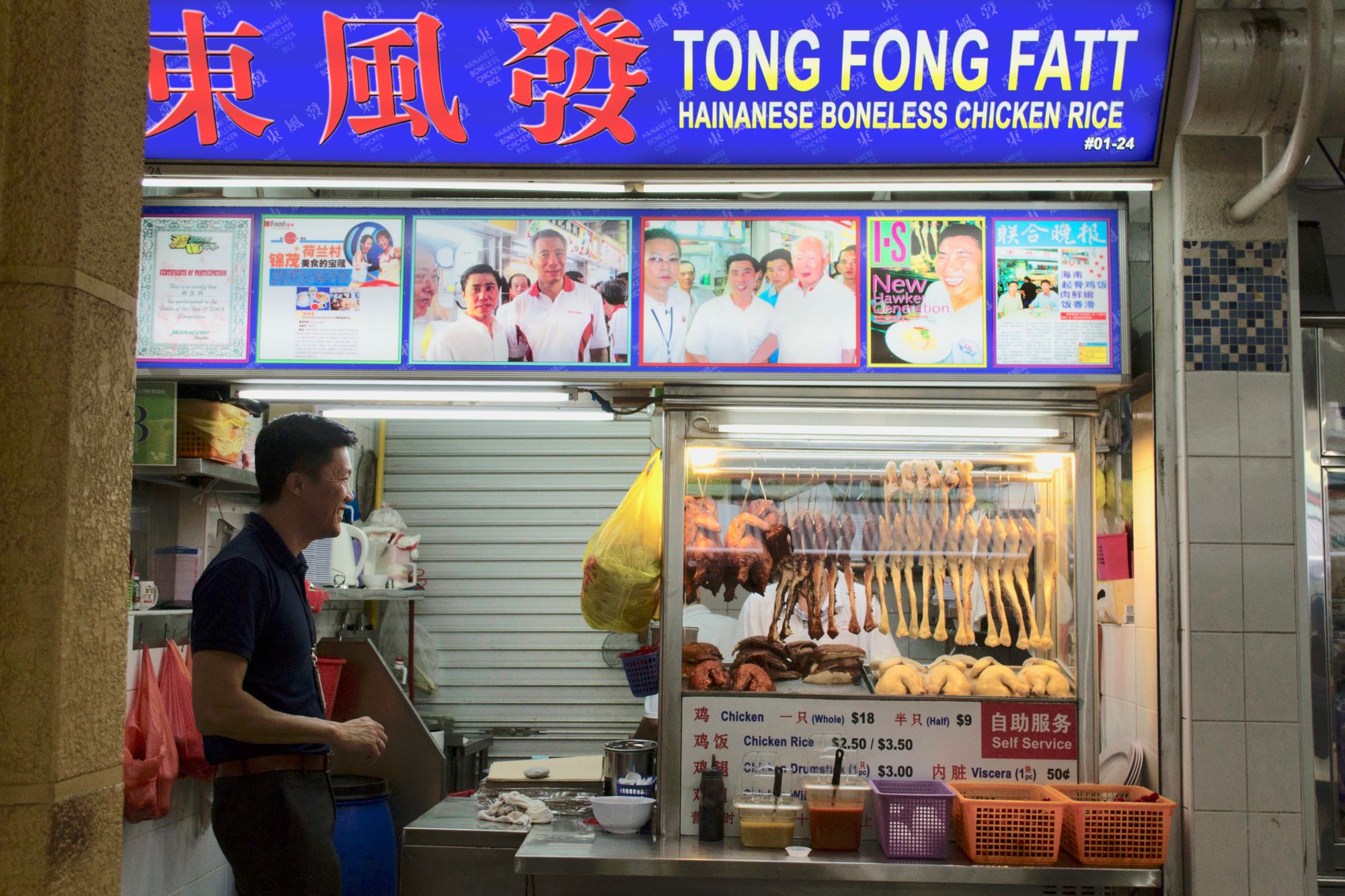 ---
Kaya Toast Set
What is it?
This is an all-day breakfast item common in Singapore and Malaysia. Kaya is a coconut jam made with coconut milk, eggs and pandan. Between two slices of toasted bread (either white or multigrain) is a layer of this delicious jam and a slice — yep, a slice — of butter.
The set also comes with teh or kopi, which you order according to how you take your tea or coffee, and two soft boiled eggs.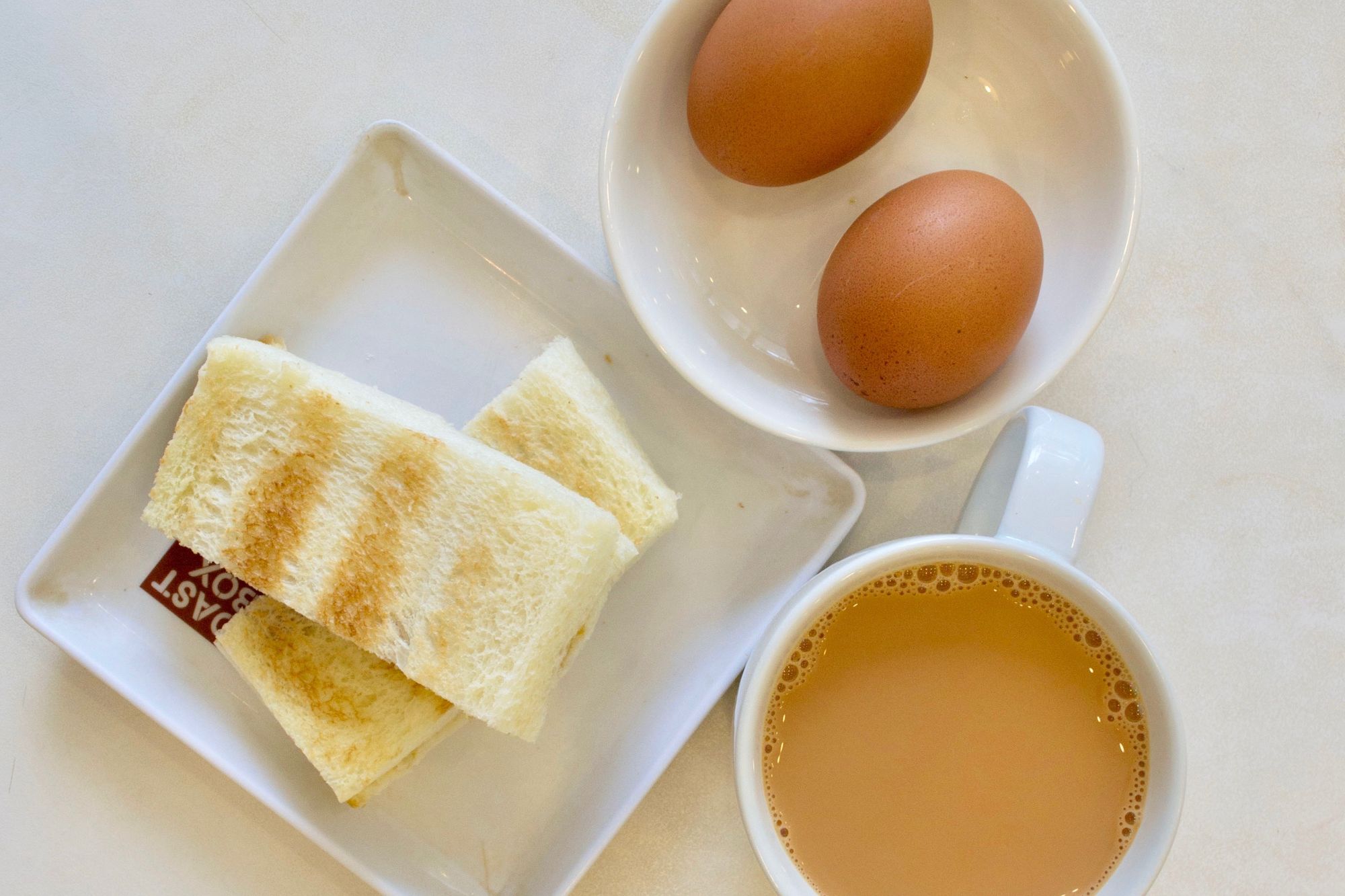 Crack your egg onto a saucer sooner for a runnier yolk, or leave it longer for a harder consistency. Add some salt, pepper, and soy, dip your kaya toast in your yolk. Prepare to be surprised at how much you like this strange mixture of flavours.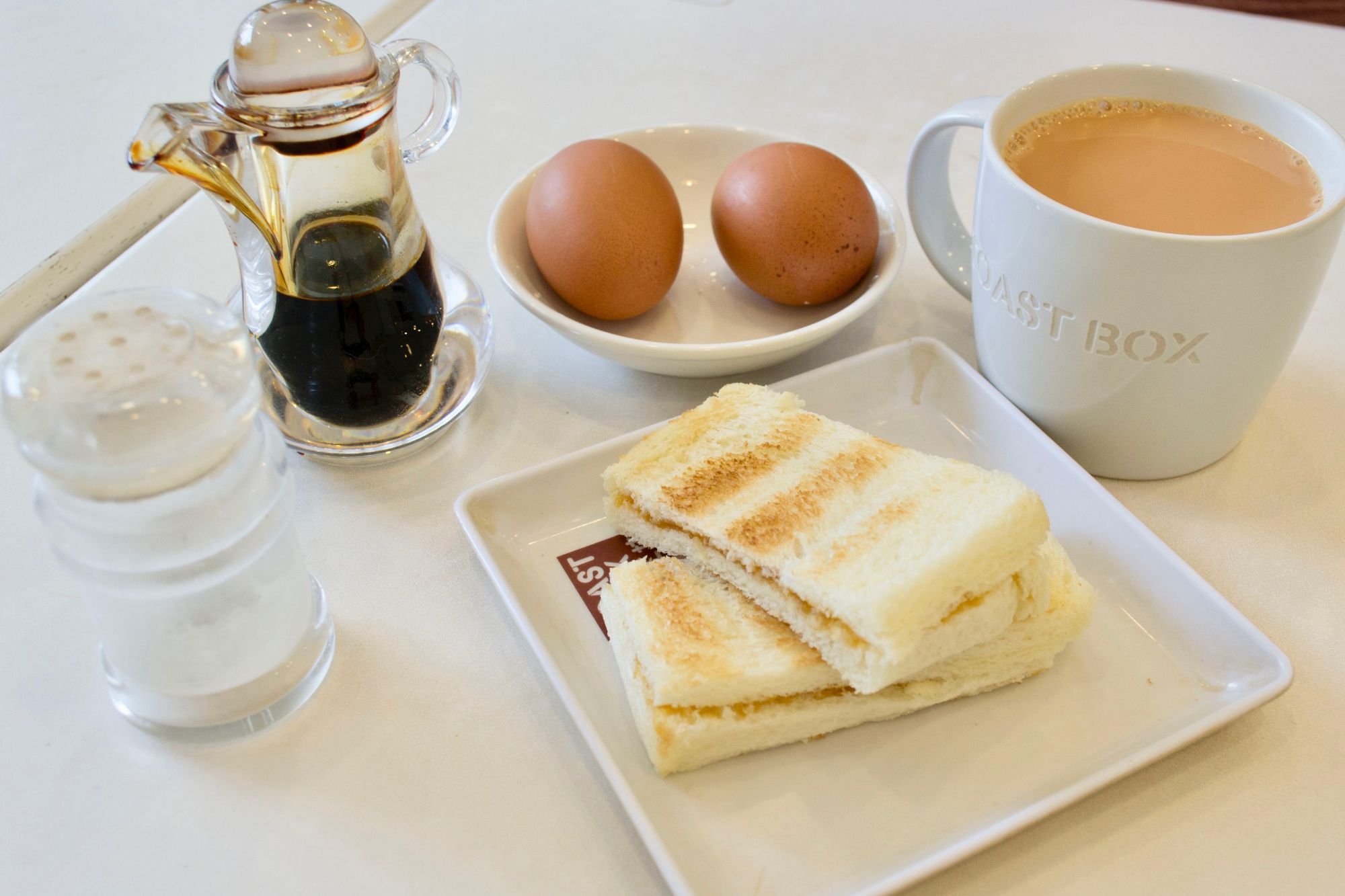 Location
There are many locations that serve kaya toast ranging from Toast Box and Ya Kun Kaya Toast, to almost any hawker centre. Just ask for a 'toast set' at the drinks stall.
Hawker vendors will charge around $2-$4 for the set, where the chains will charge $5-$8. The main benefit of the chains is the air conditioning and relief from the heat.
I've found the quality and taste varies greatly from hawker to hawker whereas the chain stores are consistently good.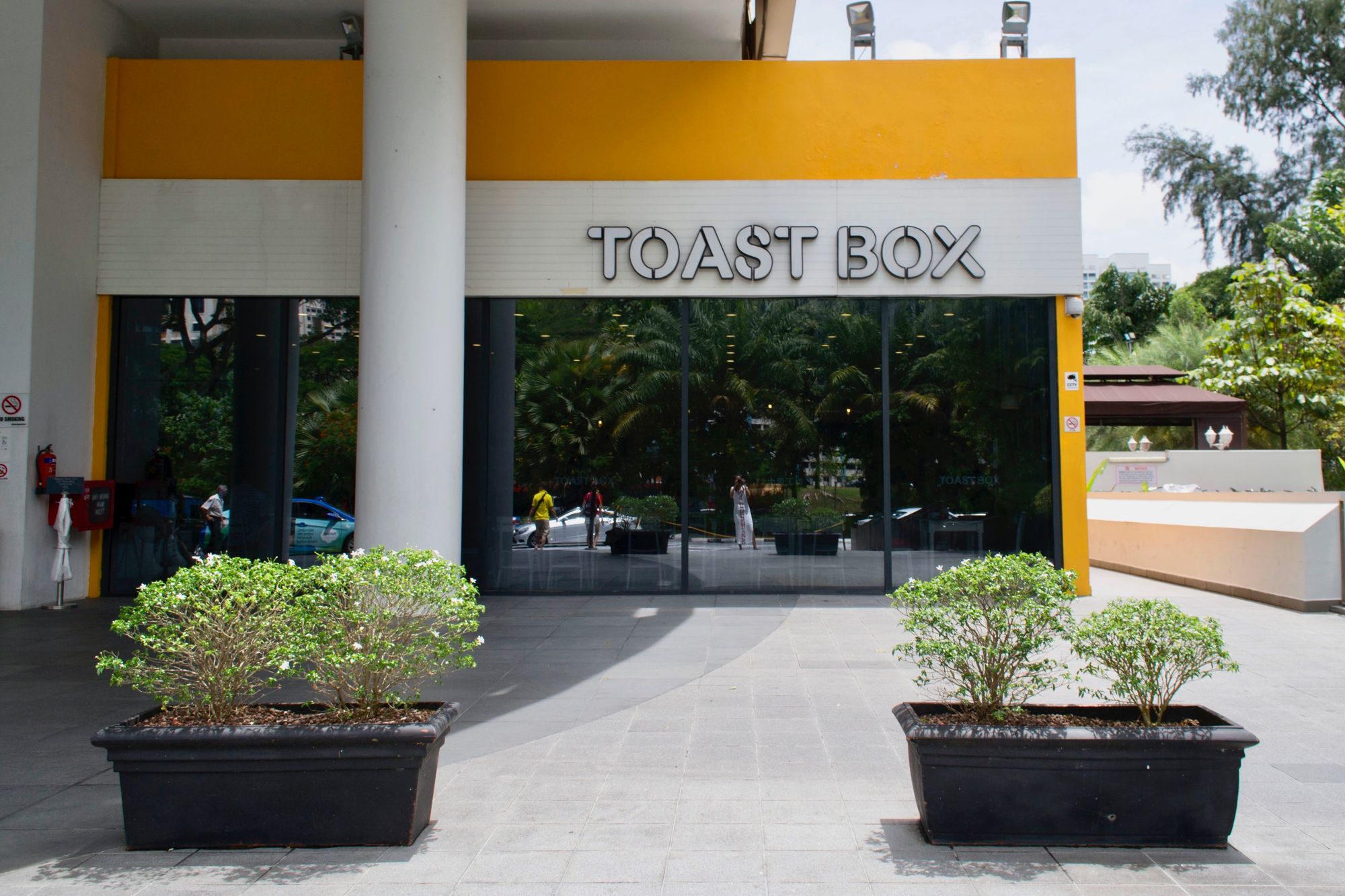 ---
Roti Prata
What is it?
Crispy on the outside, soft on the inside, roti prata hits the spot every time. This flat-bread is made by frying stretched dough, that has been folded over several times in ghee until golden brown, and smooshed together by smooshing it from both sides. This technique gives it a flakey texture. You can add almost any filling to your prata: onion, egg & onion, meat filling, banana, condensed milk… the list is almost endless!
I prefer mine to be plain, which usually comes in sets of 2, along with curry or dahl or both! Eat it with your fingers, as those from the Indian-subcontinent do. Trust me, it tastes better that way!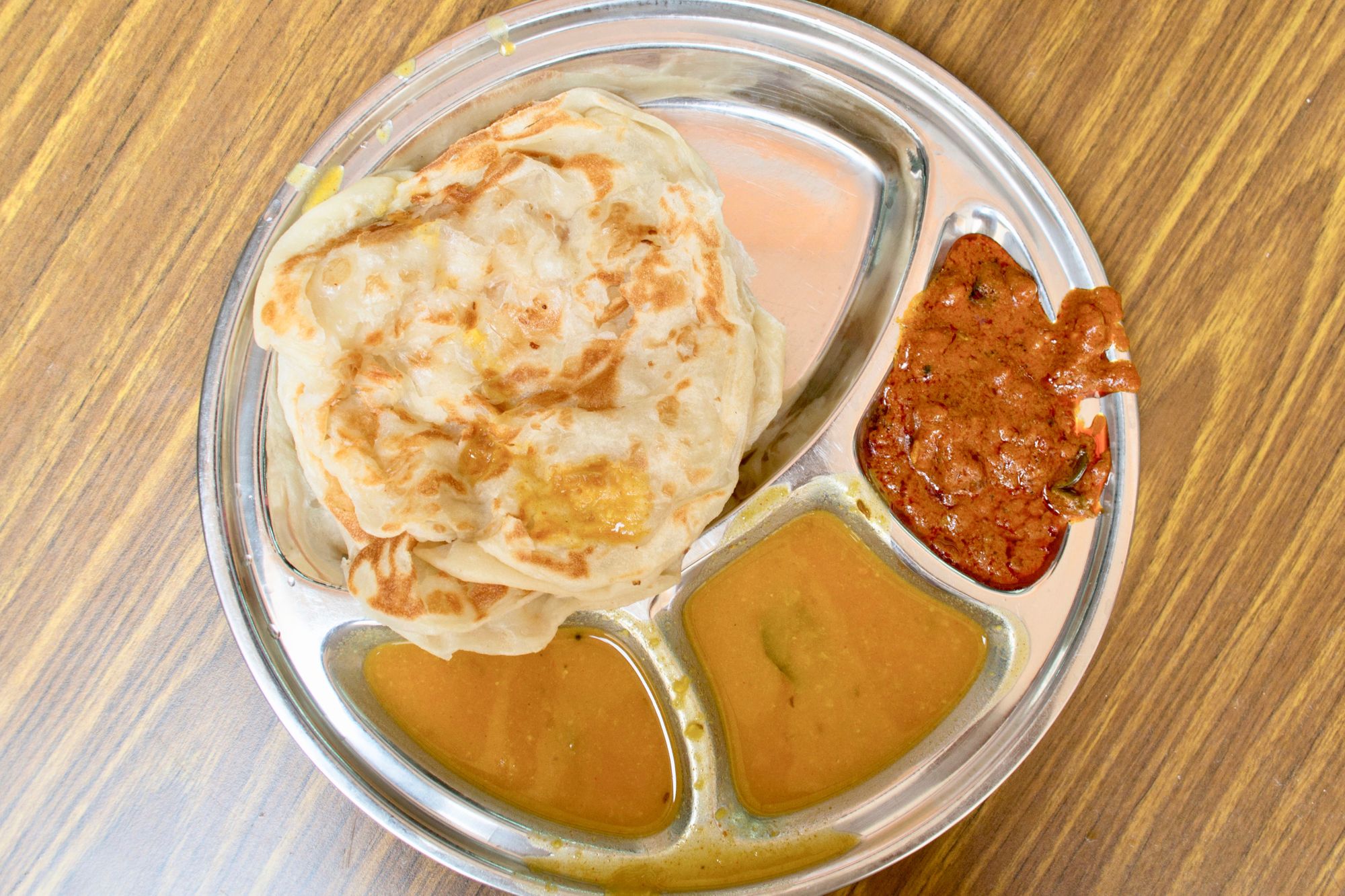 Location
My favourite place to curb that insatiable prata craving is at Senthil Murugan Cafe.
The friendly couple who own this hawker stall not only have some of the best prata but their veges, curries, biryani and other sides are mouth-watering.
If I'm not having chicken rice then there's a good chance you can find me here, if not for prata, then just for a yummy snack of veges or tandoori chicken. The addiction is real.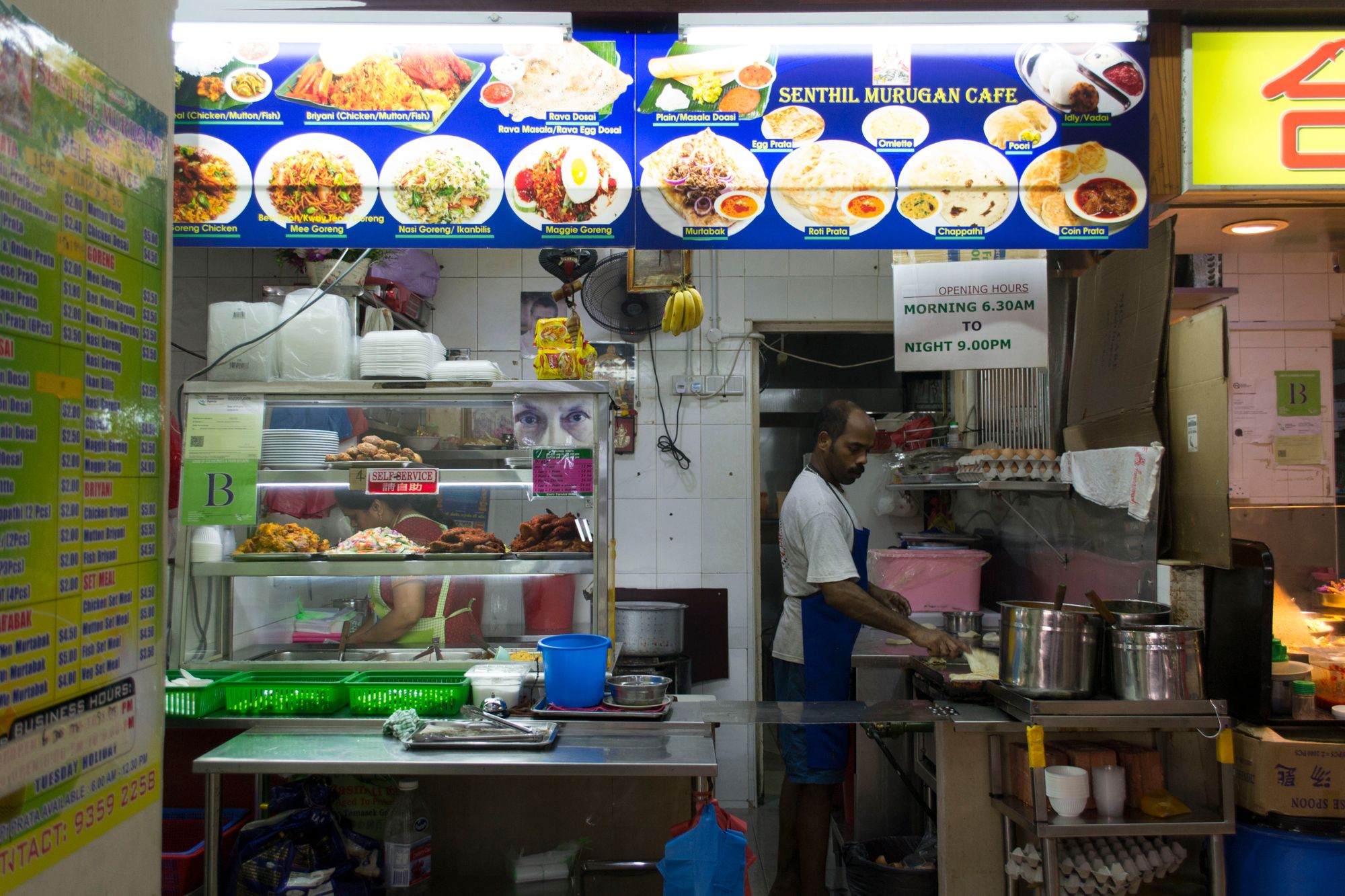 ---
Teochew Noodles
What is it?
These hawker stalls offer a selection of delicious noodle dishes and mine is always the 'Mushroom Minced Meat'. You also select the type of noodles you prefer, for me this is mee pok, a flat, egg noodle, equivalent to fettuccine. It also comes with a small bowl of broth.
This delicious bowl consists of slices of delicious stewed mushrooms, minced meat cooked in broth, thinly sliced pork, bak chor mee (crispy fried lard pieces) and garnished with lettuce and chopped shallots.
If you are sensitive to spicy foods you can ask them for no chilli but I would recommend having at least a little as it's a sambal chilli paste they make themselves and has all sorts goodies like ikan bilis (small fish) and other spices that make the dish extra special.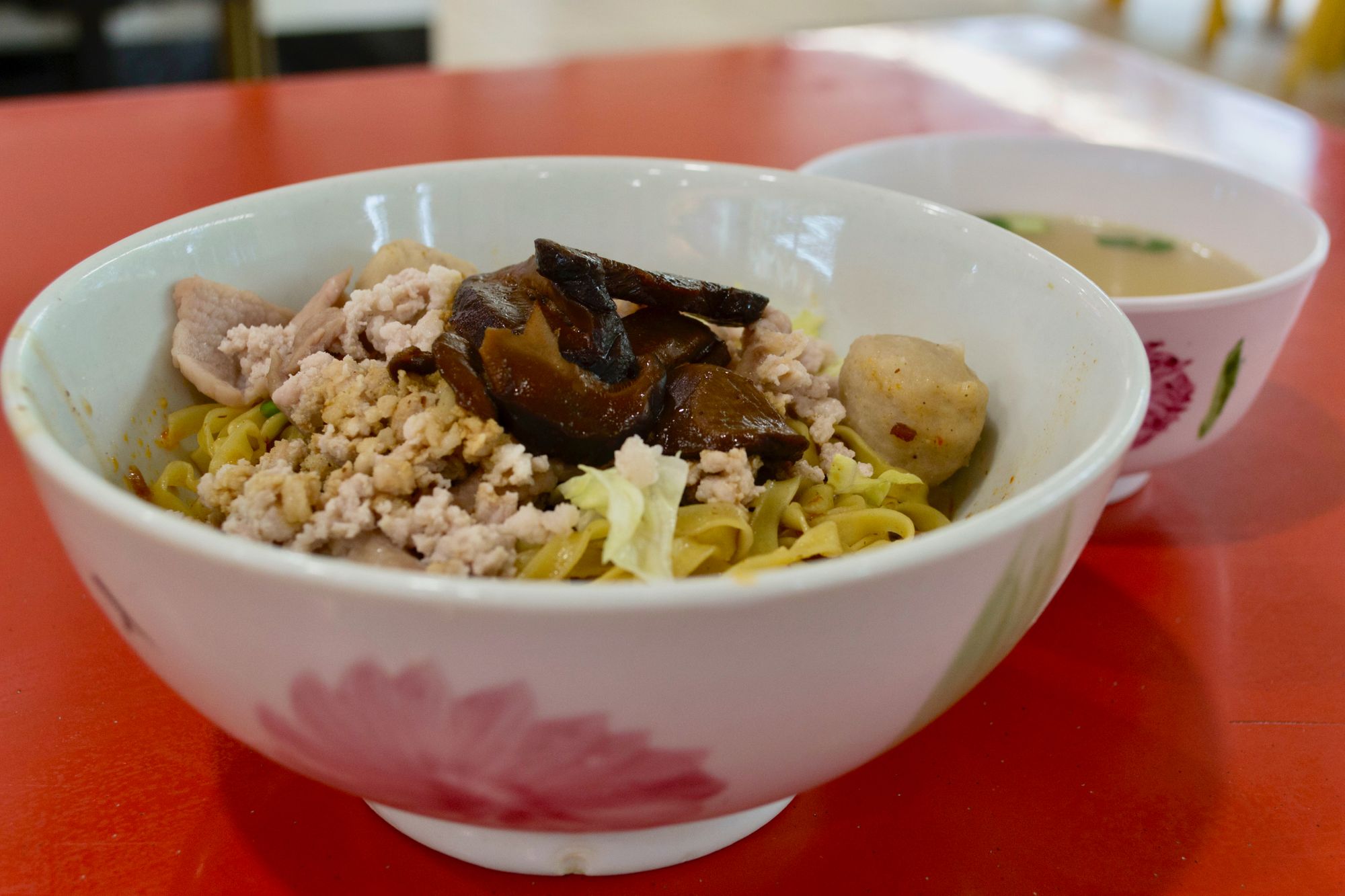 Location
Ding Ji Membina hawker market is open 24 hours, everyday, not an uncommon phenomenon in Singapore. After all, why should our hunger be dictated by the convention of meal times?!
However, this teochew noodle place shares its stall between two different vendors, my favourite being the morning/afternoon session, and changeover just after the 'dinner' round.
Their stewed mushroom and and the sambal chilli really make this bowl of noodles something to behold.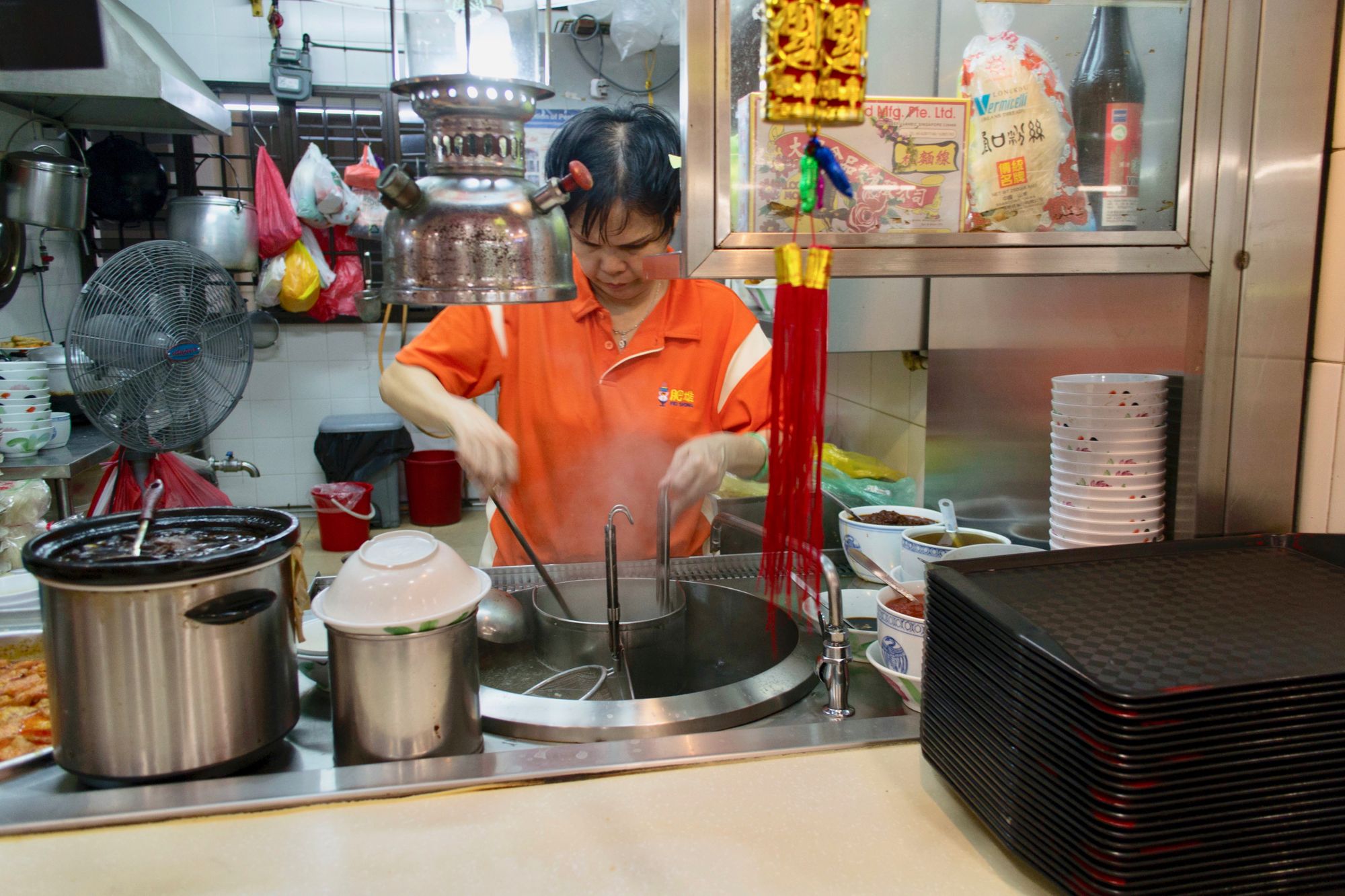 ---
Tiong Bahru Bakery
What is it?
Tiong Bahru Bakery offers a European-style cafe where you can find both sweet and savoury baked goods, coffee and fresh pressed juices. It's a significant change from the Asian-style bakeries you'll undoubtedly come cross and find yourself leaving with bags of goodies you didn't intend to buy… but they just look so good!
My order is always the Brie & Roasted Mushroom Croissant with freshly squeezed orange juice. It's just so simple, yet perfectly done. I don't have much of a sweet-tooth so can't offer any advice there. You can select to sit in and enjoy your cafe meal or take away if you're in a hurry.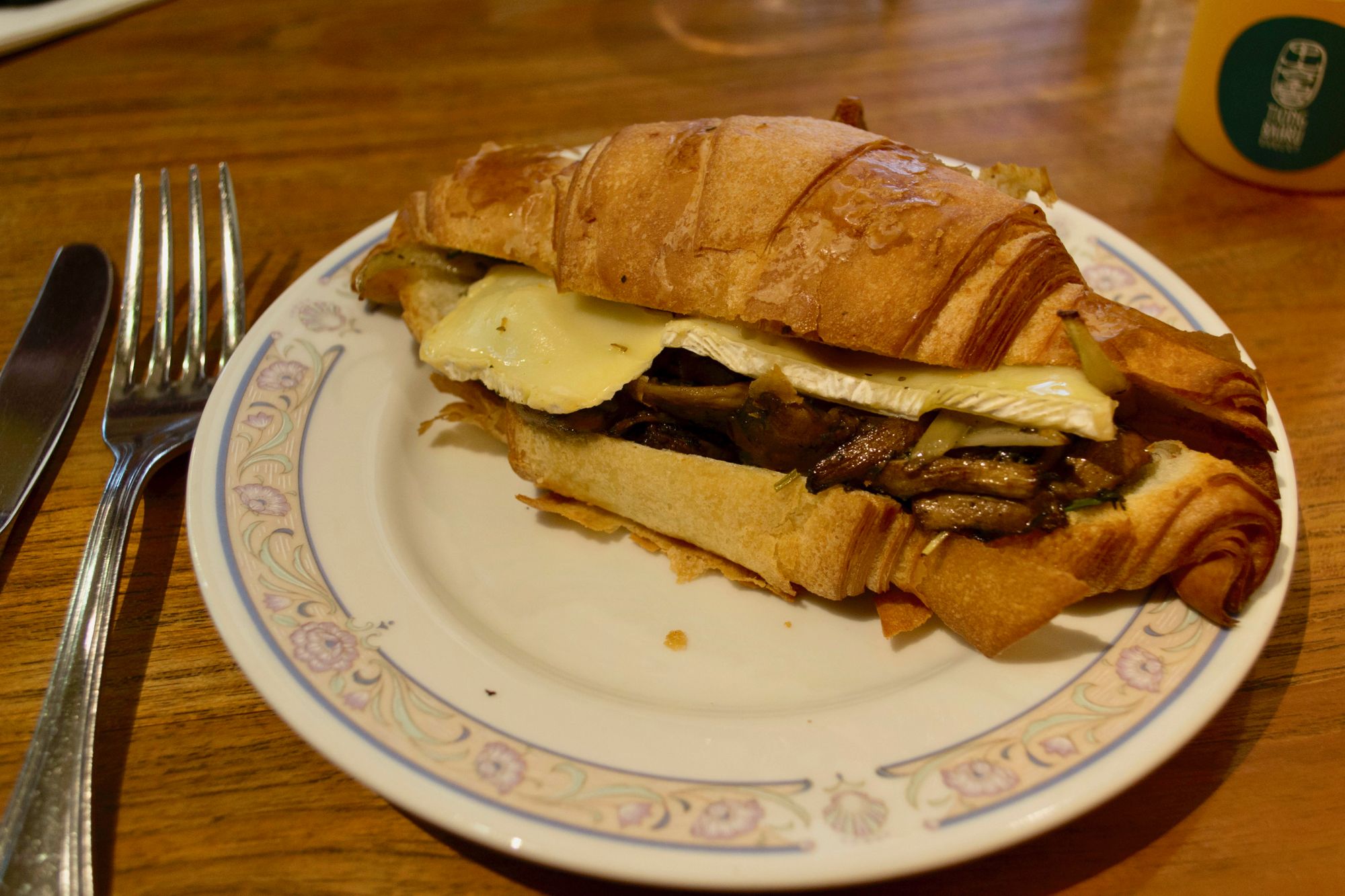 Location
It can be a little tricky to find! Located at Eng Hoon, Tiong Bahru, surrounded by the colonial style lower-rise HDB blocks brings you back to a different time. It has generous seating and despite its popularity, I've always managed to find a place to sit with my husband and enjoy my croissant and orange juice. It also helps to go during off peak times!
The other two locations are in Orchard, adjacent to Tangs Plaza which is very easy to find, and Raffles City.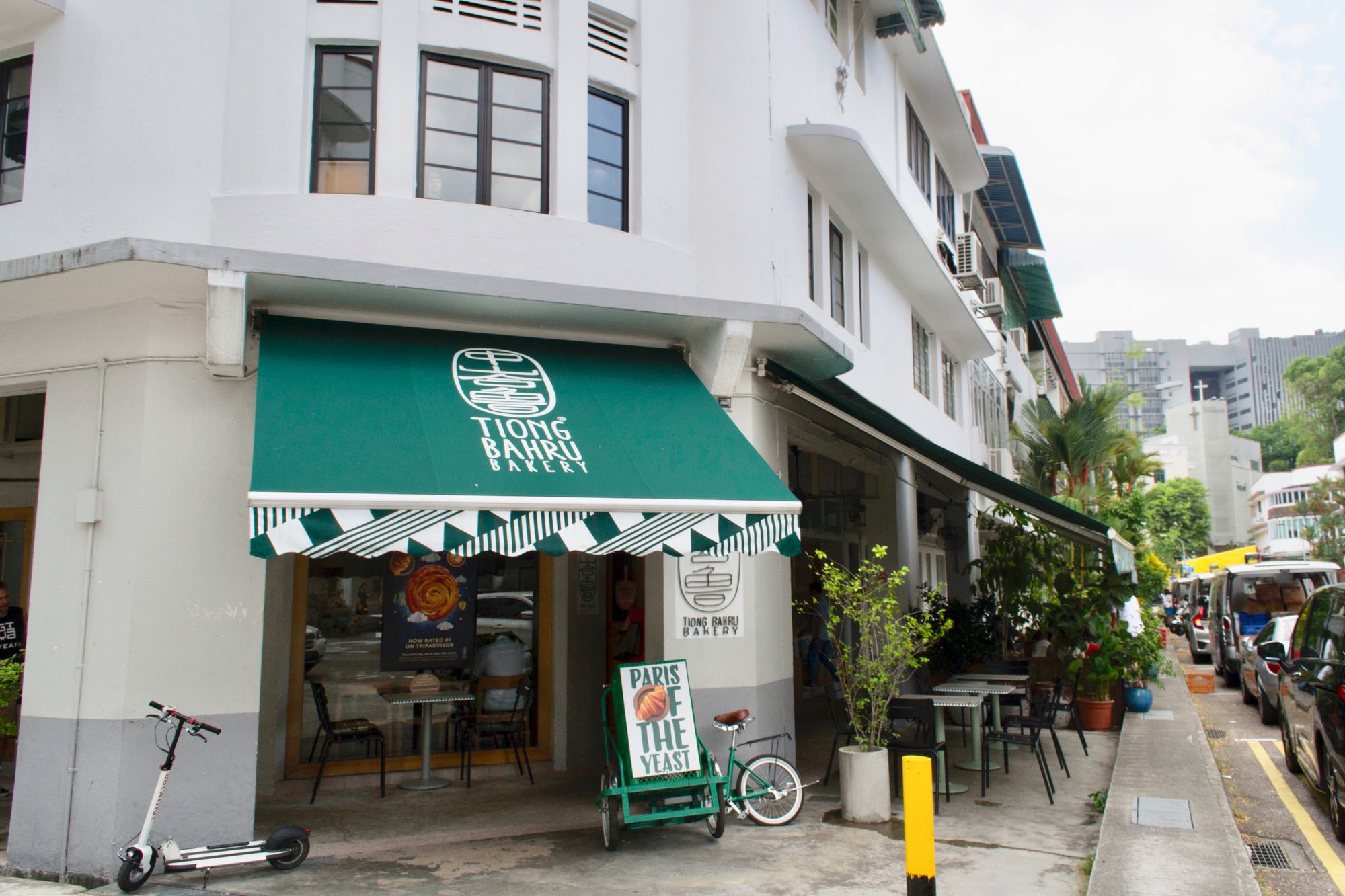 ---
AMK Curry Puff
What is it?
Ang Mo Kio Curry Puff. Just yum.
These curry puffs are magical. The aunties make each curry puff by hand from scratch, starting from rolling out the buttery curry puff shell, to making pots of diced curried potato, to hardboiled eggs and chicken, all waiting to be put together into small pockets of wonder.
The curry filling is a mixture of the chicken, potato, spices and egg and the shell is neither too thin, holding in the contents well, nor too thick, allowing it to be crispy and moist, striking the perfect balance. Everytime, it's a treat!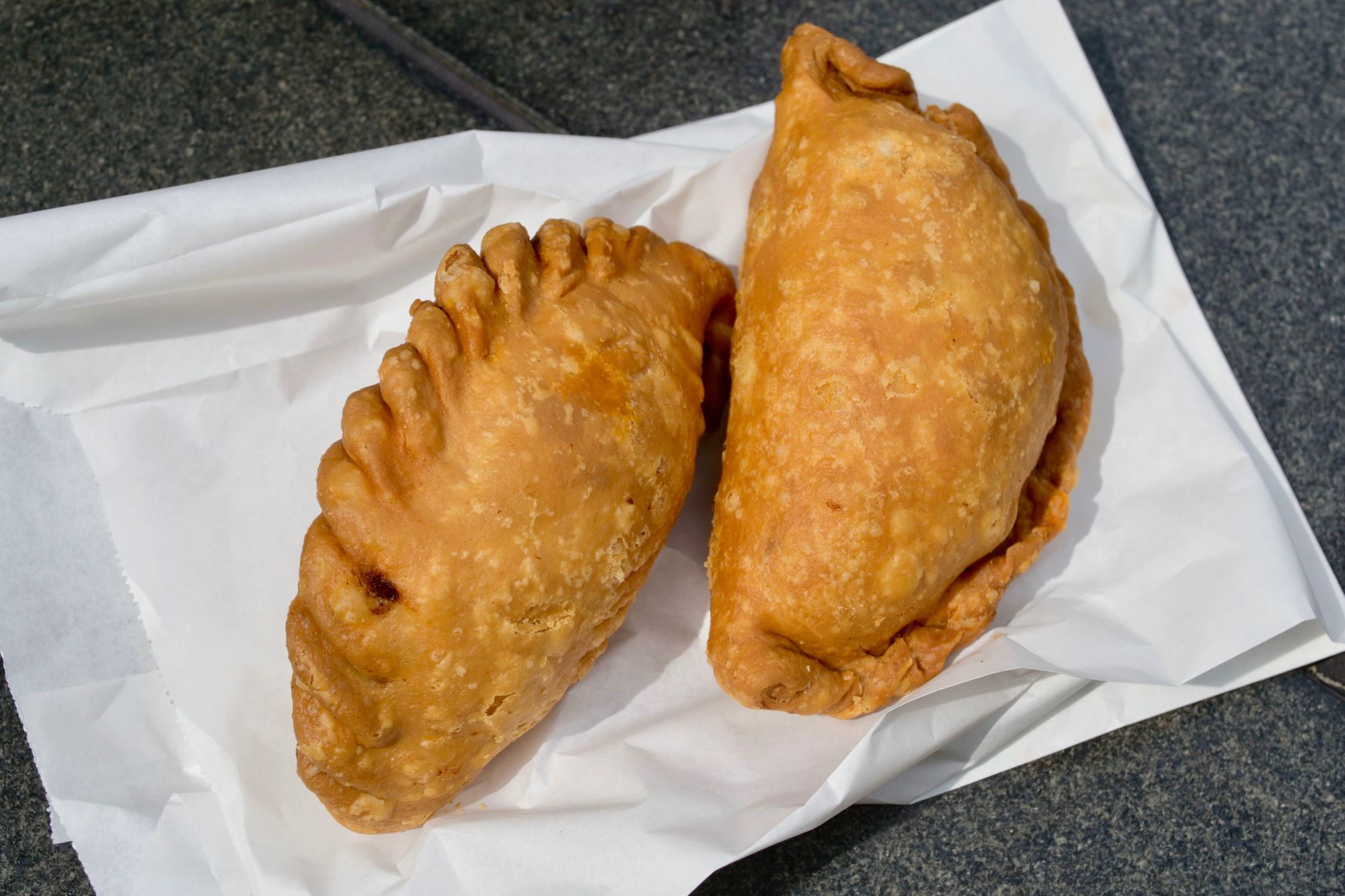 Location
Located at Toa Payoh Central, AMK Curry Puff is easy to access as from the Toa Payoh MRT.
While you're waiting in line, you can watch the aunty sitting inside making the curry puffs before your eyes.
Try to head out there in the morning or afternoon as they sell out of these little goodies fast - once they're out, you'll need to wait till the next day.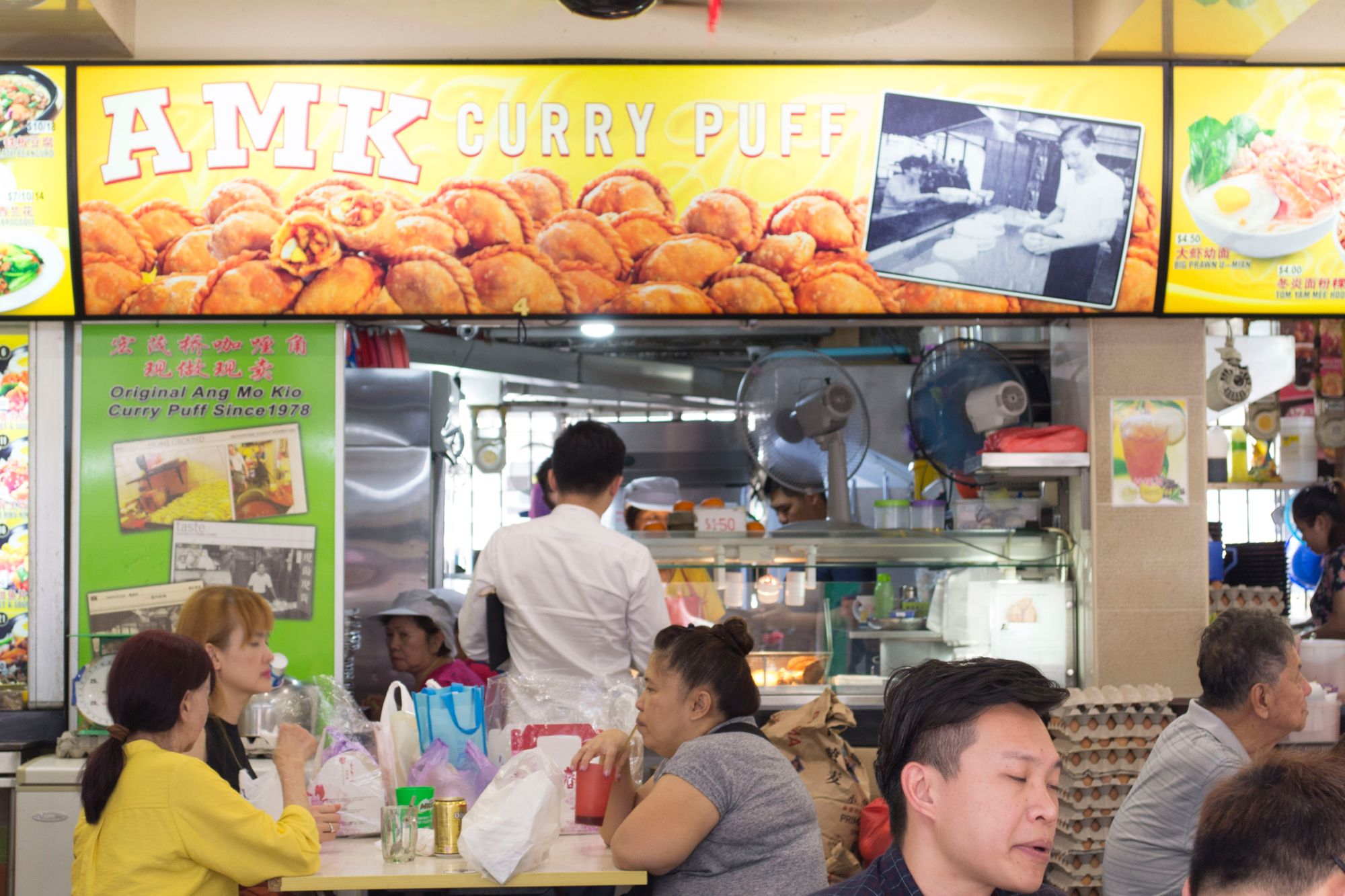 ---
Lobster Laksa
What is it?
This luxurious dish is found at Chatterbox in the Mandarin Orchard Hotel. It comes in a beautiful coconut broth garnished with laksa leaves, with thick vermicelli, Boston lobster, quail eggs, fish cakes and dried bean curd.
The serving amount is far too large for one person, so I take my husband and ask them to split the laksa into two bowls. It's the perfect amount for two people. You could try to split the bowl into two yourself… just be prepared to spray your top with laksa broth!
The messier it is, the yummier it usually is… am I right?!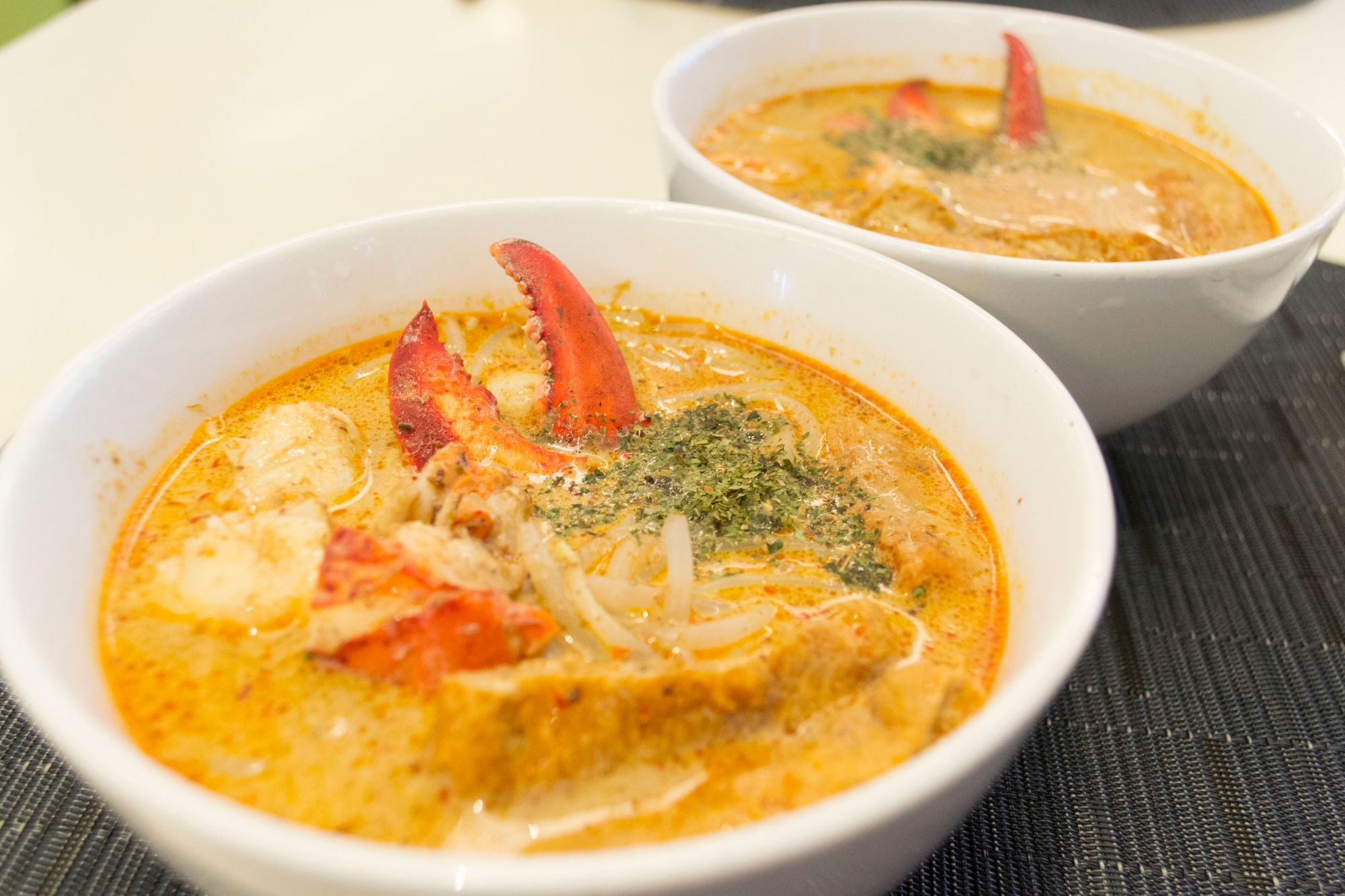 Location
Located on Level 5, you'll be guided by signs and corridors through to the casually seated, cafeteria-style, restaurant.
While they pride themselves on their chicken rice, the main attraction for me is their lobster laksa. It's a great location, where you can stop and have a lovely lunch in air conditioning after walking around in the heat all day.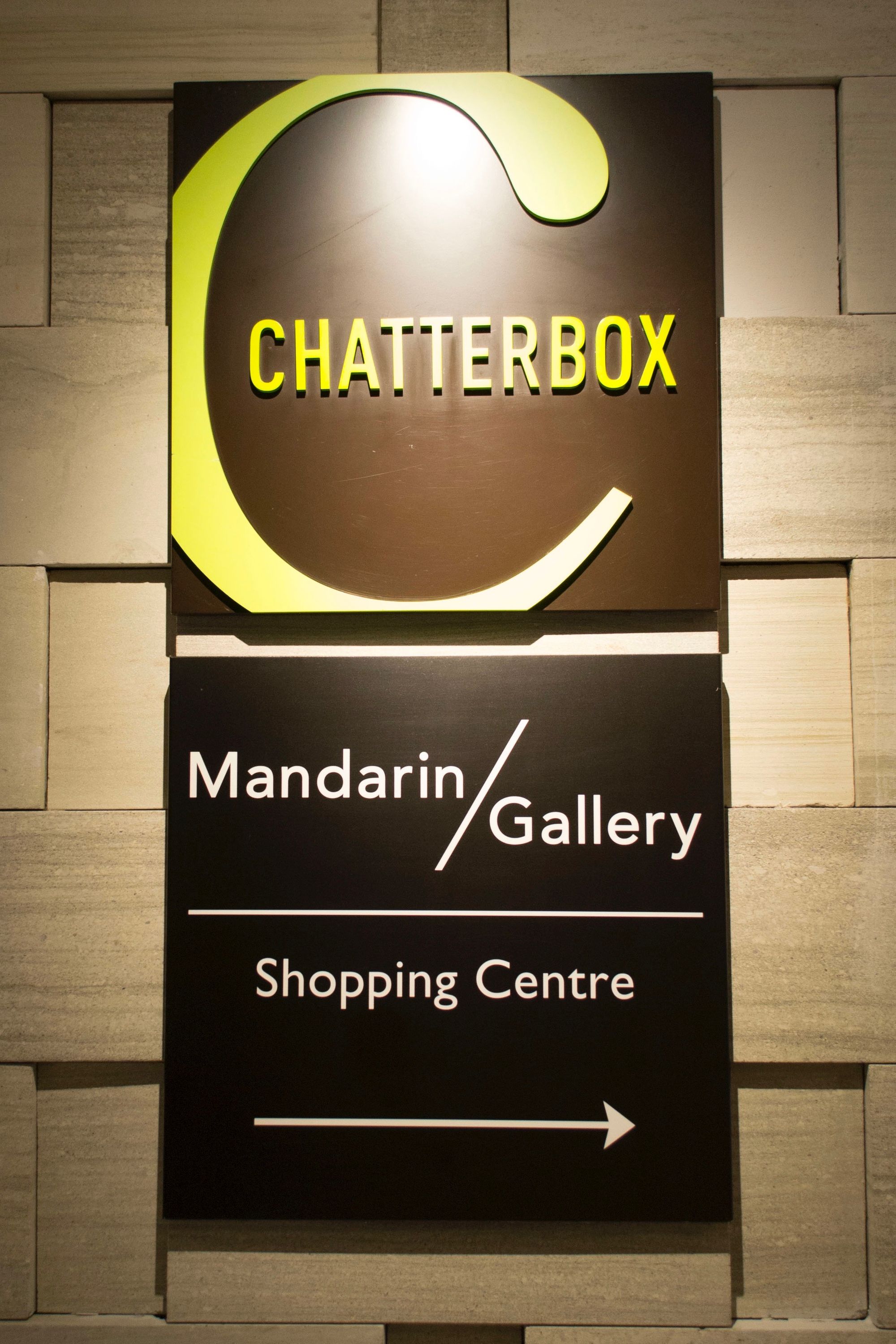 ---
Drinks
Mr Stork Rooftop Bar
Forget Marina Bay Sands, Mr Stork, located at the topmost level of Andaz Singapore, you can have a drink, nibblies AND amazing views of Singapore's skyline. You'll see so much more than you'd think! Aside from the amazing views, they have relaxed seating (snuggle up inside the teepee huts), very friendly staff and a selection of cocktails, mocktails and food.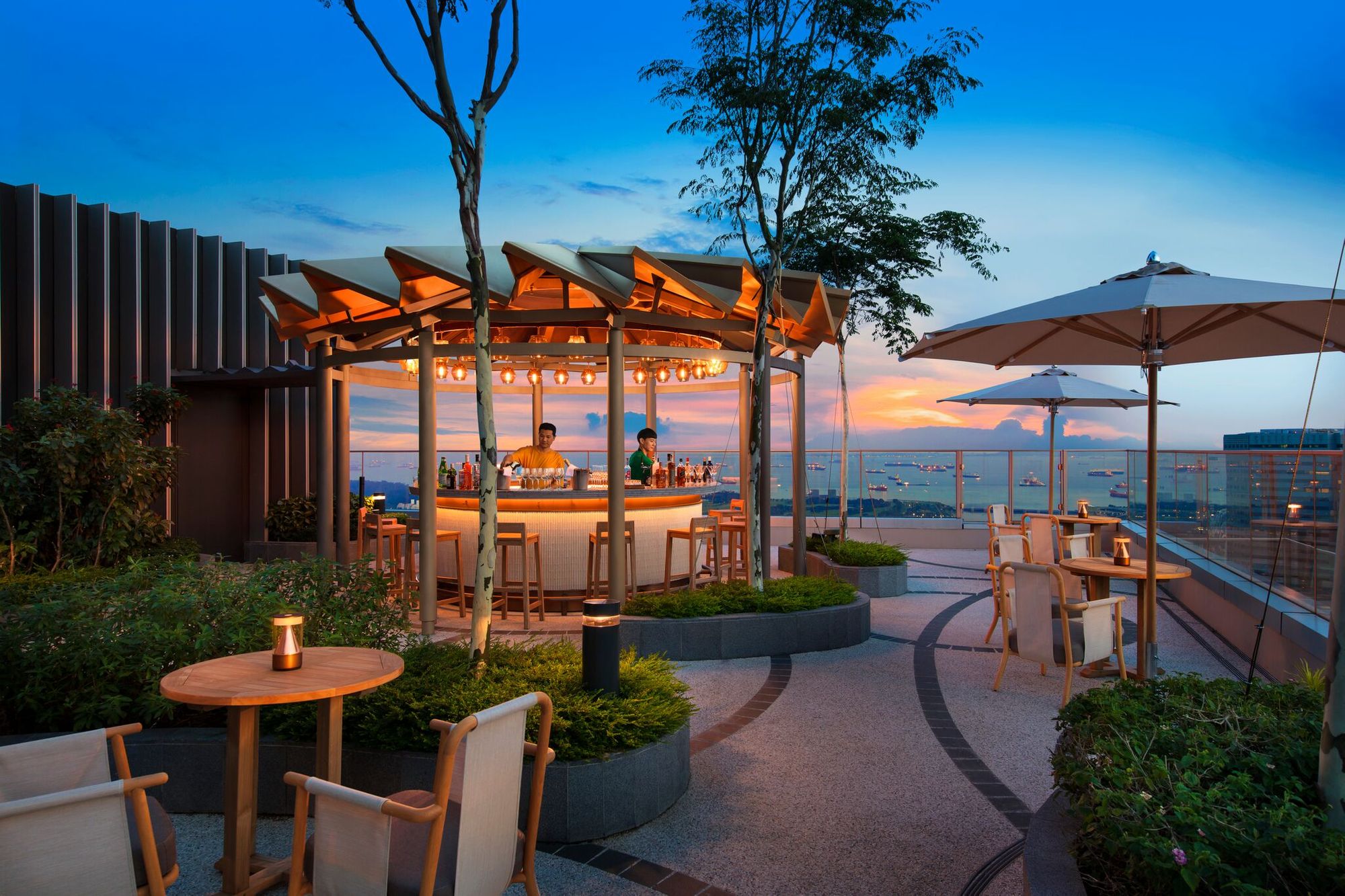 It is recommended you get there around sunset and stay till dark to see the sky darken and the city light up before your eyes.
---
Bar Stories
With a lack of drink menus and the creation of bespoke cocktails Bar stories is one amazing place. Located in Haji Lane, this intimate setting will immediately put you at ease. The mixologist will come around and greet each guest individually. They will determine the flavours you like best in your cocktail and make you a signature drink that is all yours - and they are amazing!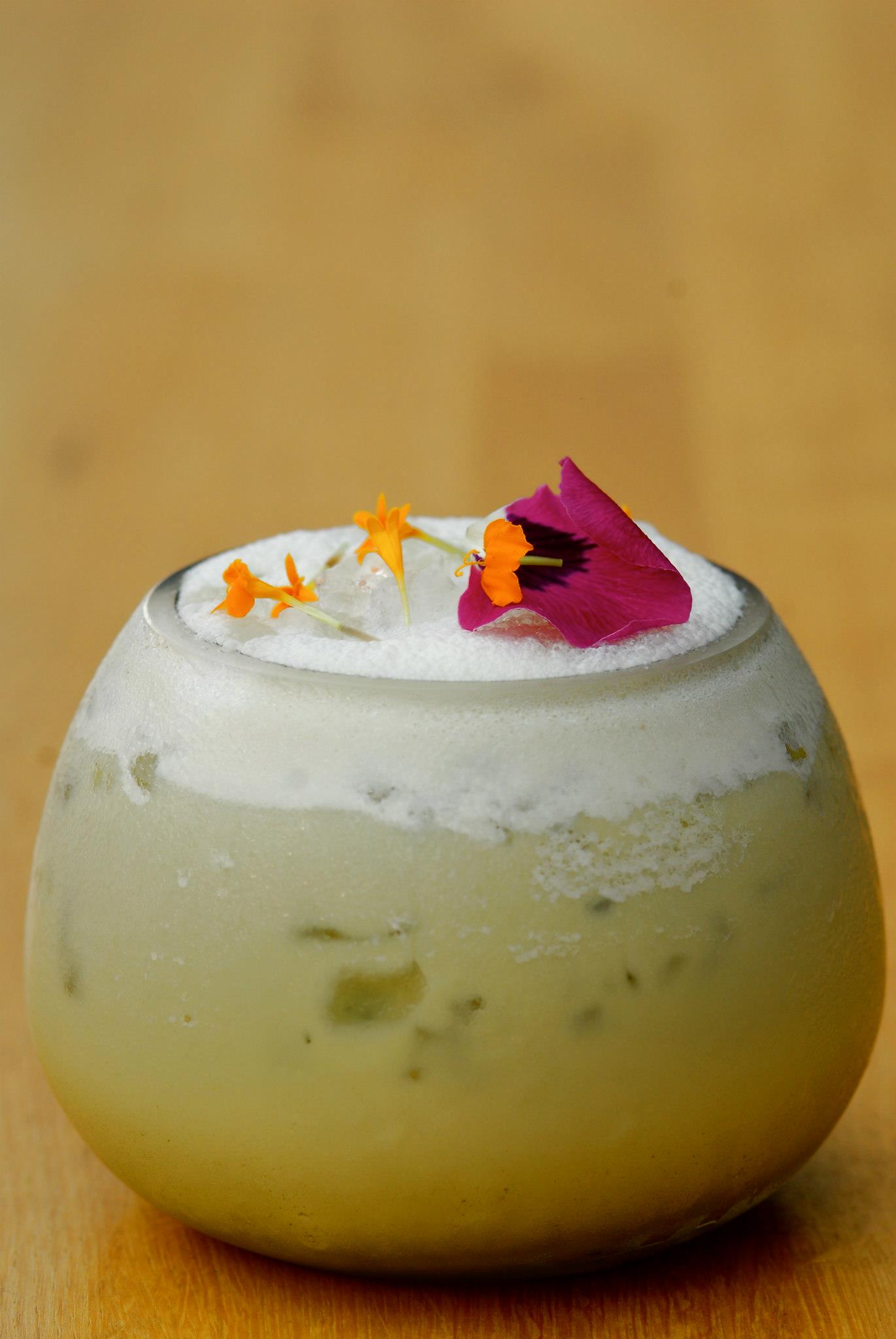 ---
Atlas Bar
Inspired by the 1920s Jazz age elegance, Atlas Bar is a swanky, regally decorated lobby and bar, perfect for celebrating a special occasion or just for a treat. It is located on the ground floor of Parkview Square in the Bugis neighbourhood. They have extensive menus and offer a large variety of food and drinks.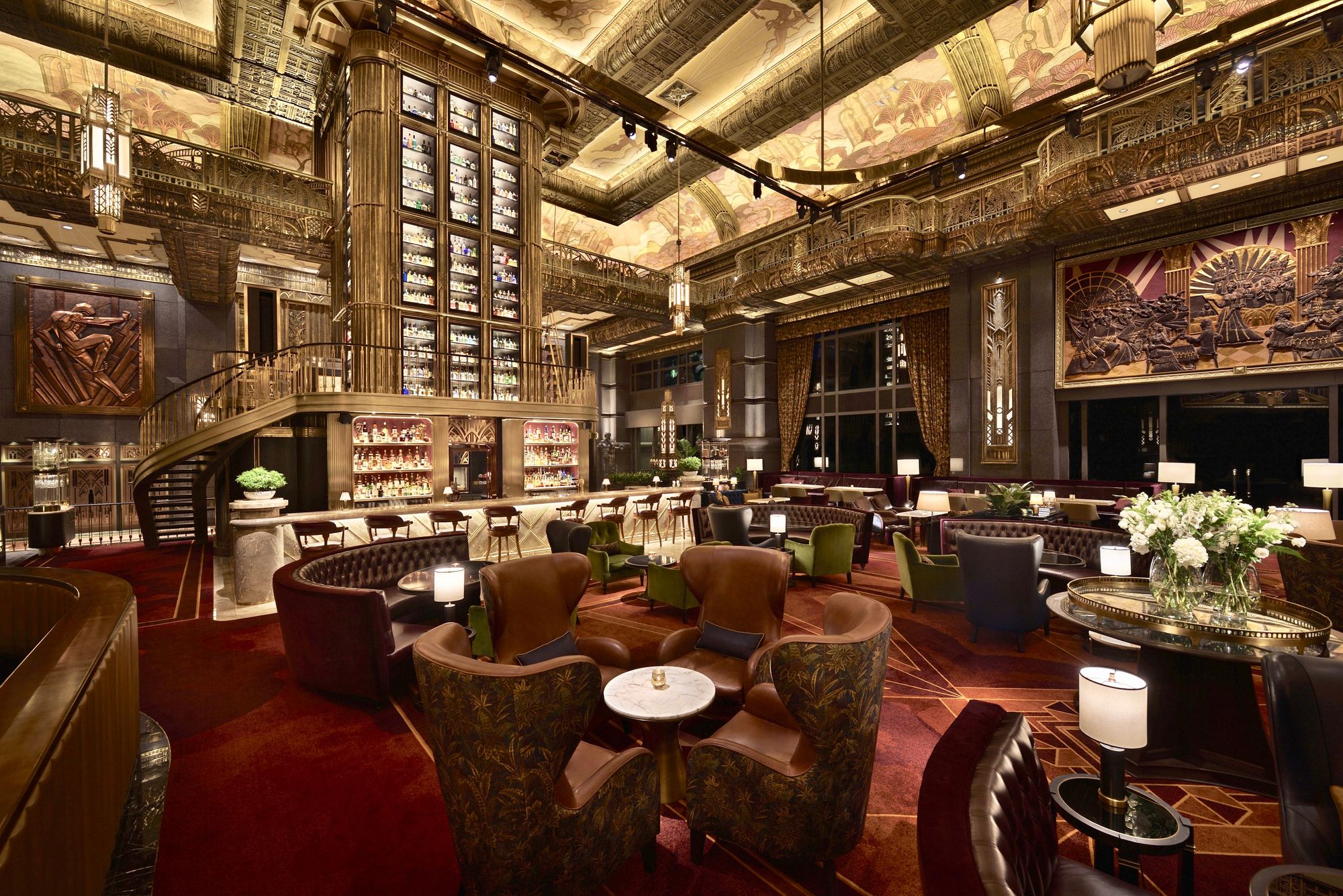 Making a reservation is highly recommended if you have your heart set on spending some time there - it can get very busy.
---
Activities
Merlion
Get that quintessential Singapore shot of yourself with the backdrop of this half-lion half-fish statue spouting water. A pier takes you out onto the water with more views of Marina Bay Sands, the ArtScience Museum, and the skyline.
Get there by train (MRT) to Raffles Place (take exit H) and make your way to the Merlion on foot. Along the way you'll find Boat Quay and the Fullerton Hotel, still holding its grand colonial look, and many great spots to snap a few selfies.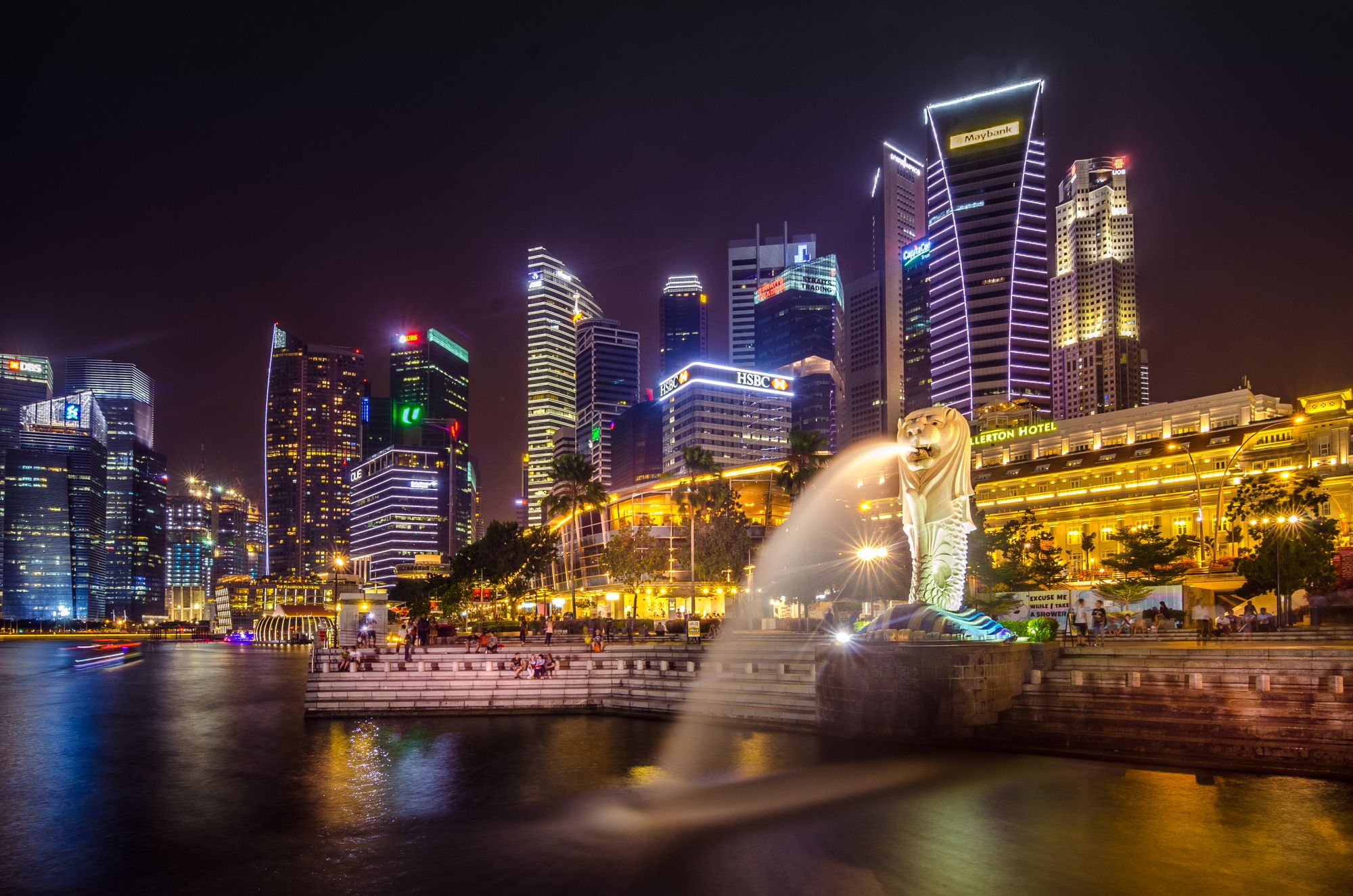 ---
Cloud Forest
A mysterious dome veiled in mist, surrounded by diverse vegetation and hidden floral gems. Learn about rare plants and their fast-disappearing environment.
You'll be lifted to the top of the dome where you will go along the Cloud Walk and the Treetop Walk, slowly leading you back down to the base of the waterfall - there's even a secret garden!
While you're at the top, and hopefully a bout of vertigo won't hit you, notice the view of Singapore's iconic landmarks.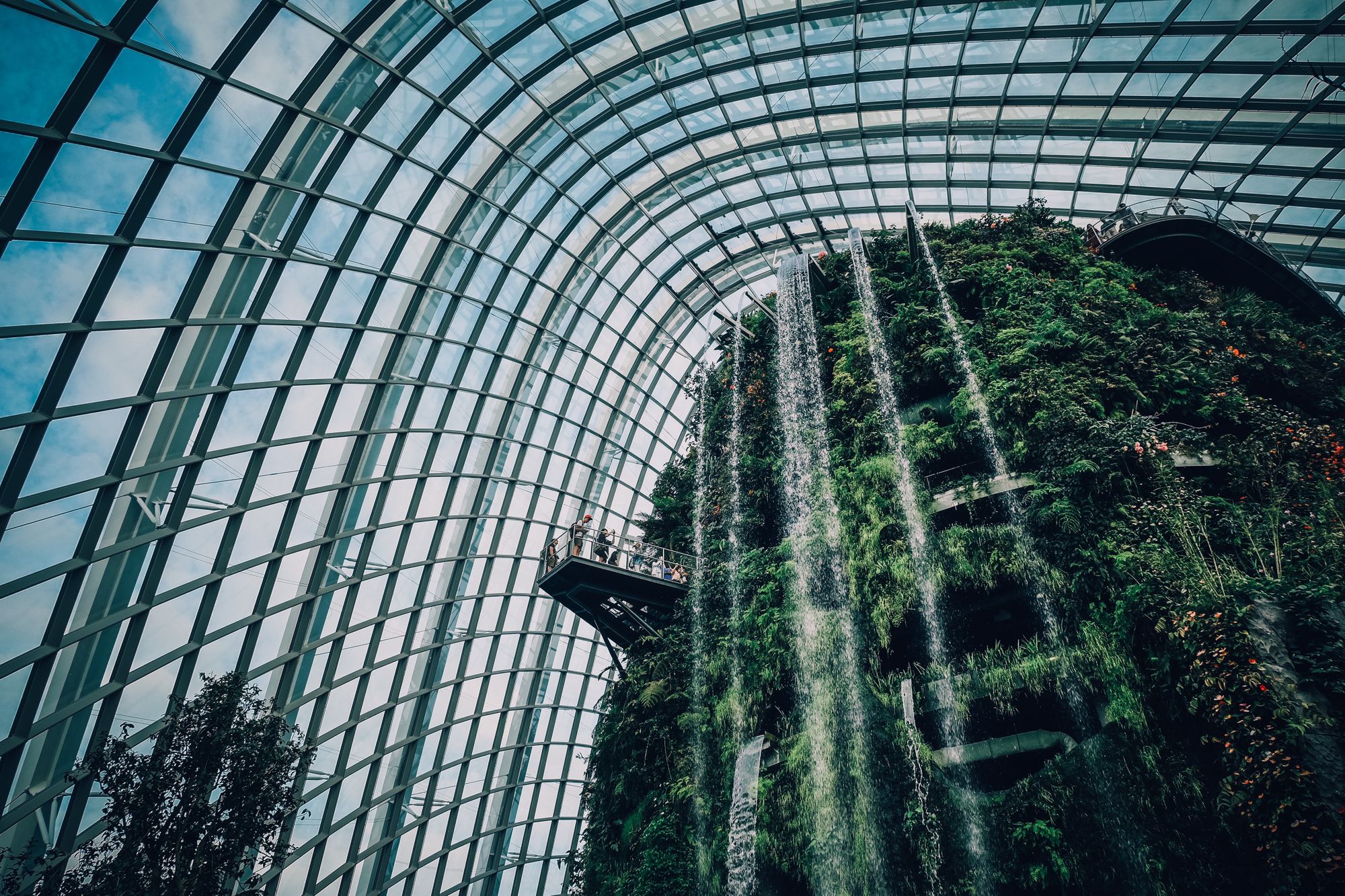 ---
Gardens by the Bay
I've been to these gardens so many times and it still takes my breath away. The Supertree structures not only look amazing, they're also functional. Measuring from 25m to 50m, the inverted-umbrella shaped canopy is designed to provide shade during the day and provide a spectacular light and sound show at night.
There are over 162,900 plants of more than 200 species planted across the 18 supertrees.
Get there by train to Bayfront Station and take exit B and it's a short walk after that.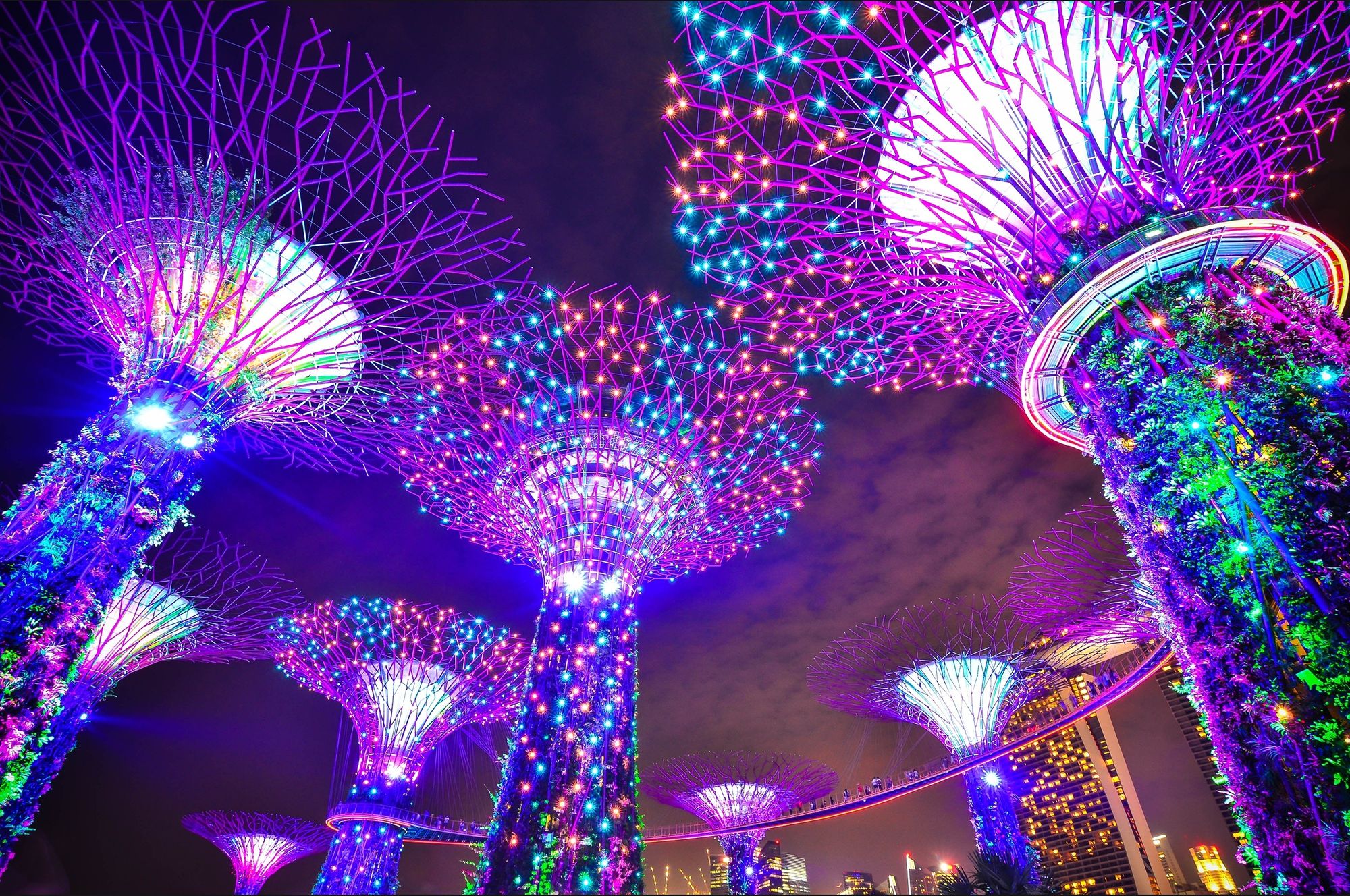 ---
ArtScience Museum
This is a pretty cool building... just take a look! It is shaped in the form of a lotus flower, which matches the flowers in the water feature that surrounds the building. And just WAIT till you get inside, many of the walls are curved! I love all things unconventional.
Get there by MRT to Bayfront Station, take exit C or D to Marina Bay Sands and follow the signs to the ArtScience Museum. It's pretty much all air conditioned and undercover from the train to the museum!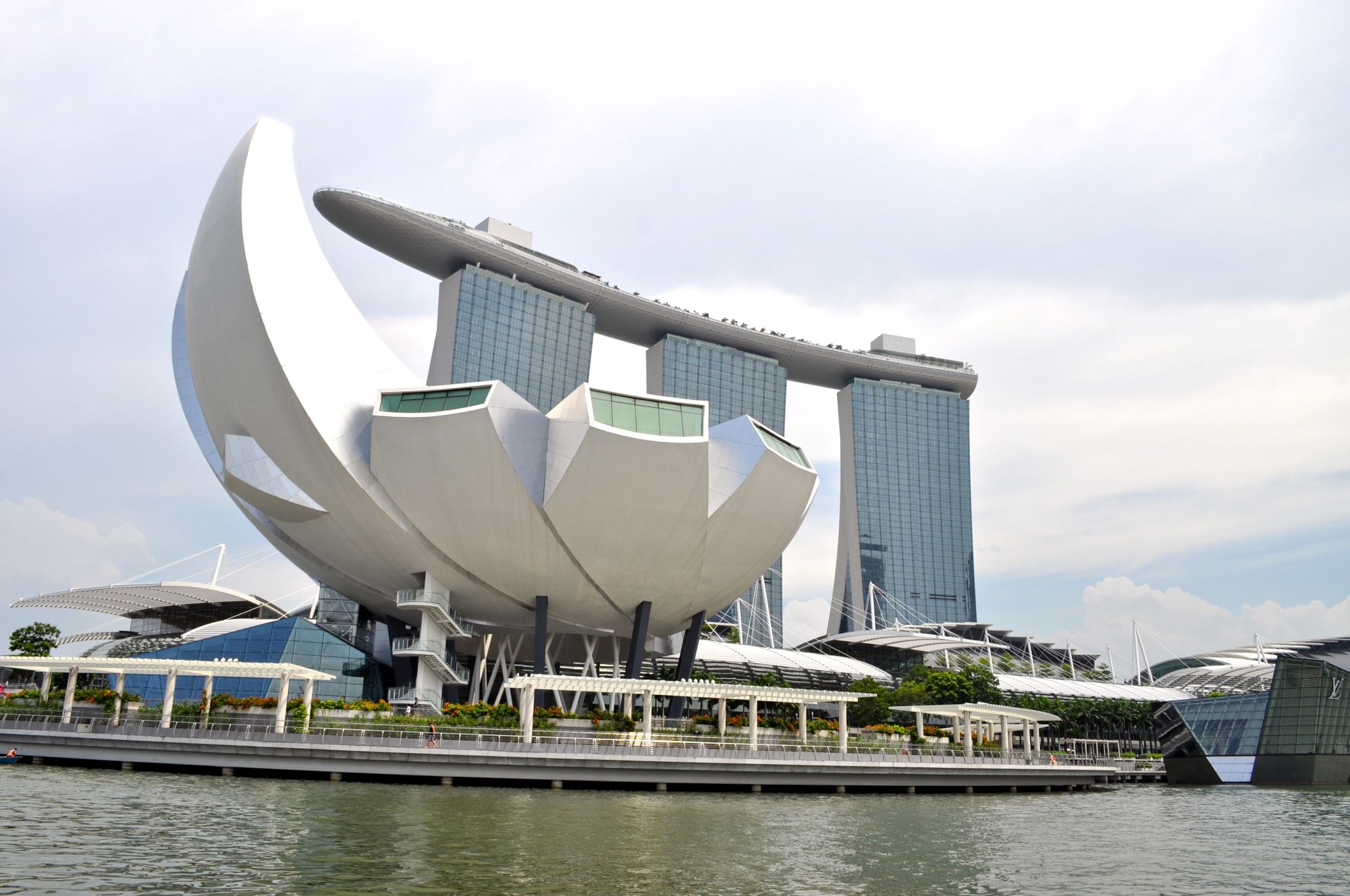 ---
Cable Car Pass
Taking you from Mount Faber to Sentosa and many stops in between, you'll get to experience Sentosa Island from above! By getting the pass you can hop-on and hop-off at all of the stops and spend as much time at each individual stop as you like at your own pace.
And if you happen to be going to the waterpark Universal or the aquarium, this is a fantastic way to get there.
Look out for dolphins below as you fly over the water park and aquarium.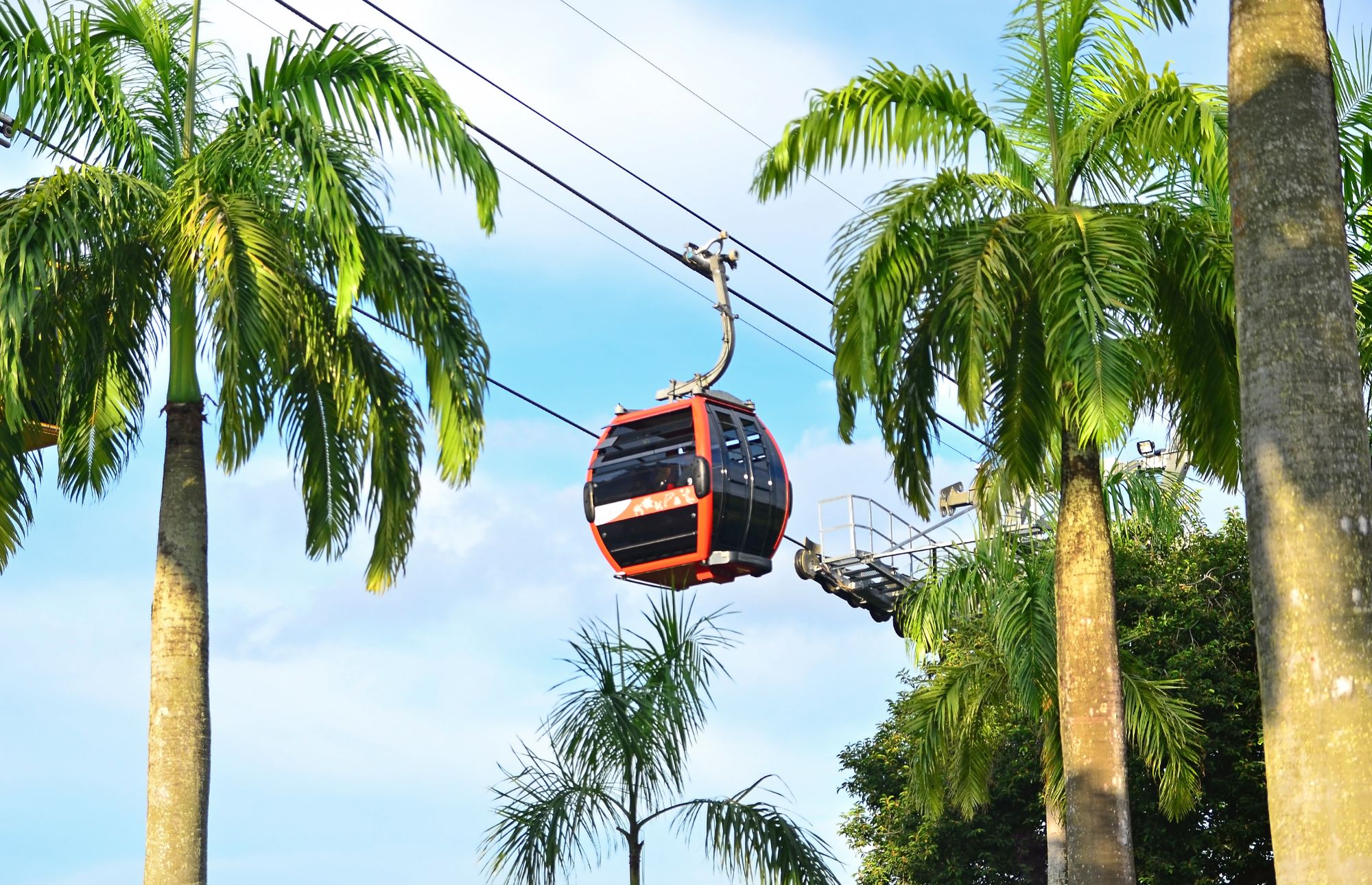 ---
East Coast Park
East Coast Park has something for everyone.
Along this 15km stretch of beach front (no swimming unfortunately) there are 185 hectares of endless activities including bicycling, tandem biking, roller blading, skate boarding, sandcastle building, barbecuing, camping and restaurants, bars and cafes for dining and having a drink.
There is a wakeboarding park for those who prefer water sports. Be sure to check their website for opening days/hours.
---
Getting Around
Public Transport
Trains
Public transportation in Singapore is amazing. Covering virtually the entire country, you can get anywhere by the bus or train affordably. To do this make sure you get yourself an EZ-Link card, more info here. The trains come so often, every 3-6 minutes, there are no timetables.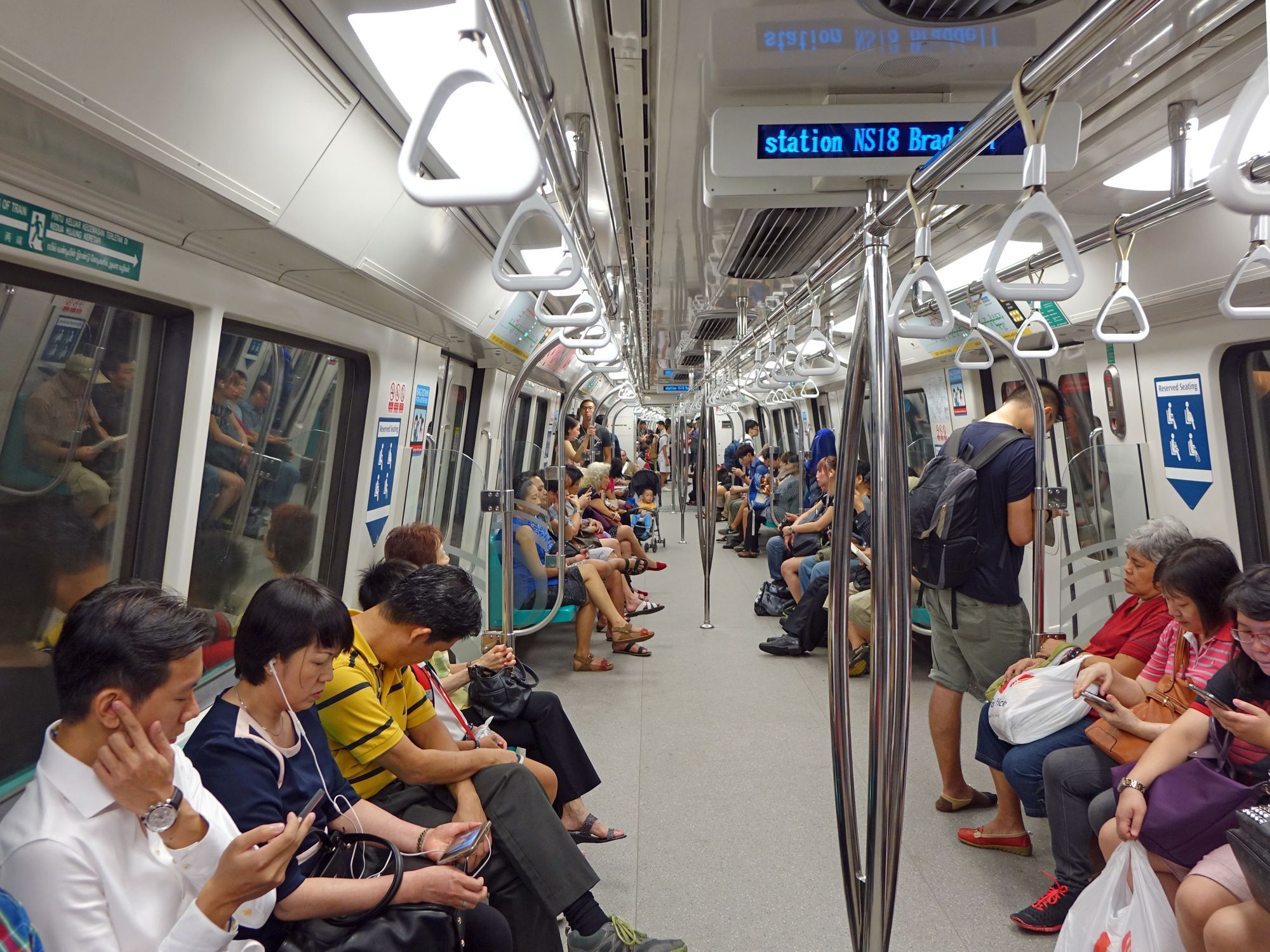 Busses
Busses come a little less often and the times depend on the bus route you want to take, the most I've waited for a bus was 12 minutes, which in Sydney terms is a short wait!
Nevertheless, should you wish to know when your next bus arrives you can download the SG Buses app where you select your stop by nearby locations (the stop names are always written on the bus stop signs) which then shows you all the busses that come to that stop and their arrival times. By tapping on the bus number you can see the bus route and where the bus is in it's route at that moment.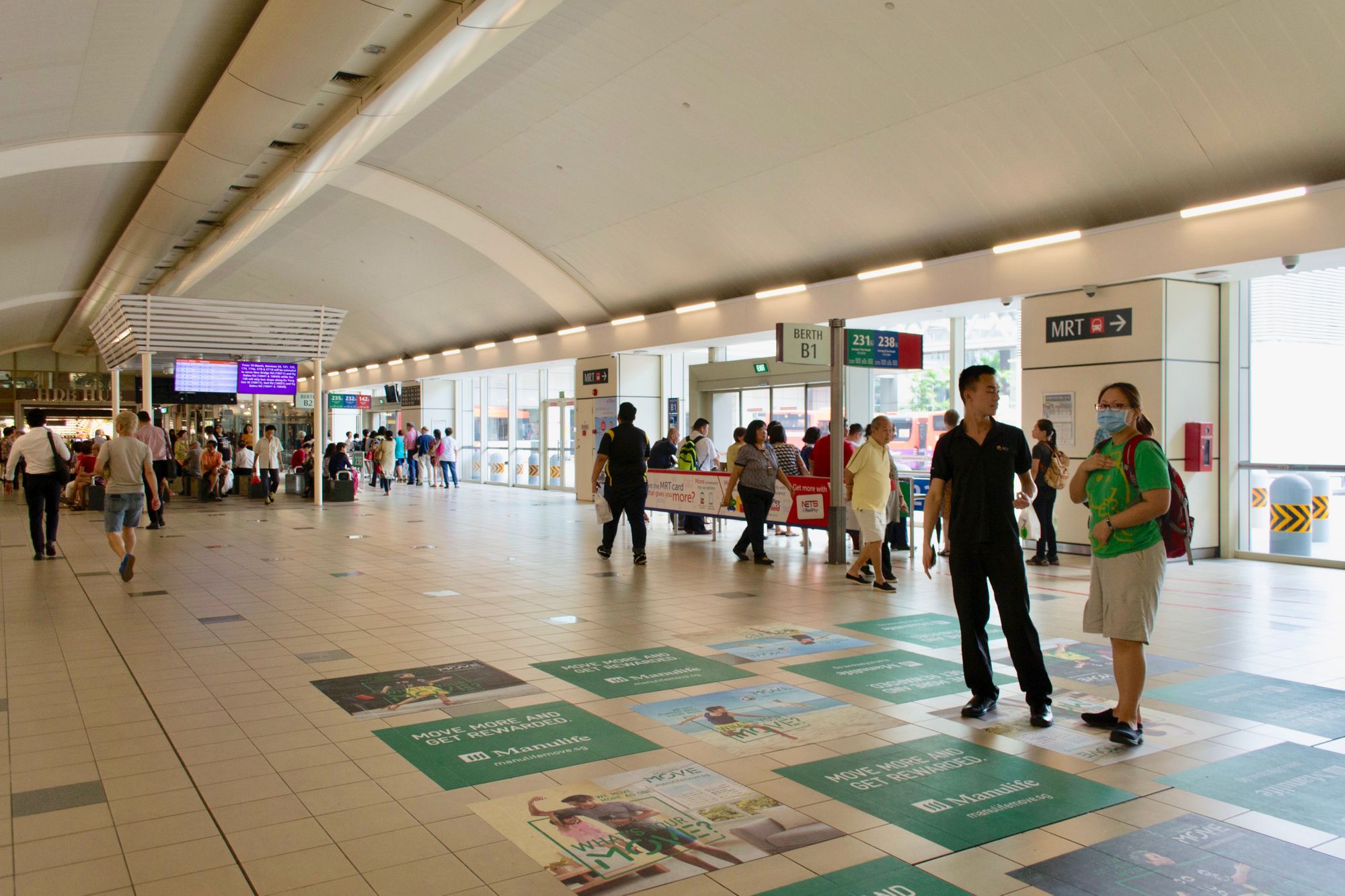 Private Transport
Grab provides the same service as Uber. You can also hail or book a taxi and you'll find them to be fairly priced and very friendly… not a common trait for taxi drivers in many countries! Some taxis only take cash so make sure to check before getting in.
For me Grab and taxis are the most useful when going to and from the airport with heavy luggage where you just don't want to drag yourself and baggage through public transport.
Data Roaming
Before you leave, get yourself a data package or get a SIM card in Singapore. This will help you have access to Google Maps and save lots of heartache when you're not sure where you are. Look up the public transport connections to get to your destination.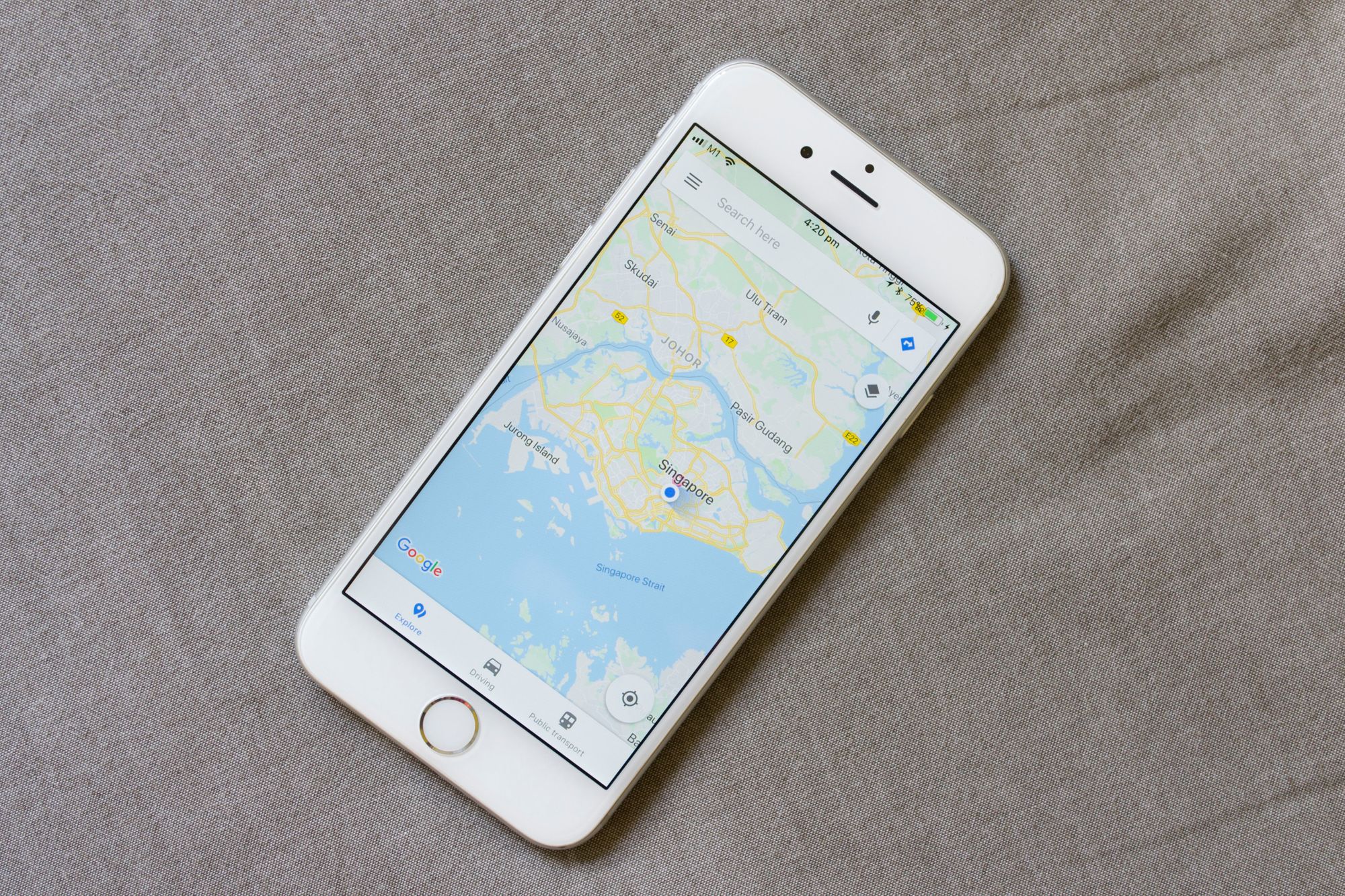 If you're in a pinch, you will also be able to use Uber or Grab and get you back to your hotel in a jiffy. If you do get lost and your phone isn't helping you, just ask someone, Singaporeans are very friendly!