Sydney has amazing variety and amazing food. I set myself a challenge for the next time I was back home - to have as many different types of cuisines in a short space of time as possible. I managed to have 6 completely different types of cuisines in the space of just two days!
1. A Hipster Brunch
The first meal of this 'challenge' was a café breakfast at Le Cafeier which was only a few minutes walk away when I used to live in Balmain. With a wonderful Turkish influence there's always something mouth-watering on menu.
I always start with a soy chai latte…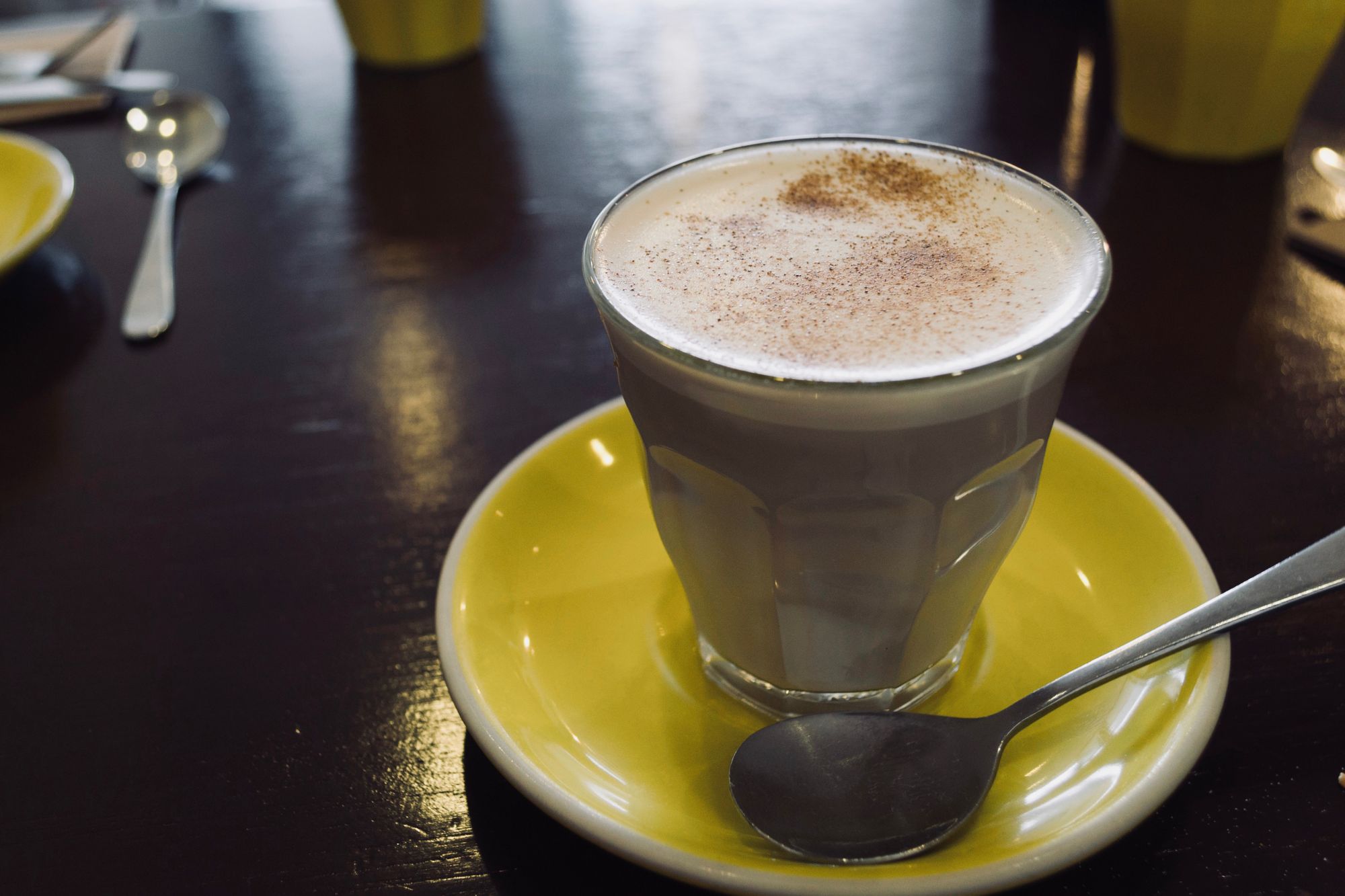 …and we decided to share two dishes, one was a simple (but so perfectly done) smashed avo on sourdough with cherry tomato, ricotta, poached egg and almond slices.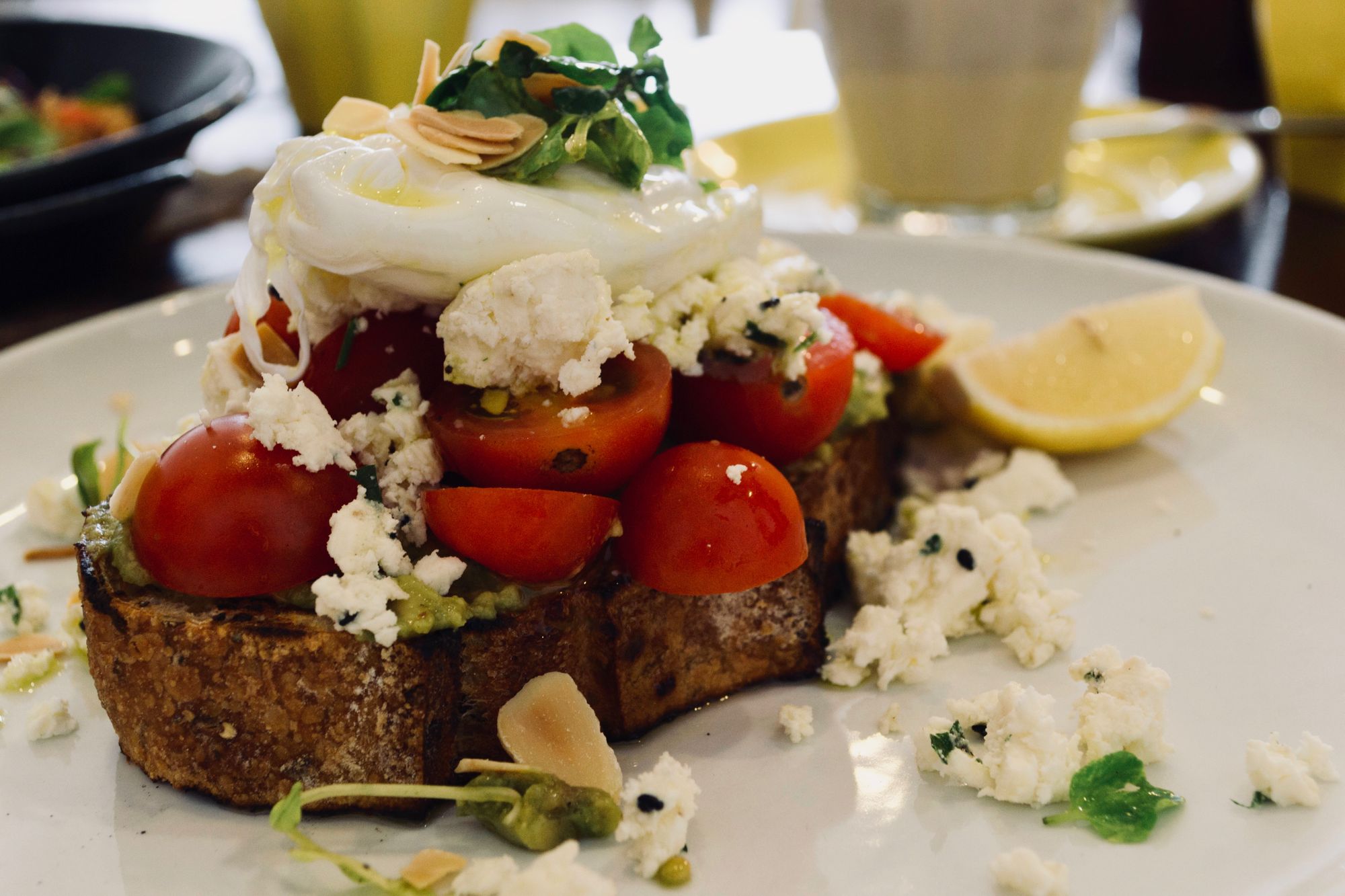 The other was the Menemem, a Turkish dish made with eggs, tomatoes and green capsicum.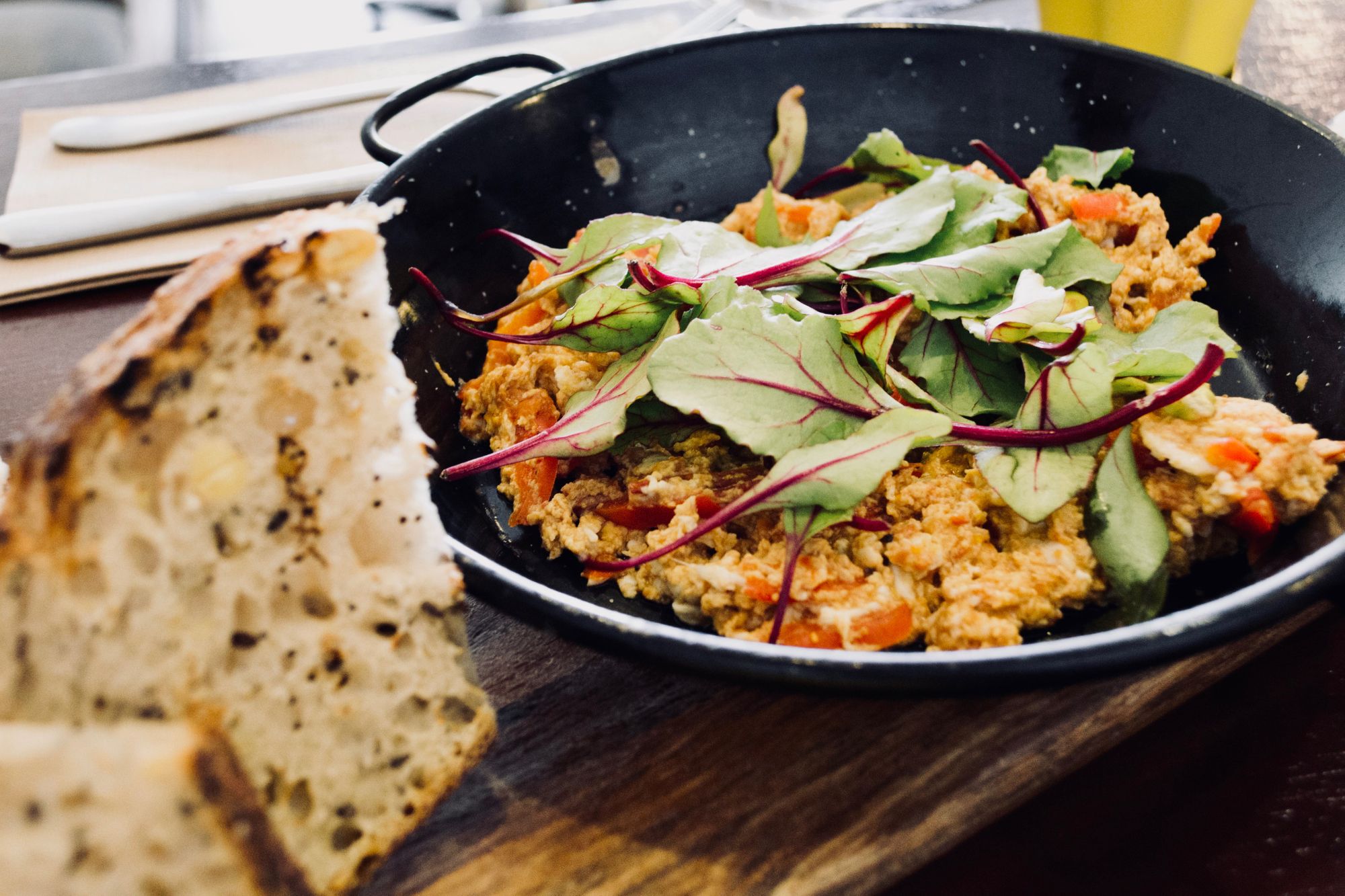 2. A Late Báhn mì Lunch
Chicken rolls are my obsession.
Anytime I'm back in Sydney, I hop on a train and make my way to Cabramatta to get one of these magical things! As I write this post, I'm stuggling, knowing I can't get one right now ?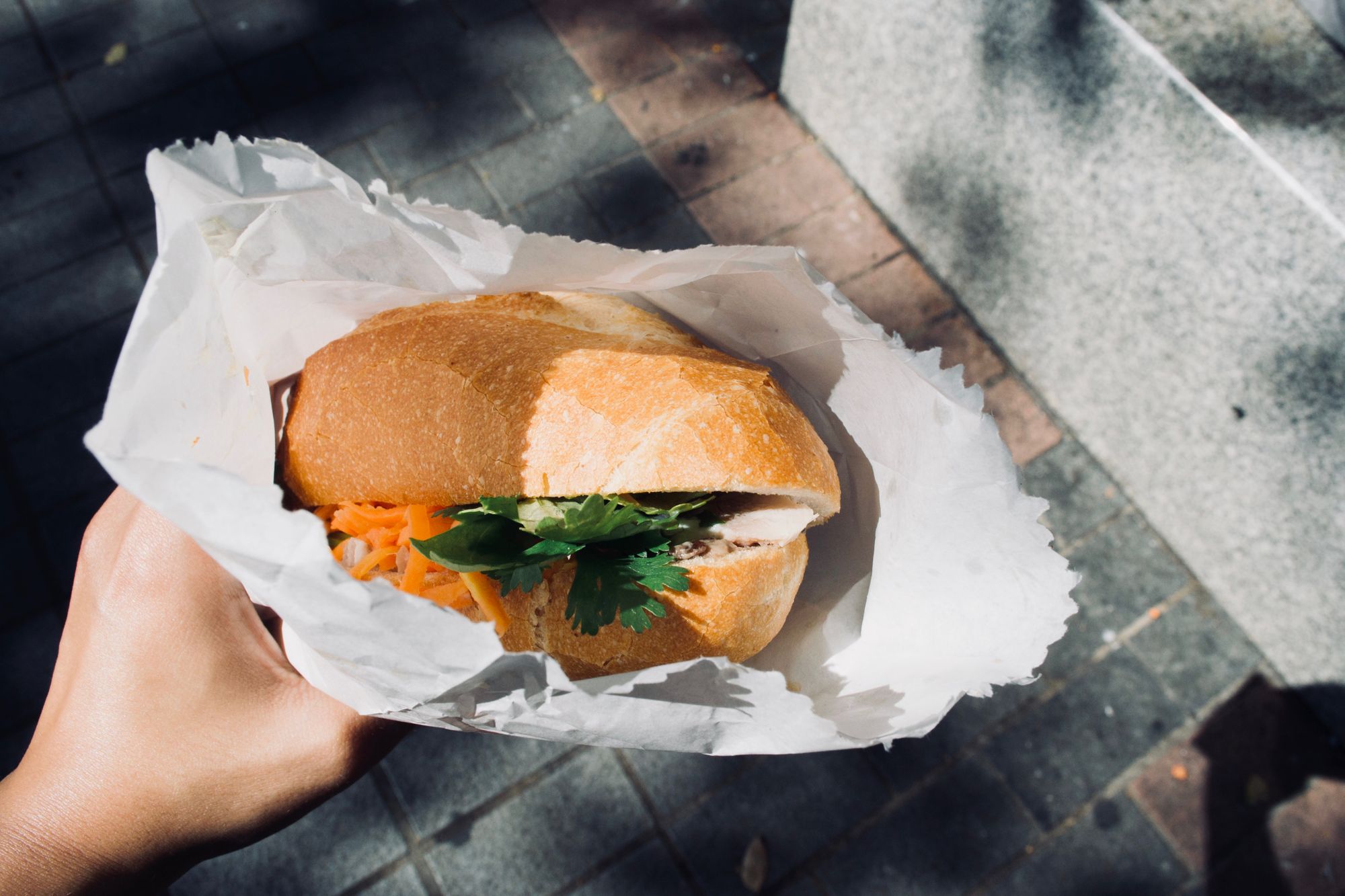 I especially love this lady, she makes them in lightening fast speed!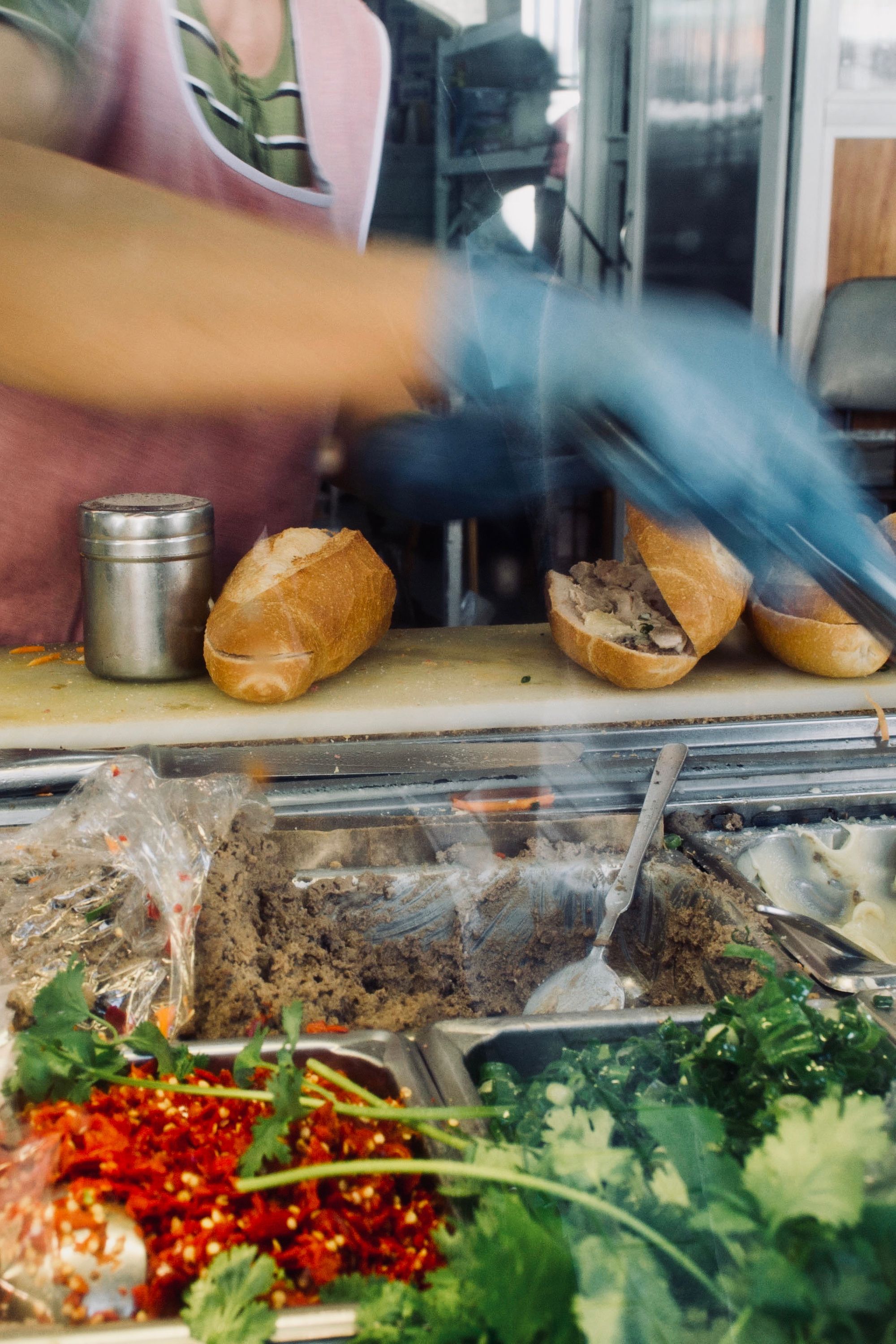 3. A Coq au Vin Dinner
Every now and then I get cravings for French food and The Garden Court Restaurant was my first choice. My favourite thing on the menu is the steak tartare but sadly they had changed the menu and it wasn't available anymore ?
I wasn't disappointed for long… straight after ordering our meals we were presented with a creamy cauliflower soup (so yummy) along with break and butter.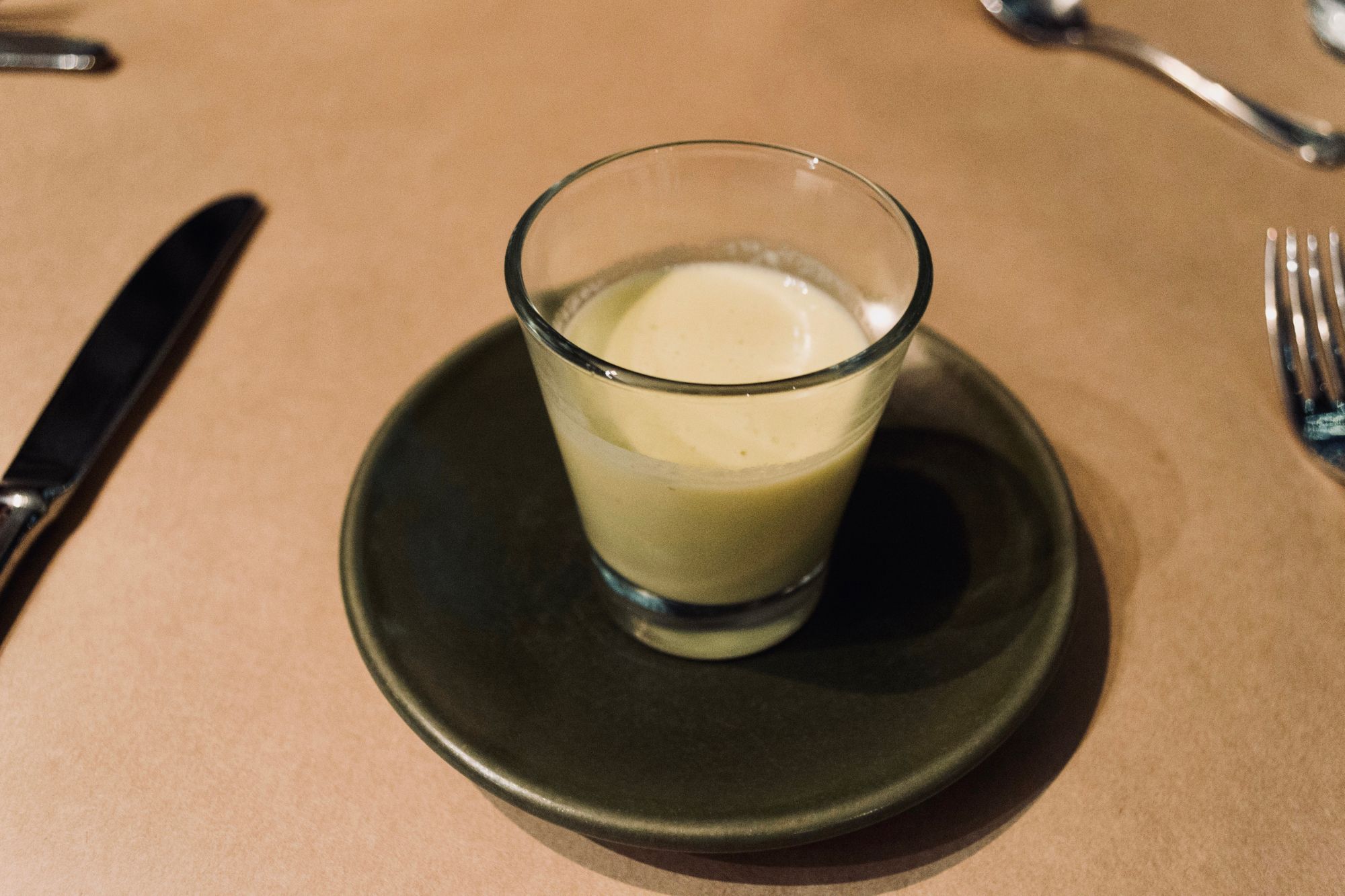 For the entree was half a dozen freshly shucked oysters with yuzu mignonette. They disappeared far too quickly!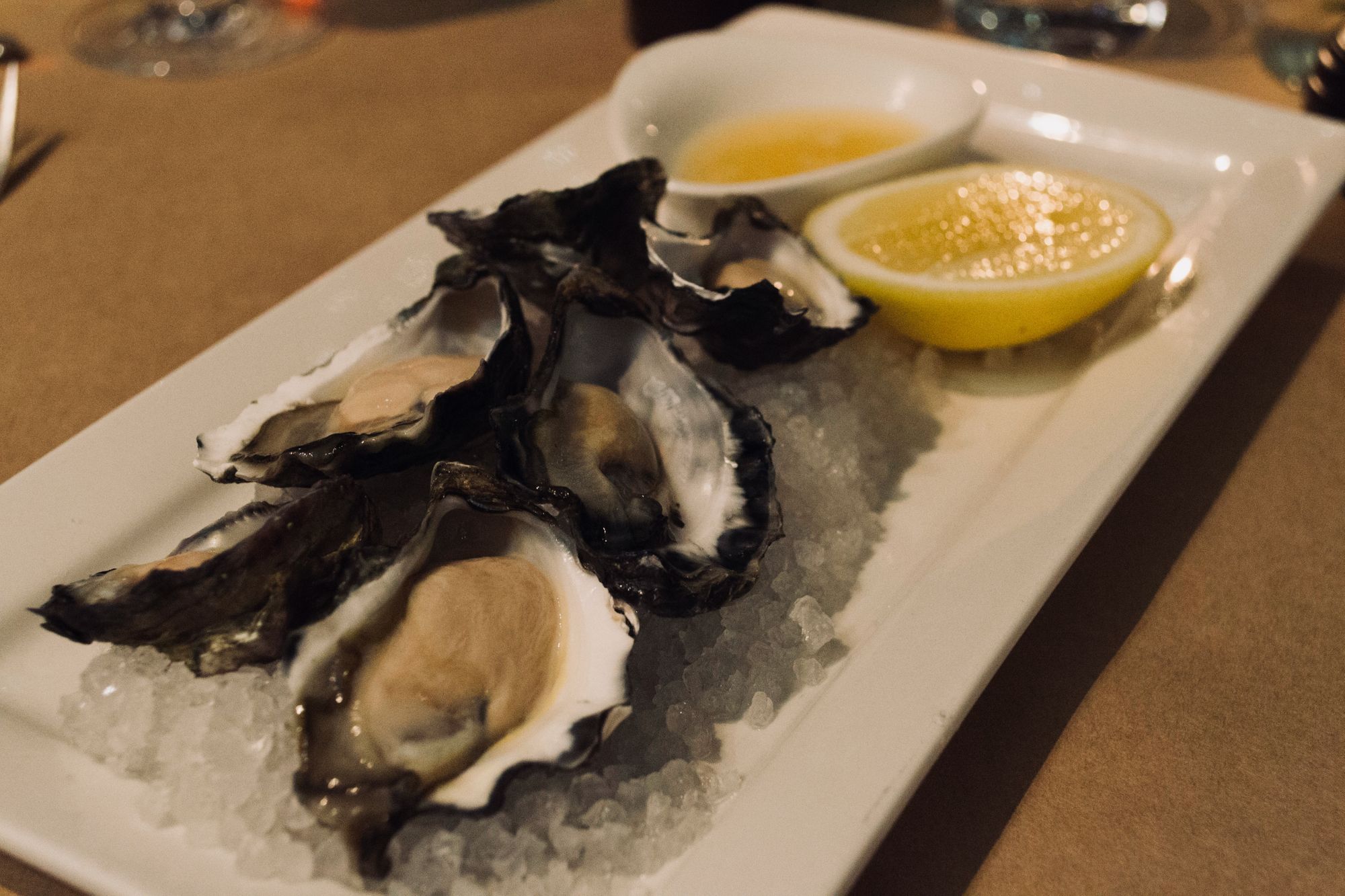 For the main course I went with the coq au vin… and oh my god it was amazing!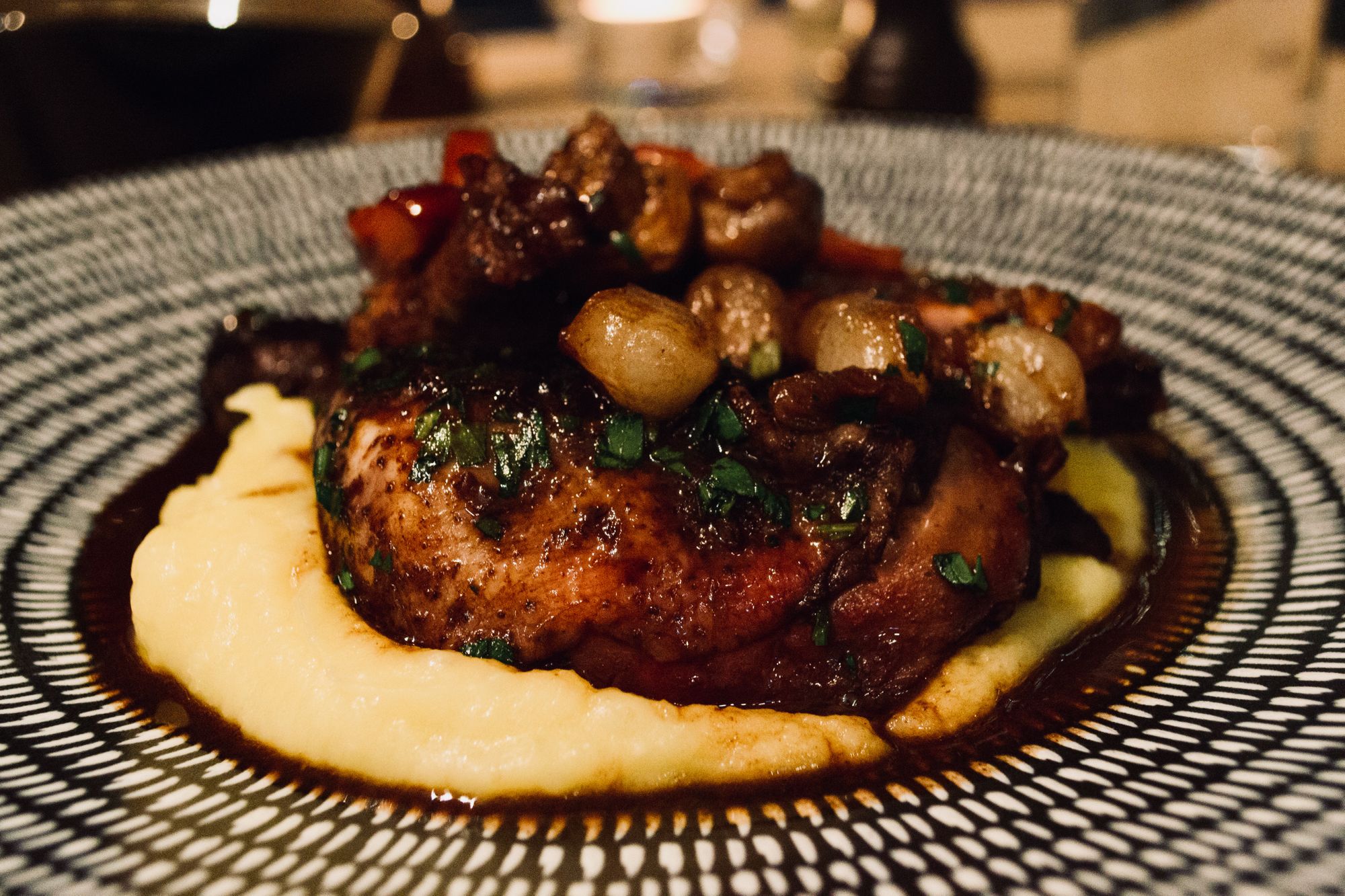 4. A Man'oushe Breakfast
Try as I may, I can never resist a good Man'oushe… ok, ok so I never actually resist ? My favourite one comes with ground meat and my second favourite is topped with Za'atar ?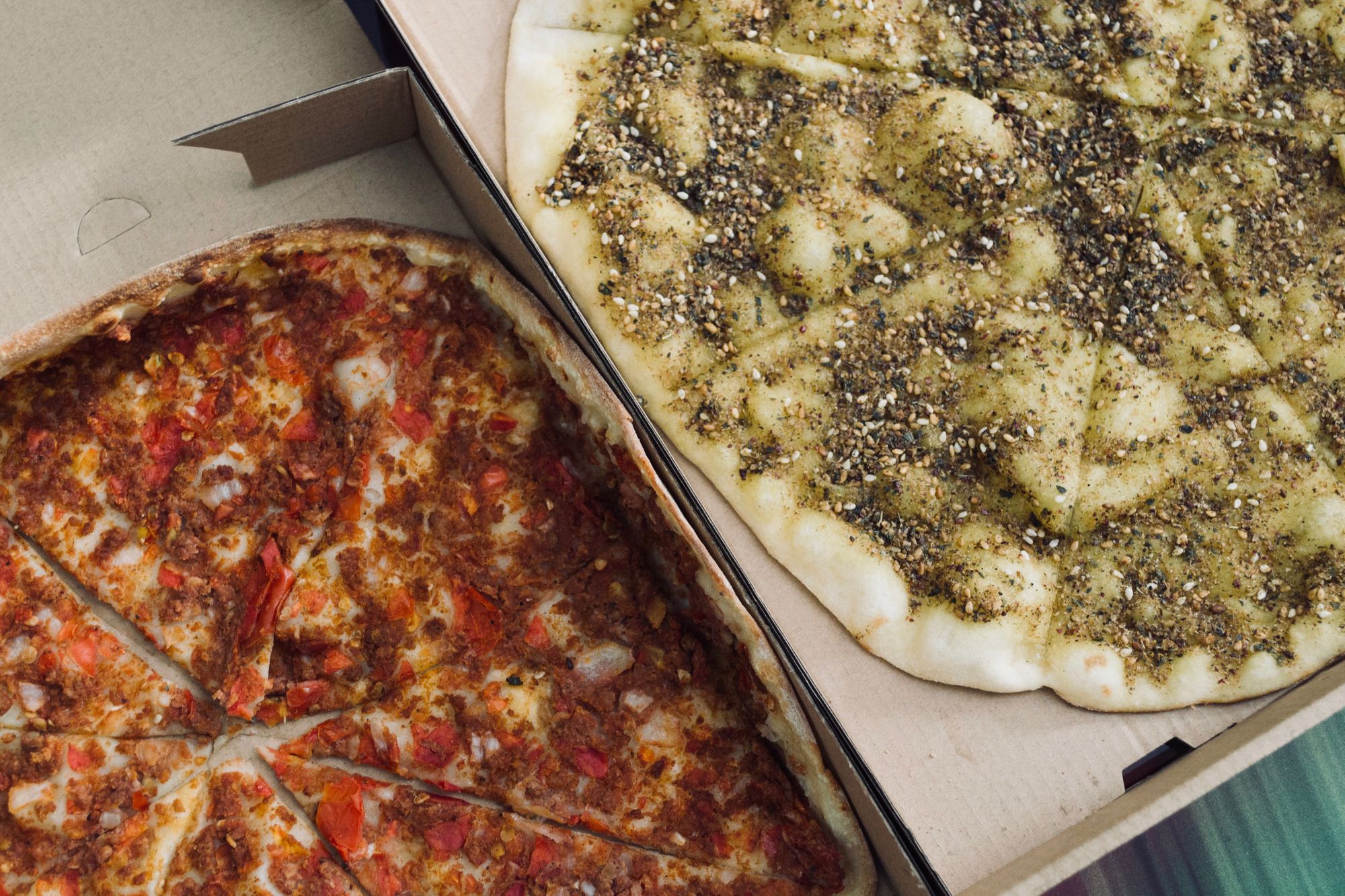 5. A Ravioli Lunch
I'm a sucker for pink sauce. And for ravioli. Aaand for Newtown. So, I love going to Pastizzi Cafe in Newtown for my fix.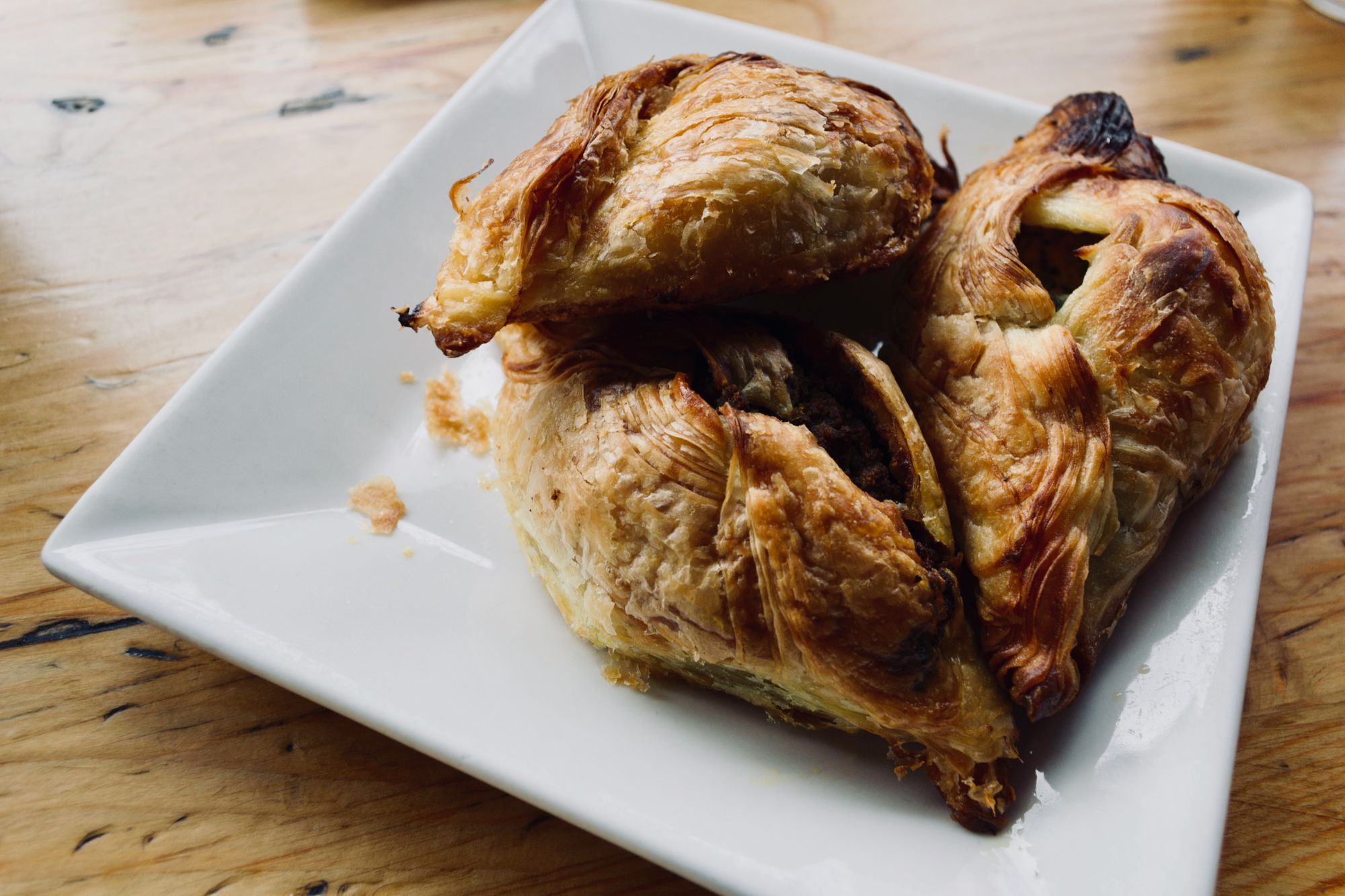 If you fancy having this amazingness at home, you can purchase bags of their pastizzi and ravioli from their cafe! ?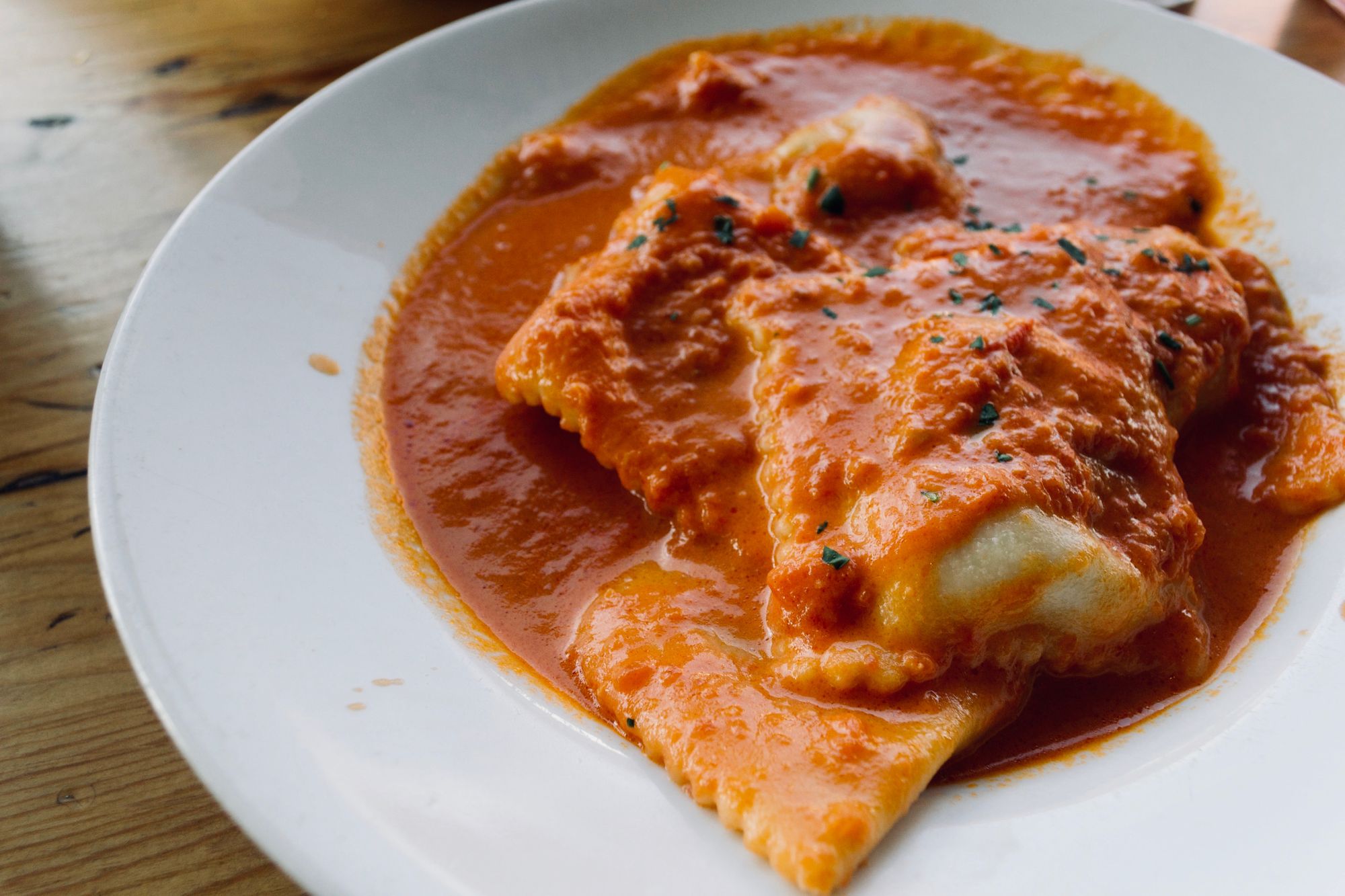 6. A Fuska Dinner
For the final meal of my 'challenge' (wasn't really that difficult eating all this delicious food ?) I decided to head back to my roots… and my ALL TIME FAVOURITE food - fuska!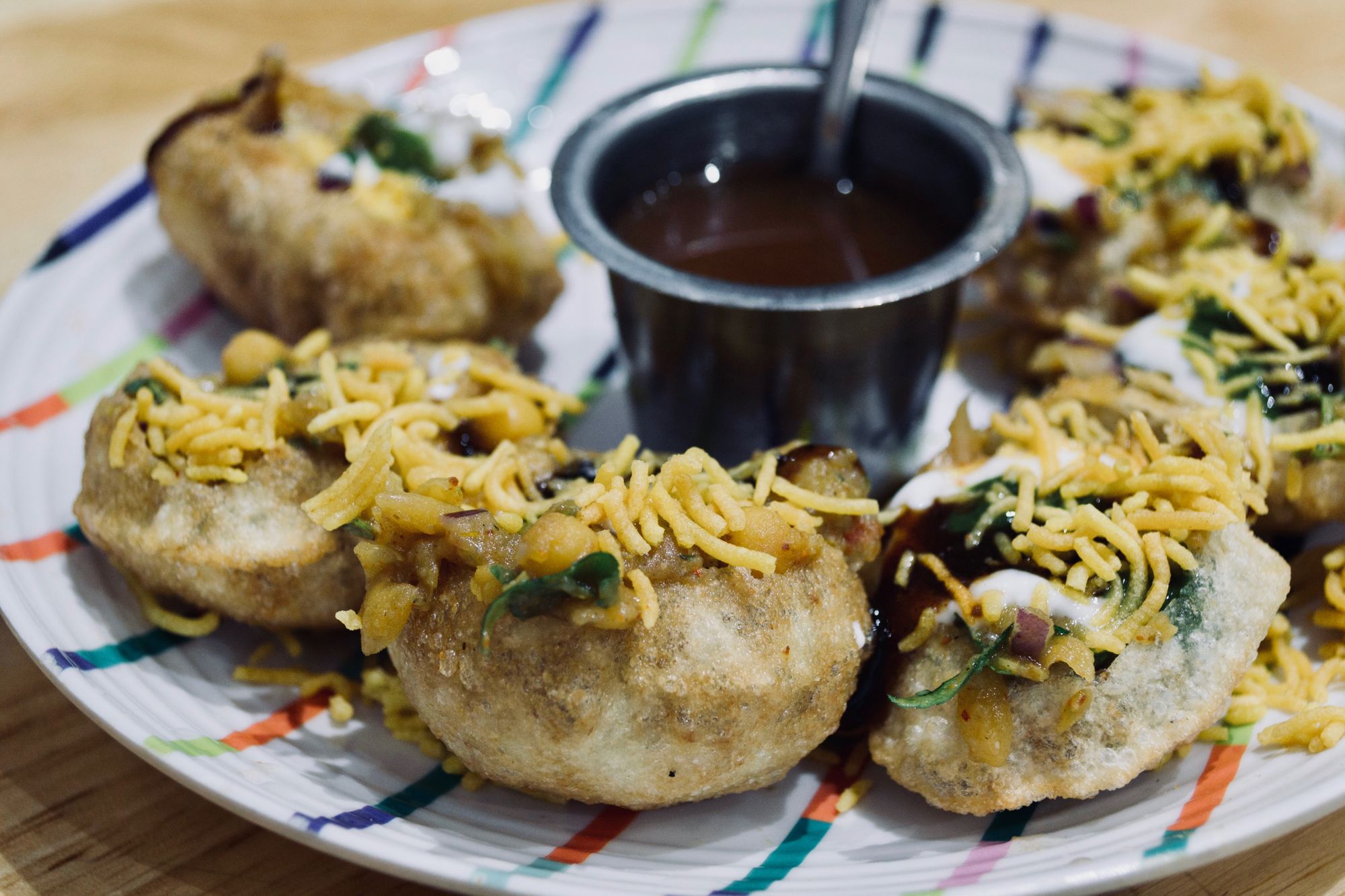 It's a chickpea mixture, stuffed in a deep friend shell with various toppings on it. Just before eating it, drizzle some tamarind sauce and enjoy the burst of flavour.
You're welcome!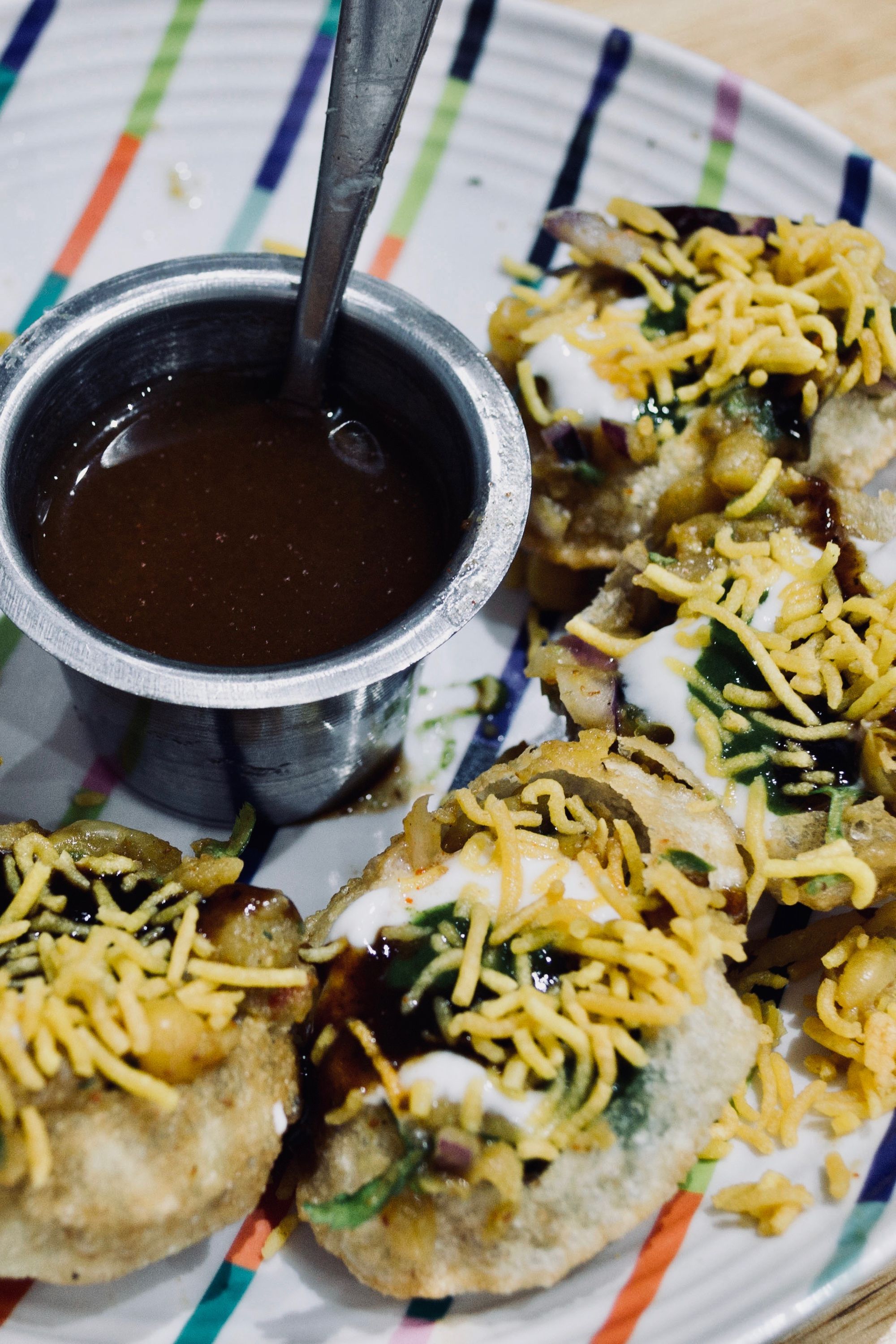 Of course, in a Bangla restaurant, we don't stop just there.
We went with a variety of bhorta (mash), small dried fish, potato and a vegetable mash to be eaten with two types of rice.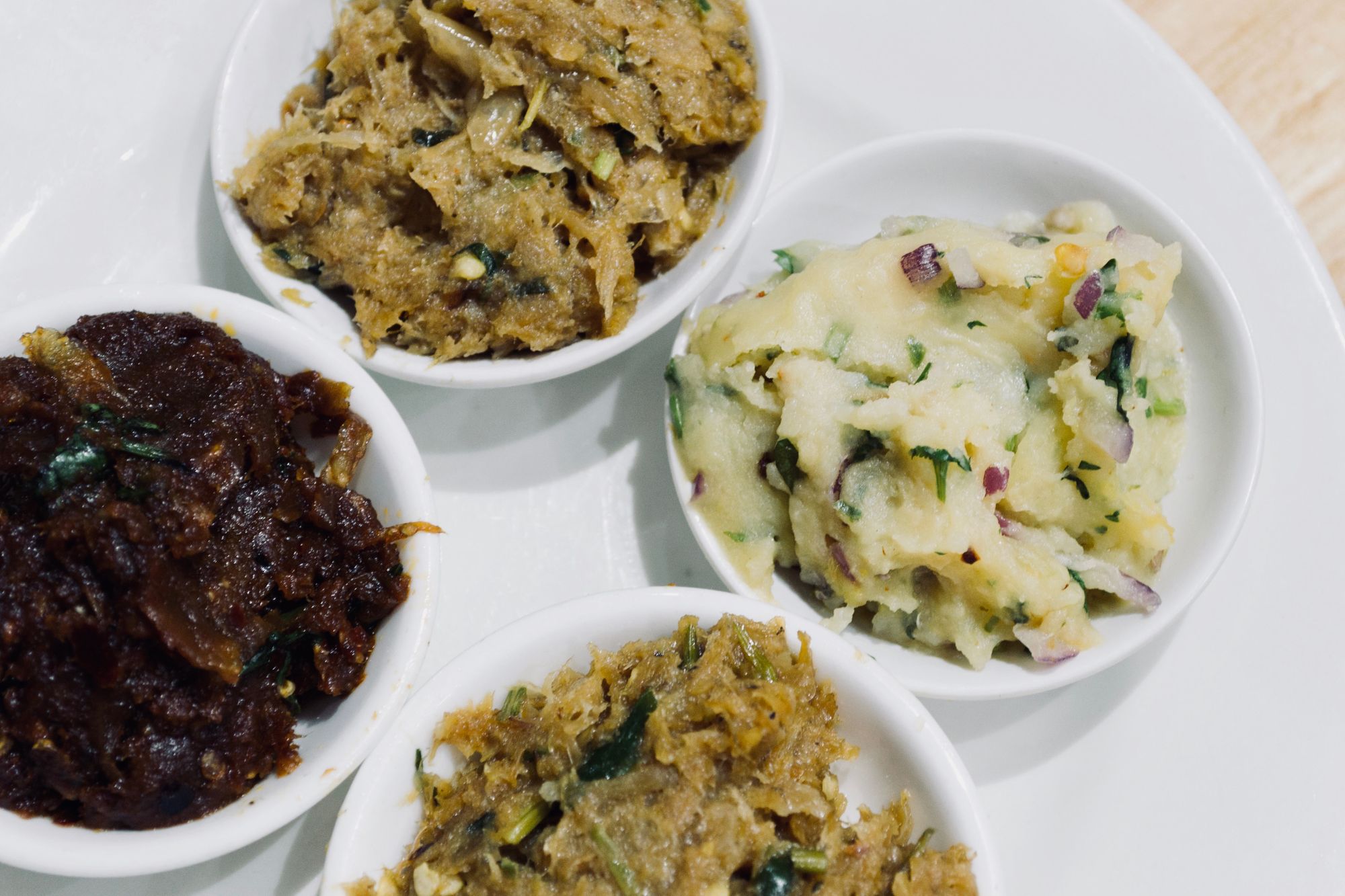 For drinks we got some lassi, yoghurt drink, and malai tea, made with thickened milk.