A Guide to Enjoying Ryokans
Ryokans are a traditional Japanese inn that haven't changed much since the Edo-era. Where ordinary hotels are usually just a place to stay and/or eat, Ryokans are a complete destination where one can enjoy a traditional Japanese lifestyle and hospitality from single-room living to public bathing to dress code.
You can choose to have meals included, however, I haven't done this yet but will update this post when that time comes.
Ryokans vary greatly in terms of size, cost and style.
Arrival
Upon arrival, you will be kindly greeted by a staff who will usher you to a parking spot. They usually won't be able to speak English very well, but by now they're very good in dealing with foreigners and will be able to get by. And the Japanese are so very friendly, they make everything smooth and simple.
You'll then be lead into, what I like to call, the shoe-taking-off area. You'll notice an elevation in the floor. At the bottom, you must take of your footwear and either take it with you to your room or hand it over where a Ryokan staff will place it in a common shoe closet. Only socks or bare feet from the elevation and onwards.
After checking yourself in, you will be guided to your room and your luggage brought up for you, and no need to tip as tipping is considered offensive in Japan. Their philosophy is that they should always provide the best possible service at no additional cost and show their appreciation to patrons who have chosen their service.
Your Room
Once you arrive at your room, make sure to take off your sandals. A Ryokan staff will show you around the room and show you all the features - KAWAII! You'll find the tatami-mat floors that cover the entire room, all the better that you've taken off your yucky outside shoes.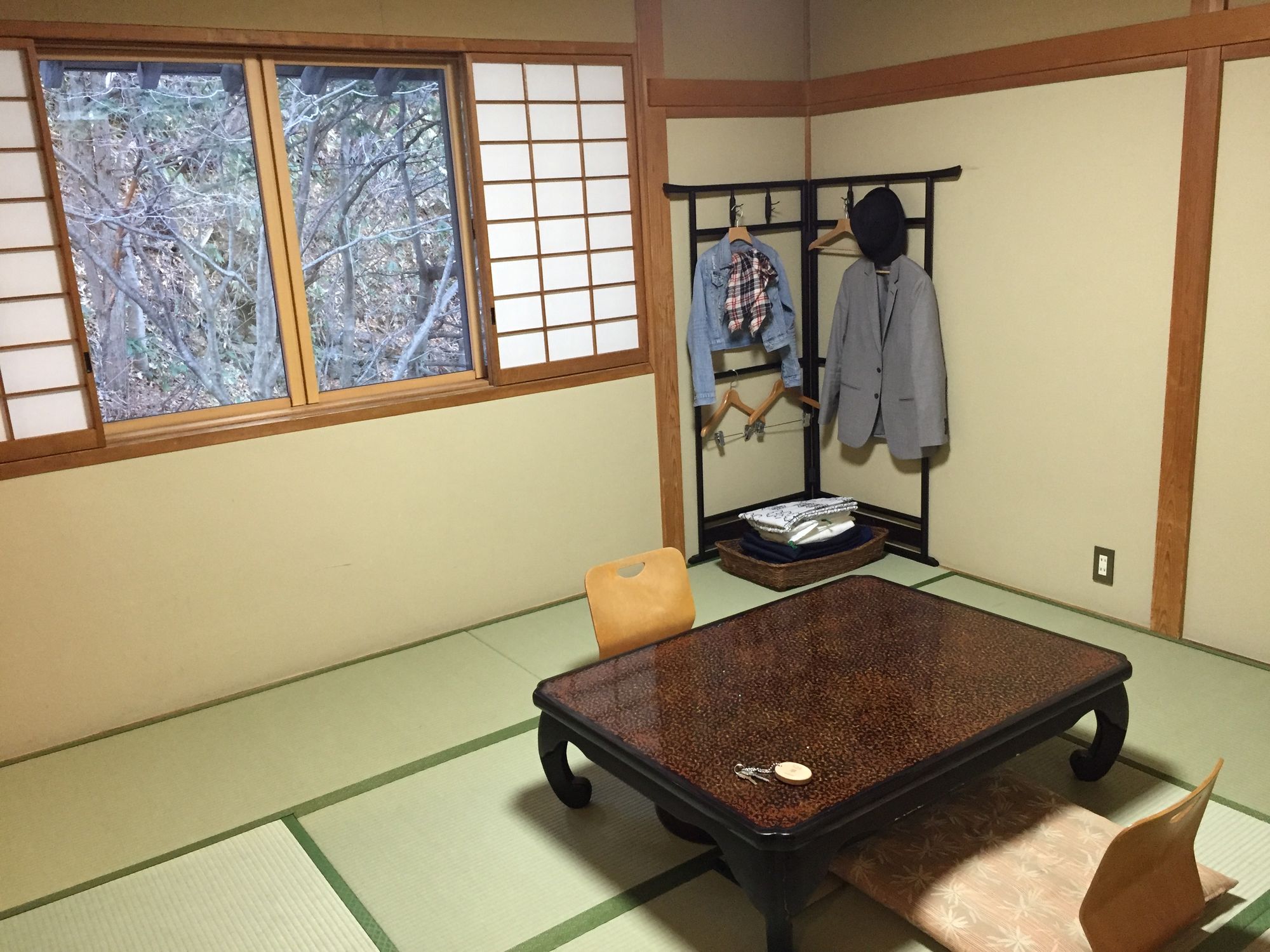 Table
At the centre of the room you will find a table with chairs around it (the same number of chairs as guests staying in that room) with a flask of hot water, some fun treats and green tea to be had at your leisure. One time I had the kind lady come in and make us some green tea and serve it to us.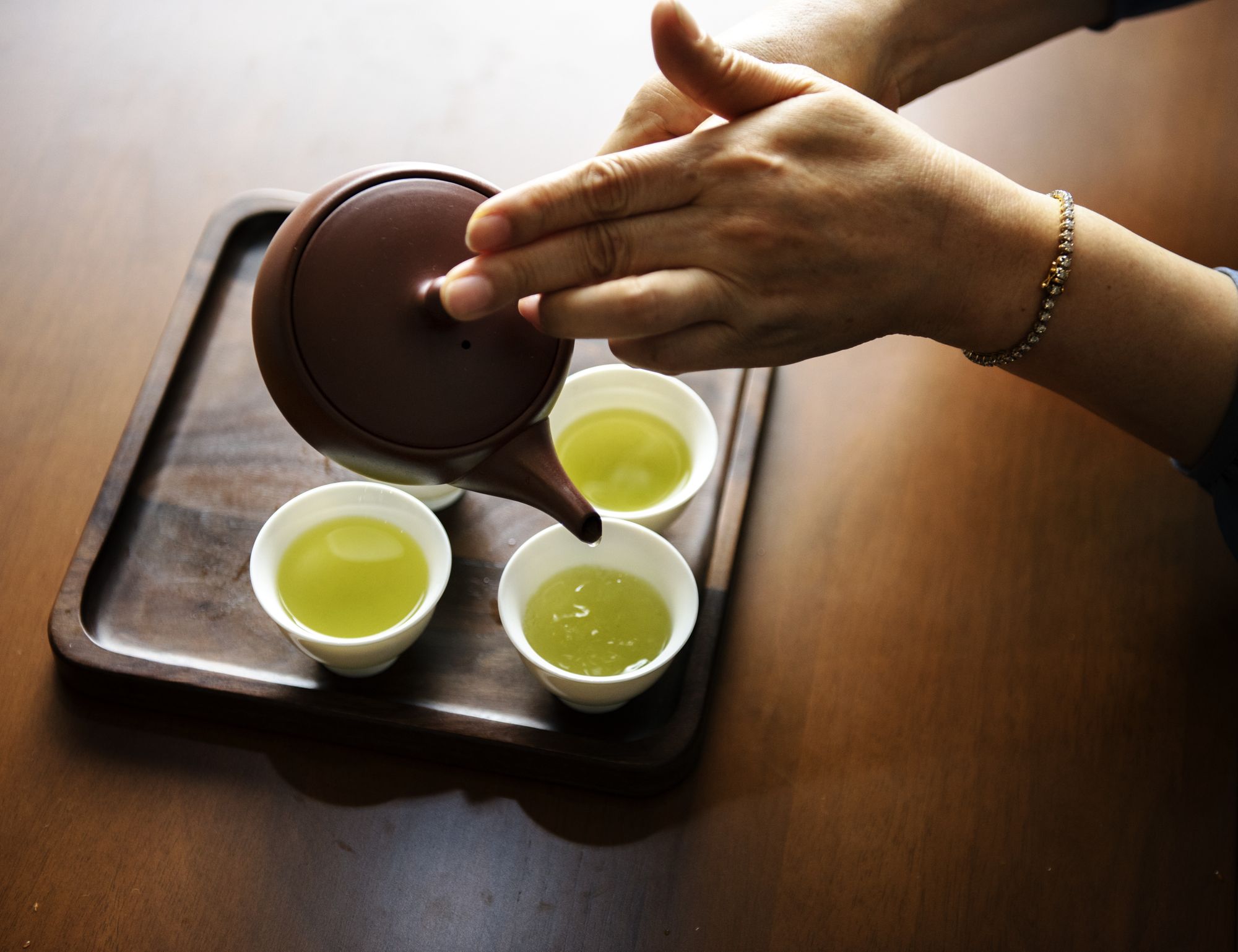 Toilet
Each room will usually have a private toilet that is within that room, although I think there are Ryokans which have shared toilets and not one in the room.
Beds
One of the first things you'll notice is the absence of beds. Given that, traditionally, these are one-room stays, housekeeping will come into your room when you're out at dinner and make up your beds. While you're having breakfast, They will come in and put away your beds and also provide you with refreshments and fresh yukatas.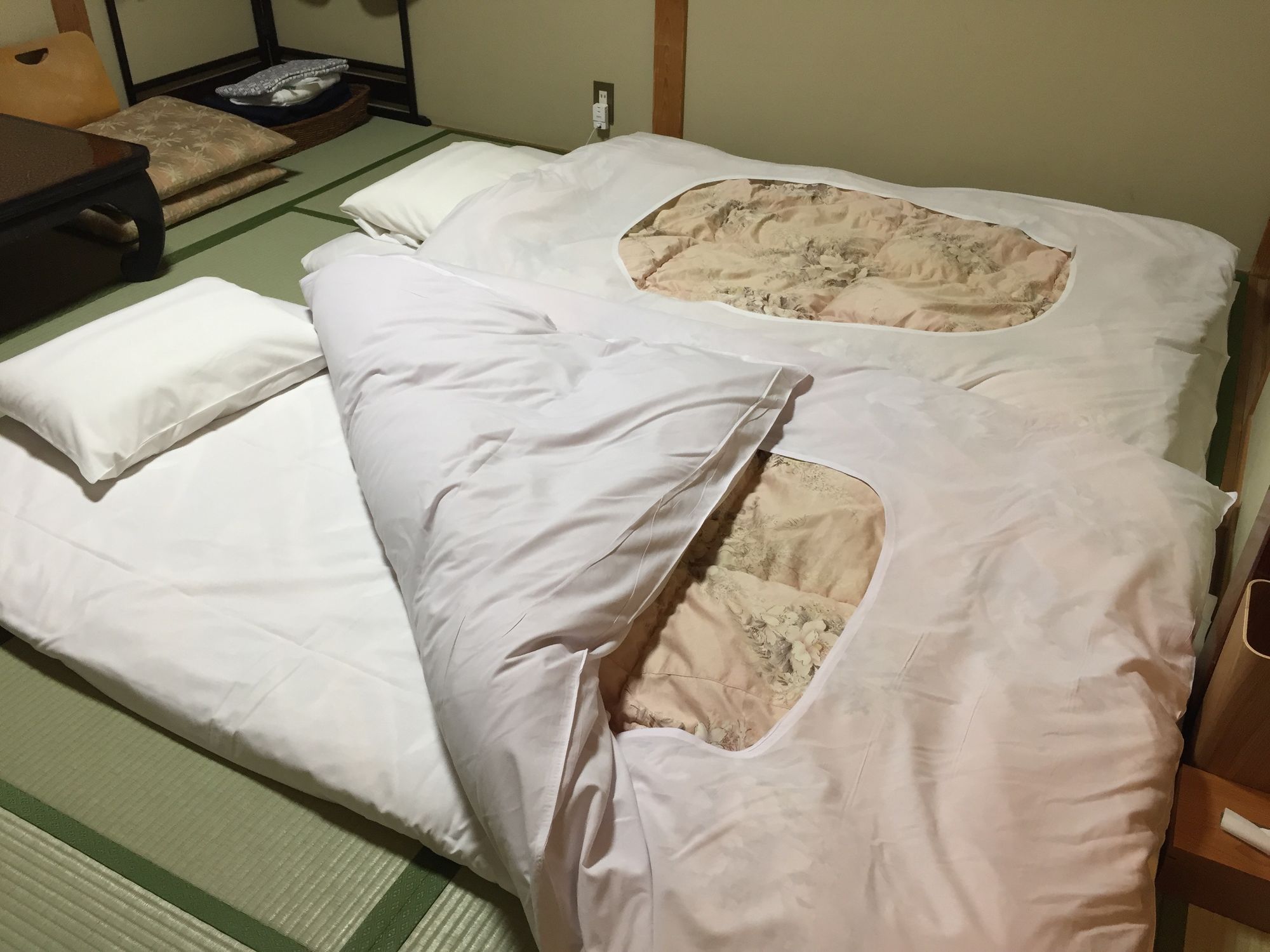 Room Key
Whenever you leave the Ryokan you will be required to hand in your room key to the reception area. The idea is that the key never leaves the building. On your return, simply give them your room number or room name and they will provide you with your room key again.
Dress Code
This is one of my favourite aspects of a Ryokan stay. As mentioned, you will have already removed your footwear and put on sandals provided by them to wear while in the building.
When you get to the room, you will be brought yukatas, one for each person. This is a traditional garment, similar to a kimono, but lighter and more casual, that functions as a bathrobe and loungewear. It is to be worn around the Ryokan and sometimes can also be worn outside too.
You'll wear the yukata over your underwear, left side over right, and tie in place with obi (the belt). Begin by holding the obi at your front, wrap around your back and tie it in a bow at your front, but slight to one side.

In cooler weather, you'll also be provided with an outer jacket to be worn over the yukata and tied at the front.
Note: make sure your hemline is even for both right and left side, make sure the collar area isn't too loose or that your yukata doesn't open up at your legs.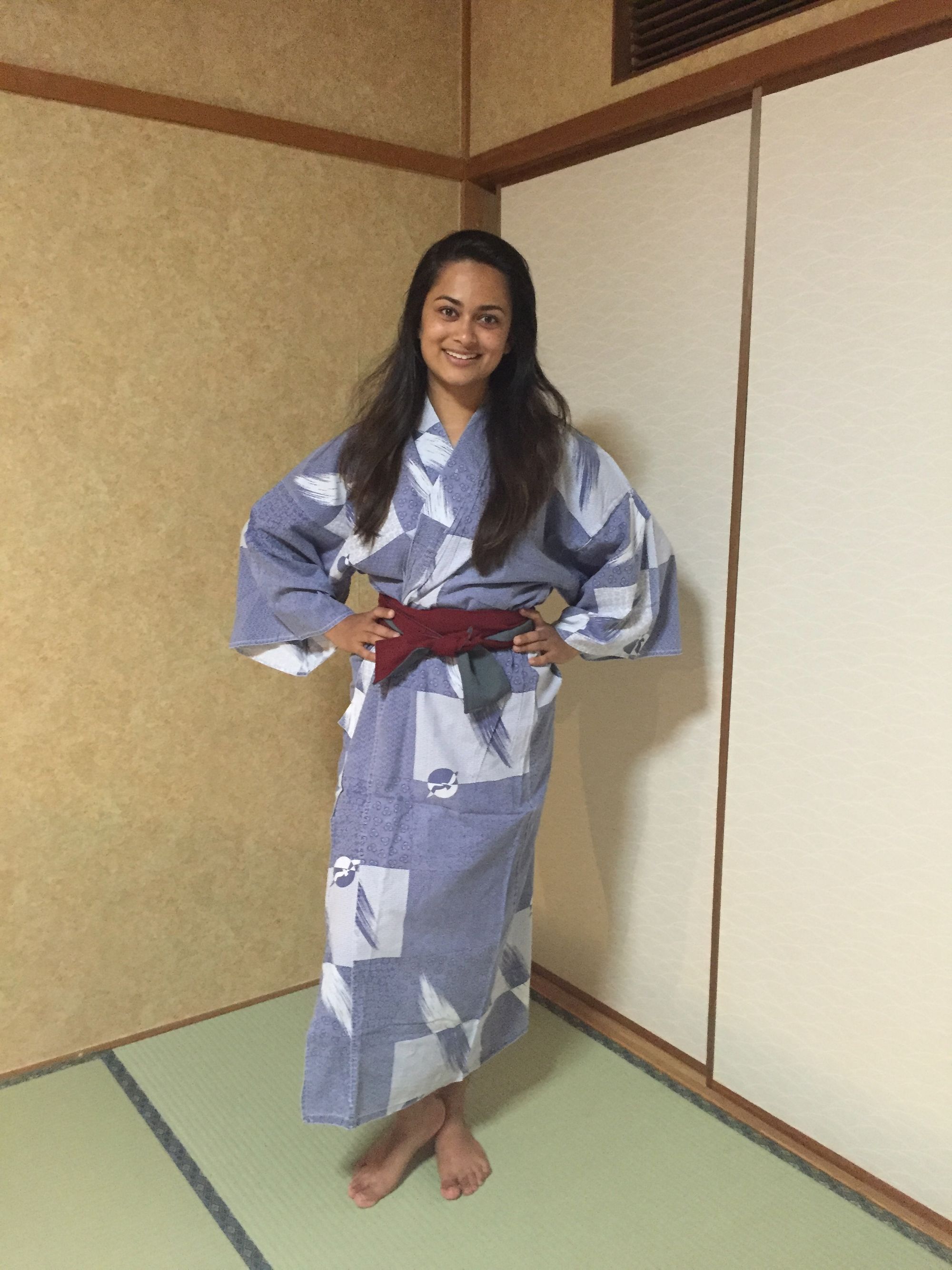 Baths
Similarly you may, or may not, have a bathtub/shower area included in your room. When selecting my room, I usually go without as I prefer to enjoy the onsen. Make sure to follow the rules and etiquette involved with the onsen experience.
Departure
Leave your yukata in the basket, hand in the key and check-out as normal. They will bring down your luggage for you if you prefer!
Note: you may have to pay an additional 'spa-tax' for onsen use, this is usually not very expensive.