Hobbiton - A Day in the Shire
Visting Hobbiton was a must. It was first on my list of things to do when planning our New Zealand travels. We pre-booked the tickets and two days into our 6-day motorhome road trip from Wellington to Auckland, the day finally arrived.
In my excitement, we ended up arriving half-an-hour ahead of time, giving me ample opportunity to peruse the gift shop.
From there we were driven by bus to the movie set. On reaching the start of the guided tour, we were greeted with this Hobbiton sign… and so was the start of many selfies.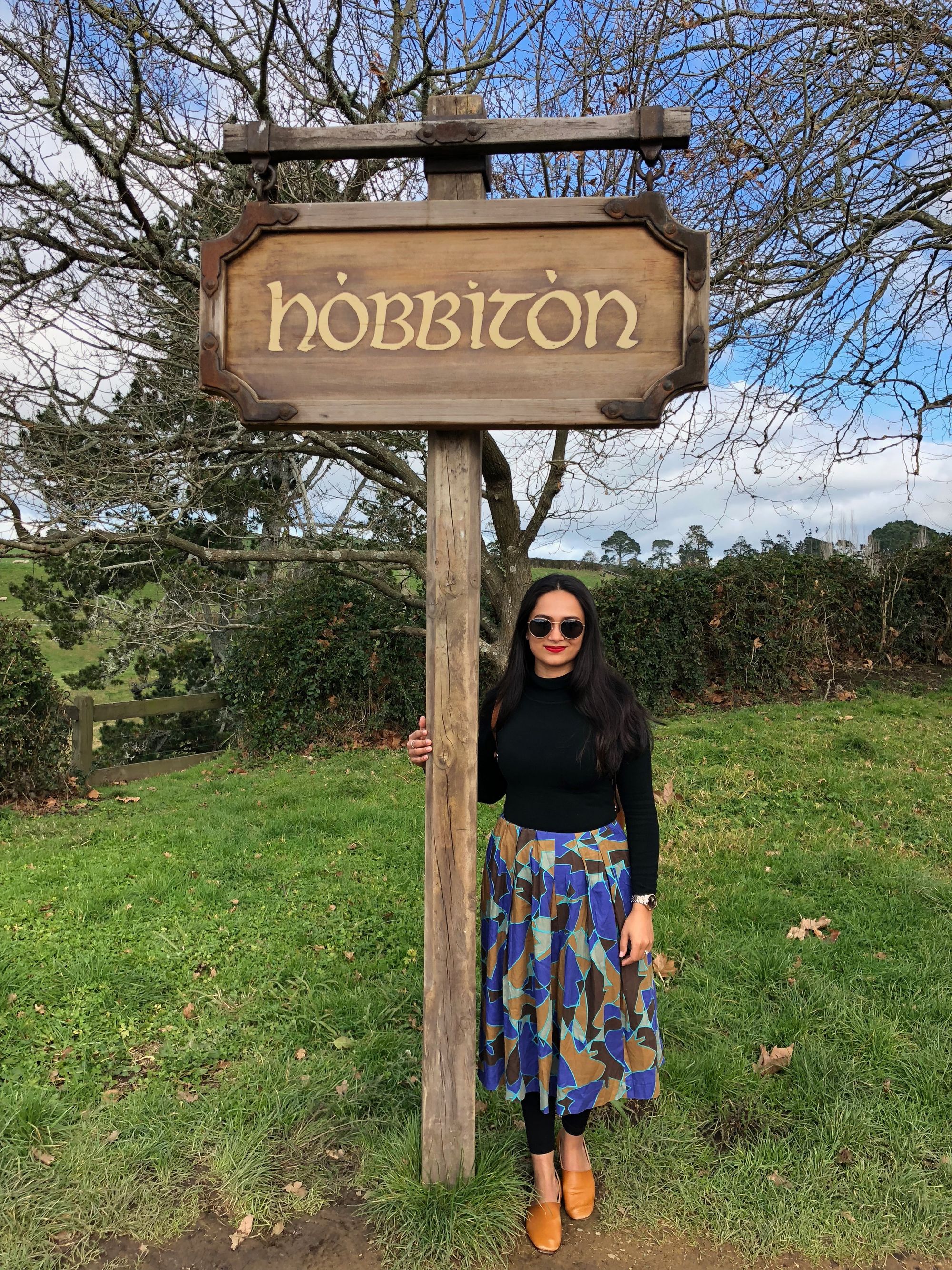 We started on the guided track throughout the set, viewing different hobbit-holes. The doors were created at different proportions, to accommodate the illusion of making some actors look larger, or smaller, according to their character's size.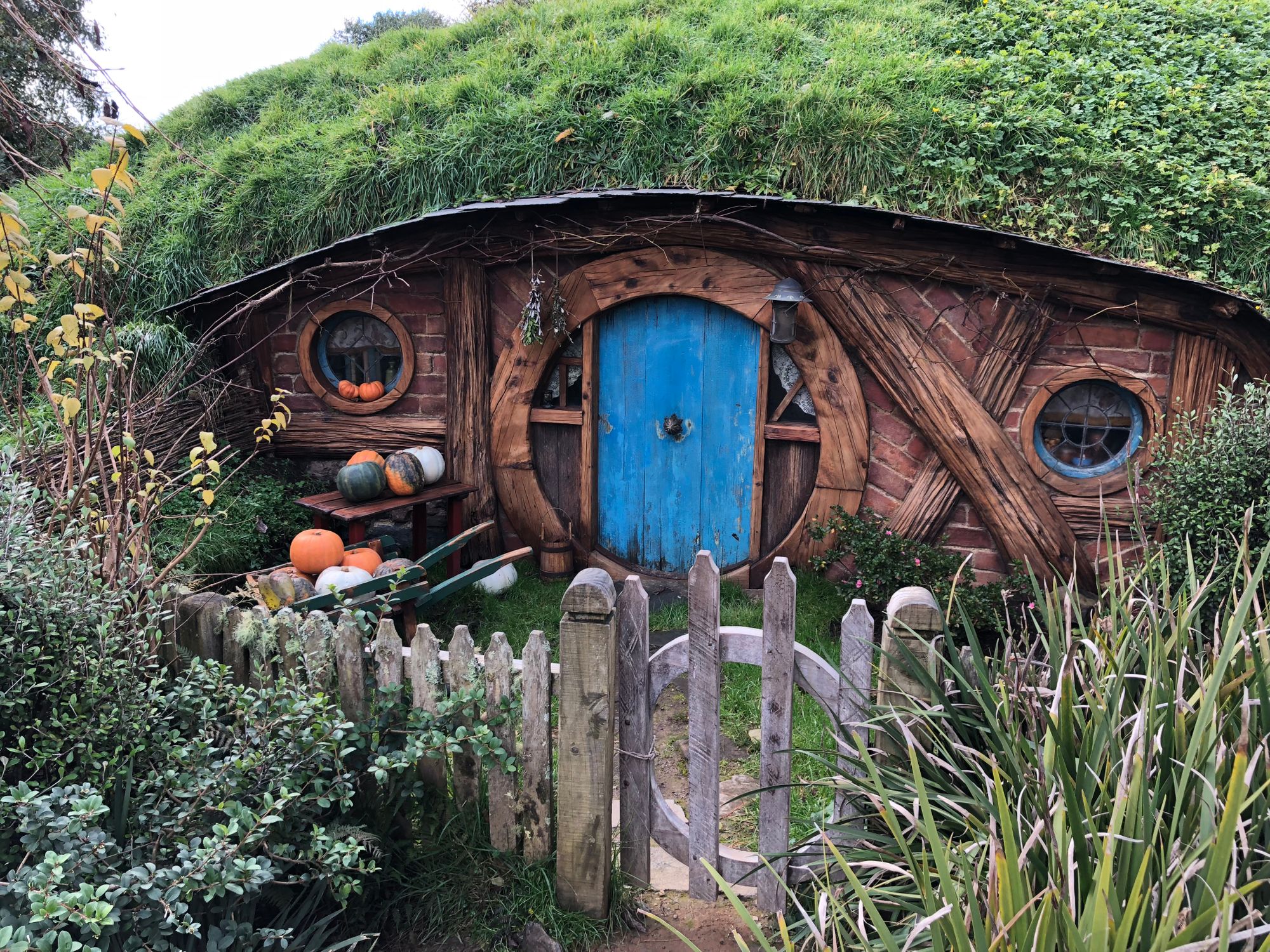 These doors were exteriors only. They were created in different proportions for exterior shots so the different characters would appear larger or smaller. One of the doors had a retaining wall 2 metres in, where we were all able to stand and get those essential selfies.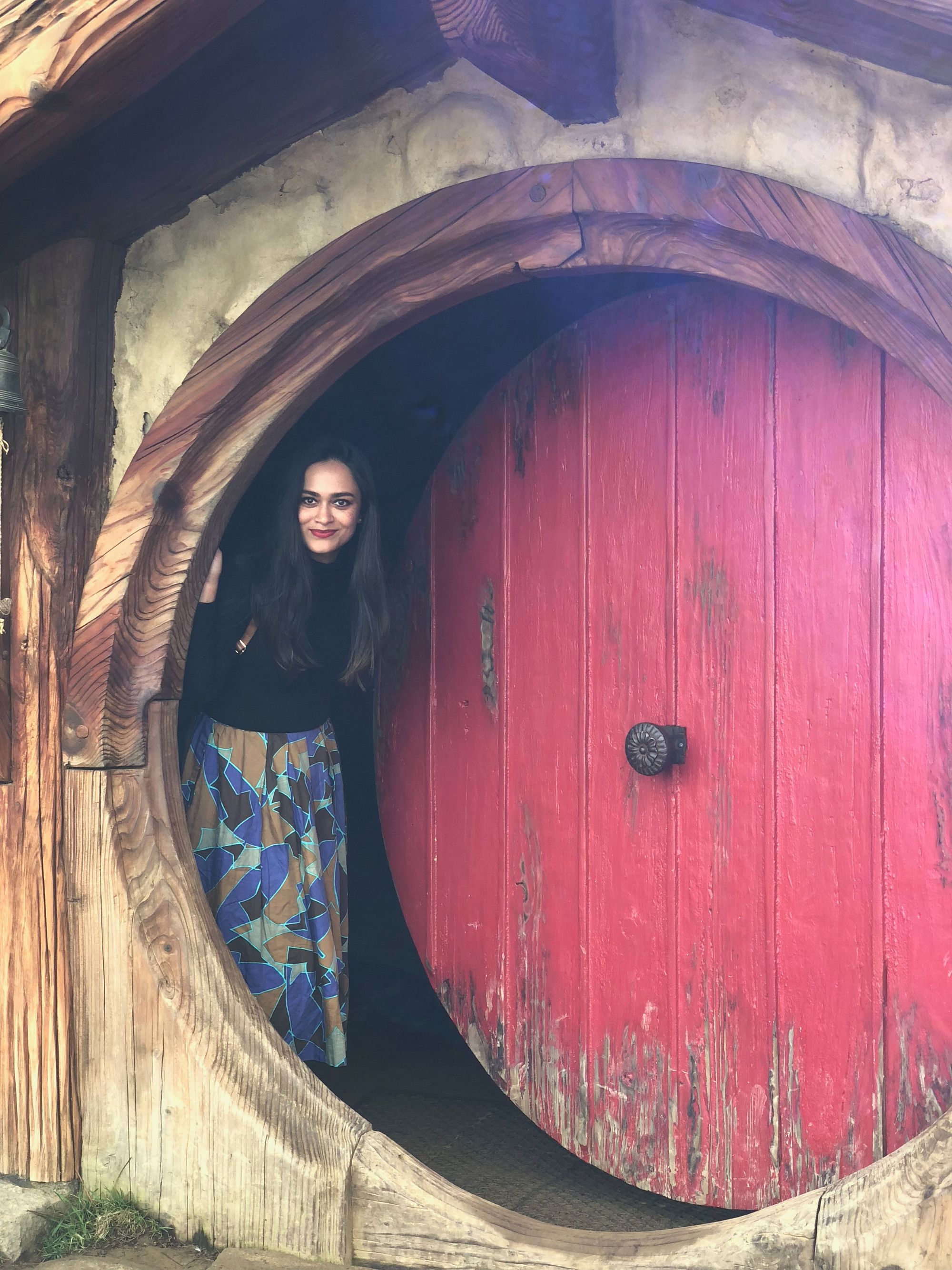 Along the way, we were taken through the variety of houses, from the farmers, to bakers, to cheese makers.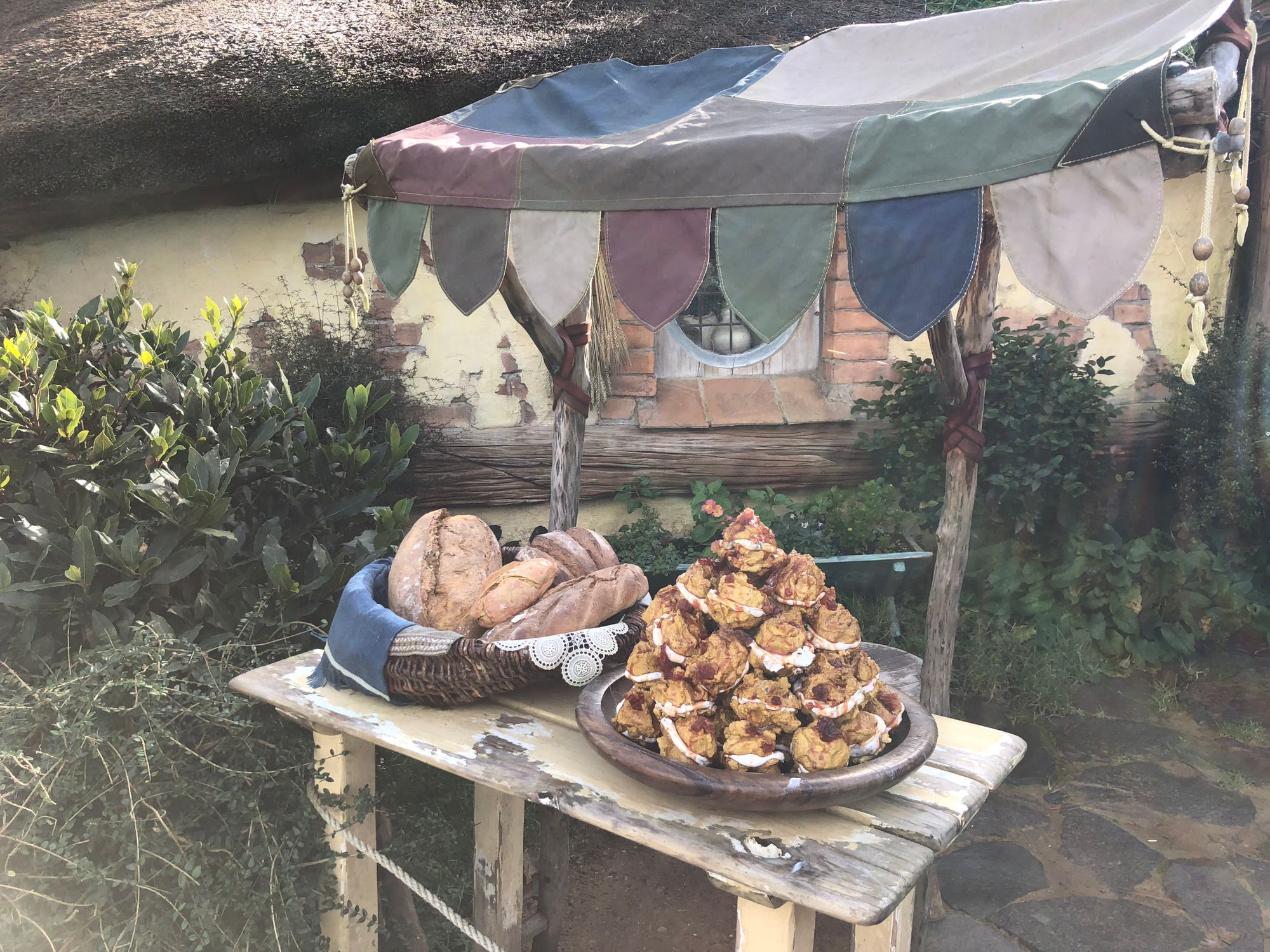 After about an hour and a half, the final stop was the Green Dragon Inn, where we went to collect our complimentary drink, a choice between ginger beer, ale, stout or cider and a beef and ale pie.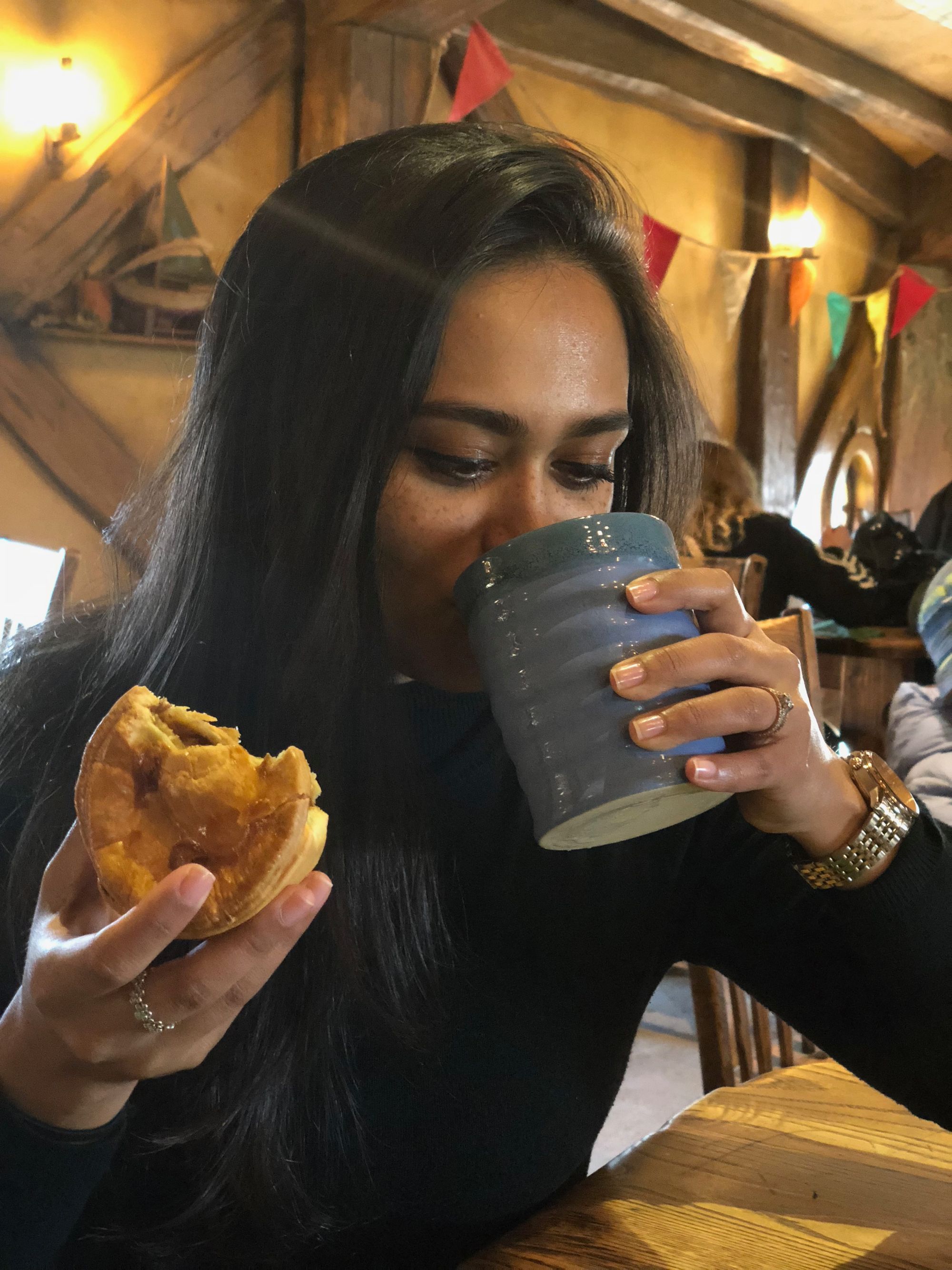 As our time came to a close, we were collected by bus to take us back to the Shire's Rest.
Try as I might, I was not able to leave before stopping by the gift shop where I bought myself THE ONE RING! For the rest of my time in New Zealand I wore the ring on my gold chain.