ScootBiz vs Singapore Airlines Economy Class
The end of 2018 will see me through my most travelled year with a grand total of 15 flights. Don't we all wish there was an alternative to flying economy class without having to pay bucketloads for a business class ticket? With this in mind, I decided to try out ScootBiz - business class on a budget airway, which was roughly the same in price to a regular economy class ticket on Singapore Airlines.
Singapore Airlines Economy
Most of my flights have been on Singapore Airlines Economy Class and I've become very familiar with it. The seating arrangement is 3-4-3 and I always select an aisle seat in the middle section.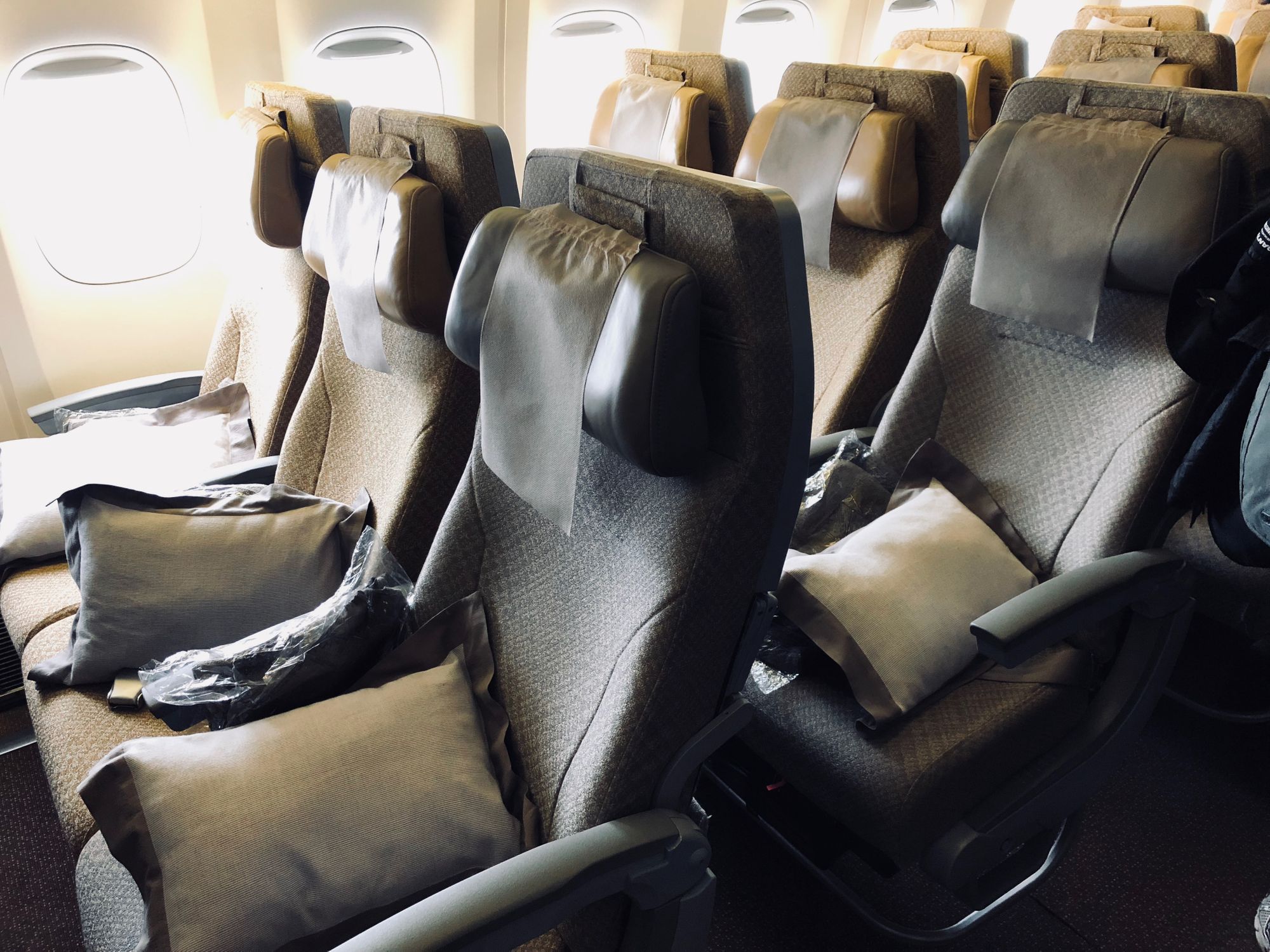 As soon as I get to my seat I get comfortable. Off come my sandals, on go the compression socks, and up goes the foot hammock. I don't store anything in the overhead lockers - I can't reach - so store my carry on under the seat in front.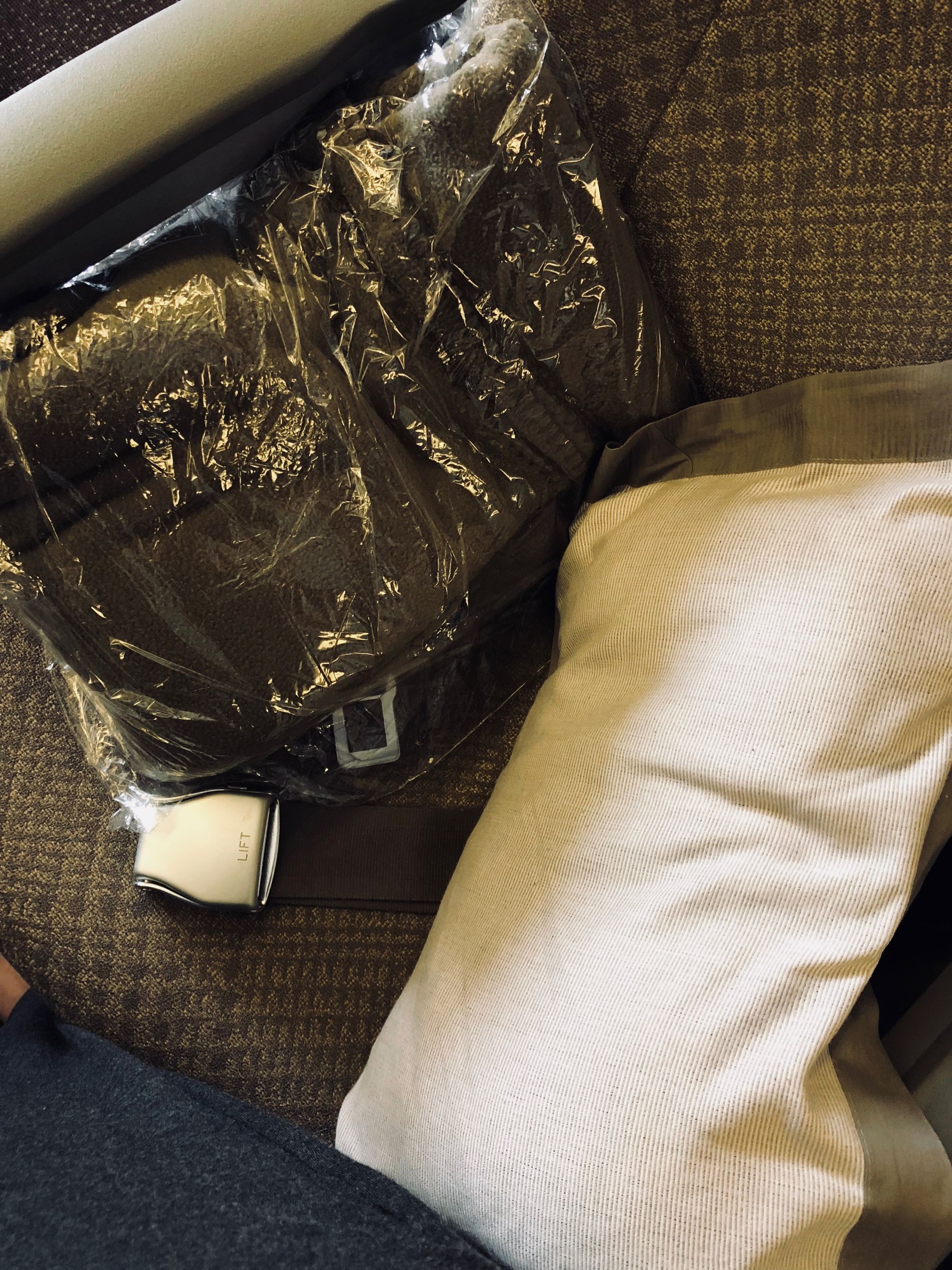 Singapore Airlines is a full service flight and there is plenty of food and drinks available. Every now and then I'll order a special meal so I get my meal sooner - the sooner I get my meal, the sooner I can wind down for a nap.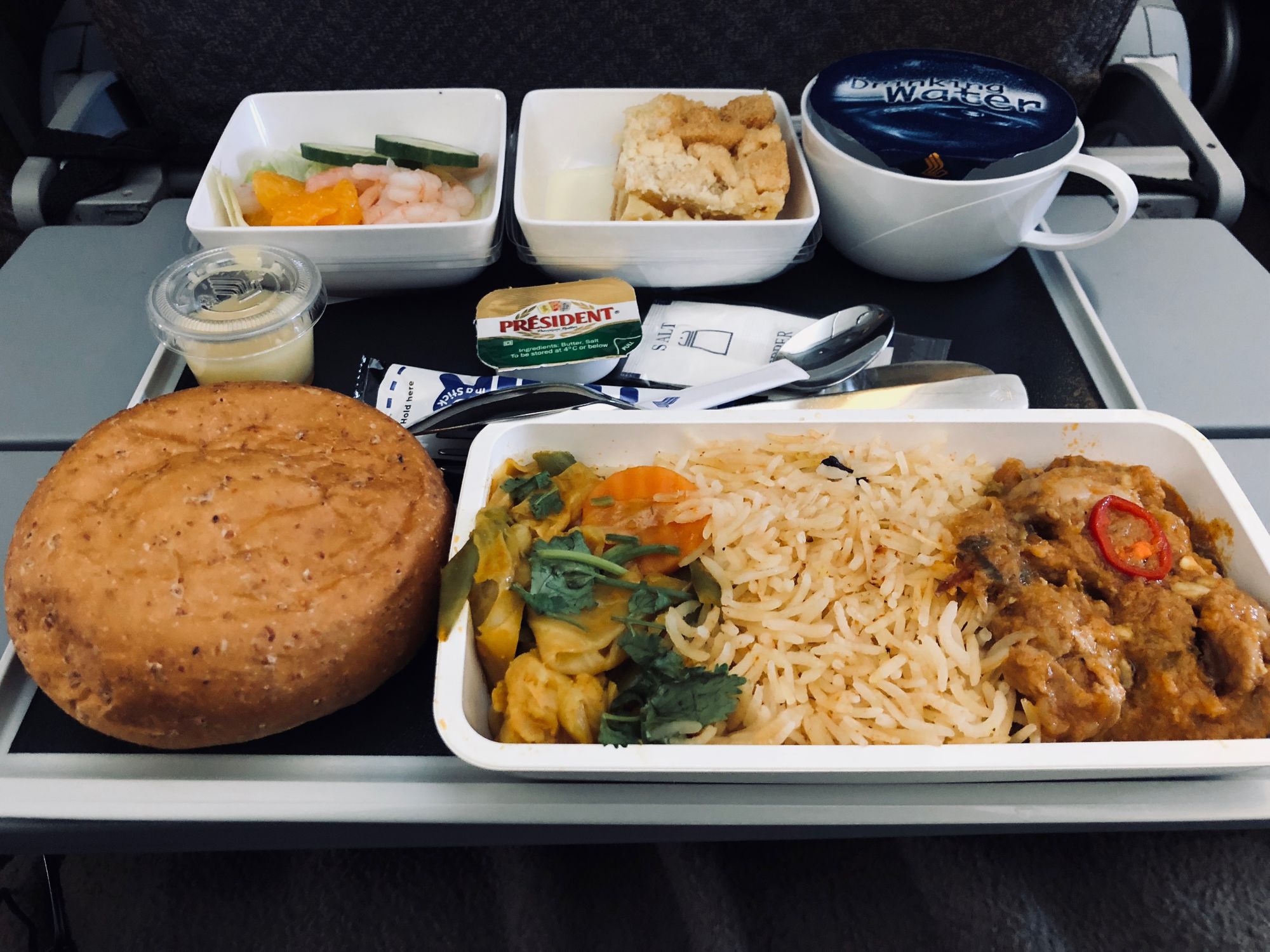 ScootBiz
ScootBiz offered priority boarding so we were able to put our things away and get comfortable with plenty of time. The seating arrangement was 2-3-2, more spread out and spacious.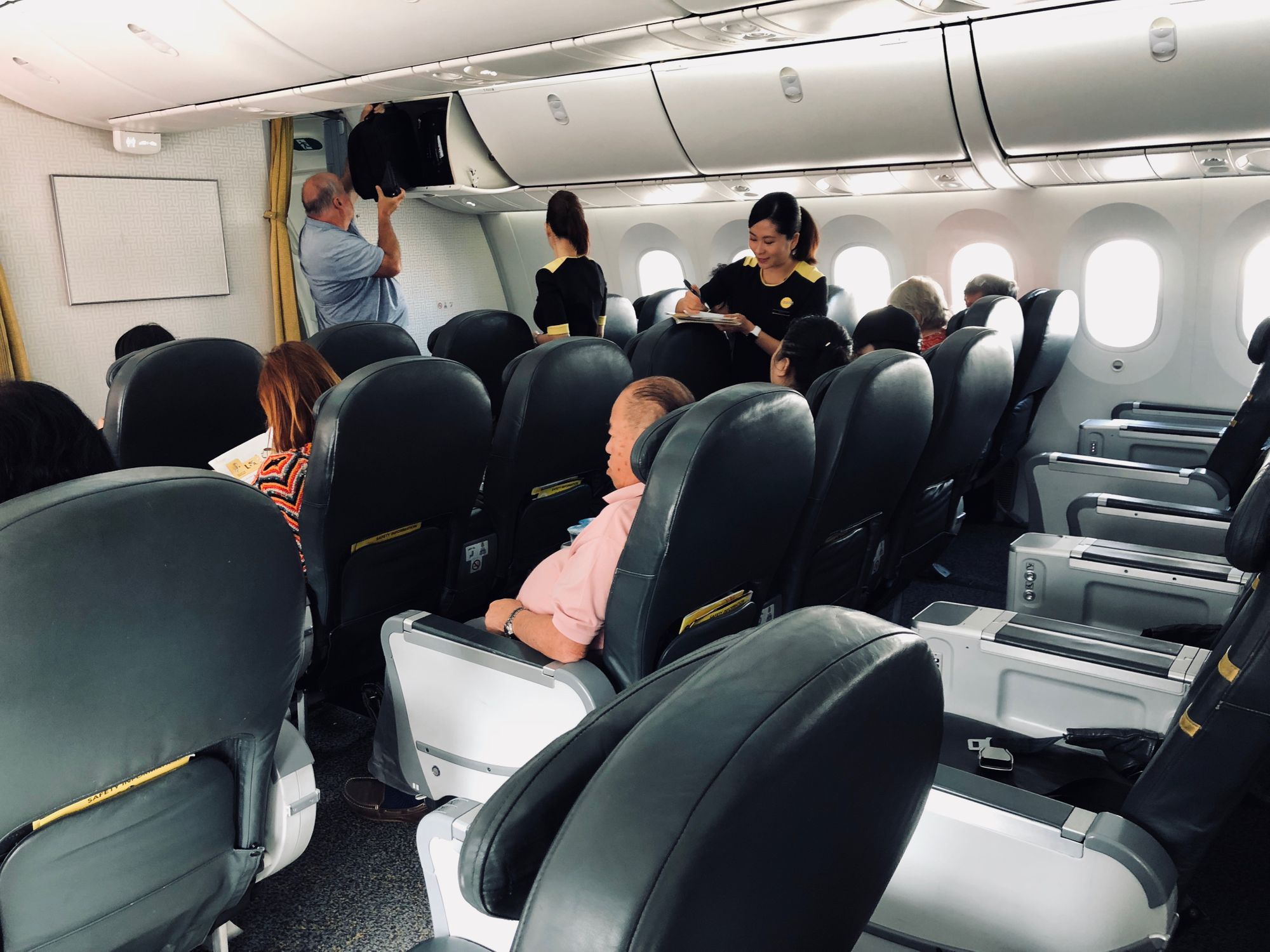 There was plenty of leg room and the seat recline didn't disturb the person behind. However, the foot rest wasn't elevated enough and my feet were slightly swollen by the end of the flight.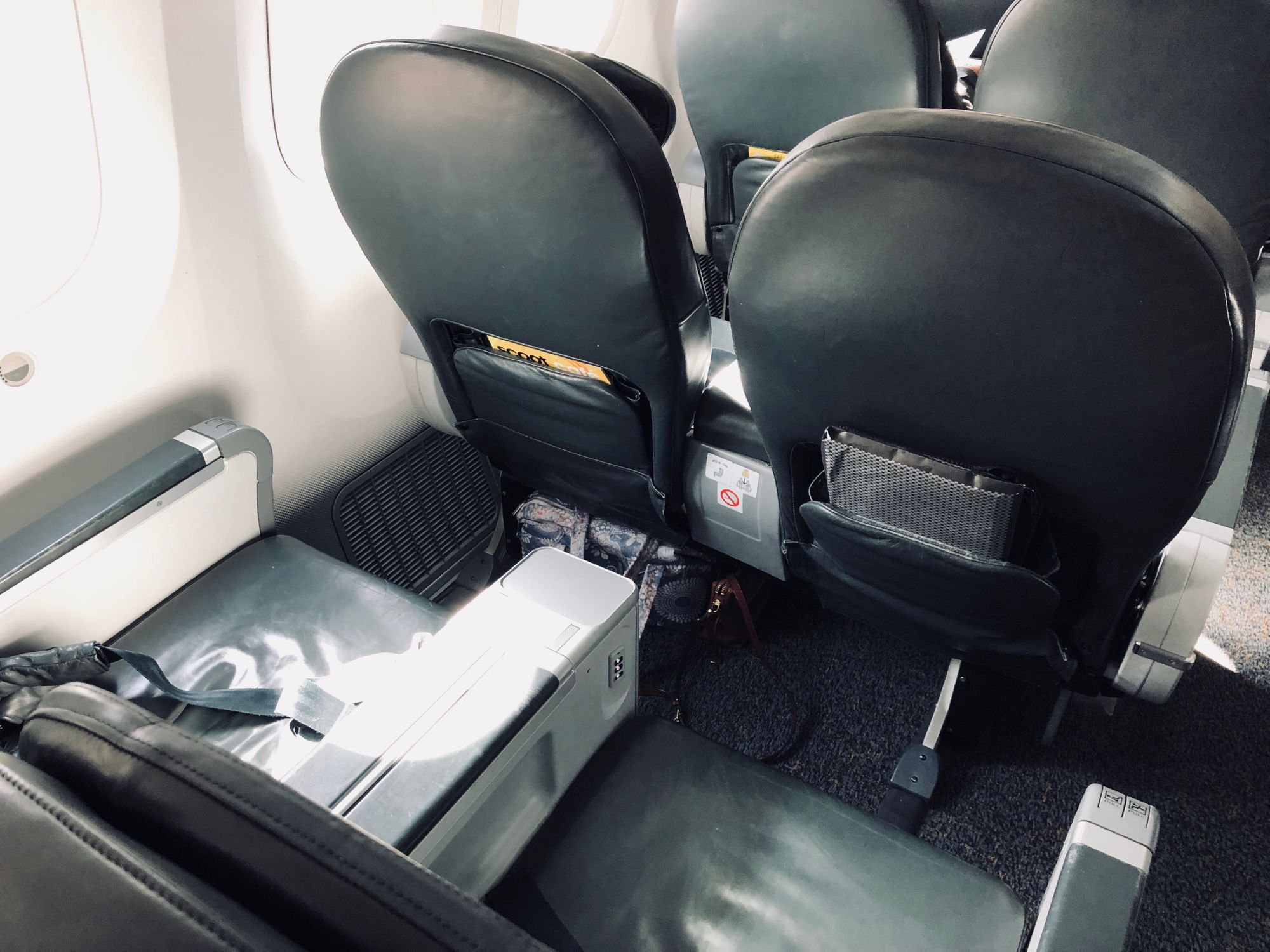 None of the seats on ScootBiz had a screen, we needed to download the Scootv app onto our tablets before the flight. The free content was very limited and there was an extra charge for additional content. I ended up watching my own TV shows I'd downloaded prior to the flight.
A few hours into the flight my neck got quite sore as I was looking down at my iPad.
The ticket didn't include a meal, and since it was going to be an 8 hour flight, we paid extra for a meal. While we were offered unlimited water, this was the only food provided, unless we were willing to pay even more for additional food. By the end of the flight I was starving!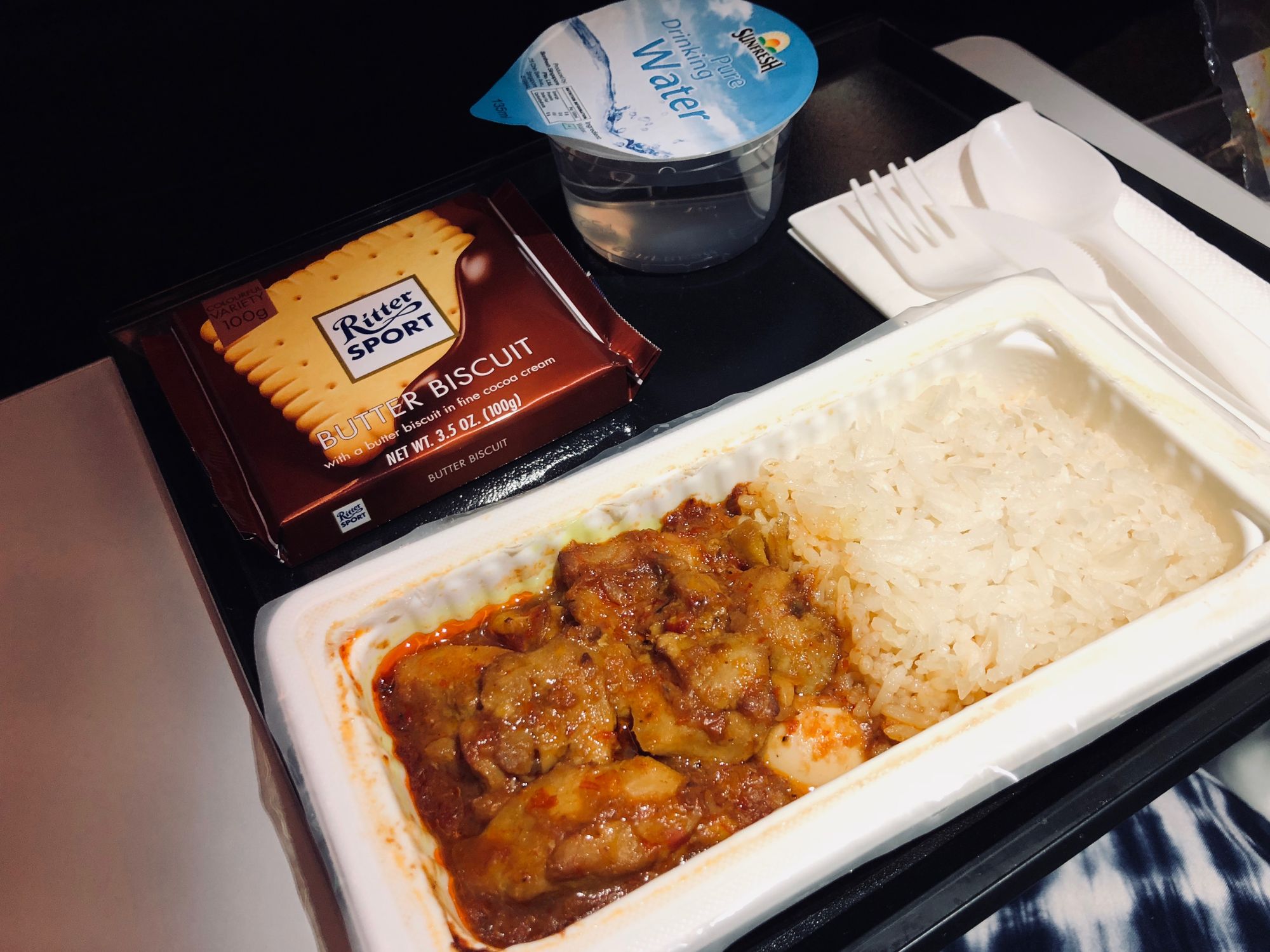 Comparison
| | Singapore Airlines Economy | ScootBiz |
| --- | --- | --- |
| Priority boarding | No priority | Board and disembark first |
| Luggage allowance | 30kgs check-in luggage | 30kgs check-in luggage |
| Carry on | Limited space under seats and overhead lockers | Lots of overhead locker and under seat storage |
| Leg space | Limited leg room in standard seats | Measuring at 96cm |
| Recline | Reclining will affect the person behind | Seats recline 15cm and won't affect the person behind |
| Foot rest | I take my own foot hammock on board to clip onto the tray table and adjust the length as needed | Elevation was not enough and my feet were swollen by the end of the flight |
| Pillows & blankets | Pillow & blanket provided | Pillow & blanket provided at a cost |
| Entertainment | Screens available with up-to-date content | No screens, need to download ScooTV app on own tablet, limited content available, and additional content at extra cost |
| Meals | Meals and drinks provided regularly throughout flight | One meals provided at additional cost, further cost for more meals on longer flights |
| Drinks | Unlimited drinks provided | Water provided to ScootBiz, other drinks at additional cost |
| Seating | 3-4-3 arrangement | More space with 2-3-2 |
Verdict
I'm quite particular in what makes me comfortable on a plane and being petite, I require less leg room for comfort. Instead, full meal service, blankets, and in-flight entertainment keep me content during long flights, so in this comparison Singapore Airlines Economy Class outweighs ScootBiz.