FOREO ESPADA Blue Light Acne Treatment Pen Review
What is it?
ESPADA, sword in Spanish, is a tool that attacks blemishes using blue LED light and T-Sonic pulsations to tackle acne-causing bacteria. It comes in three colours: Magenta, Light Pink and Cobalt Blue.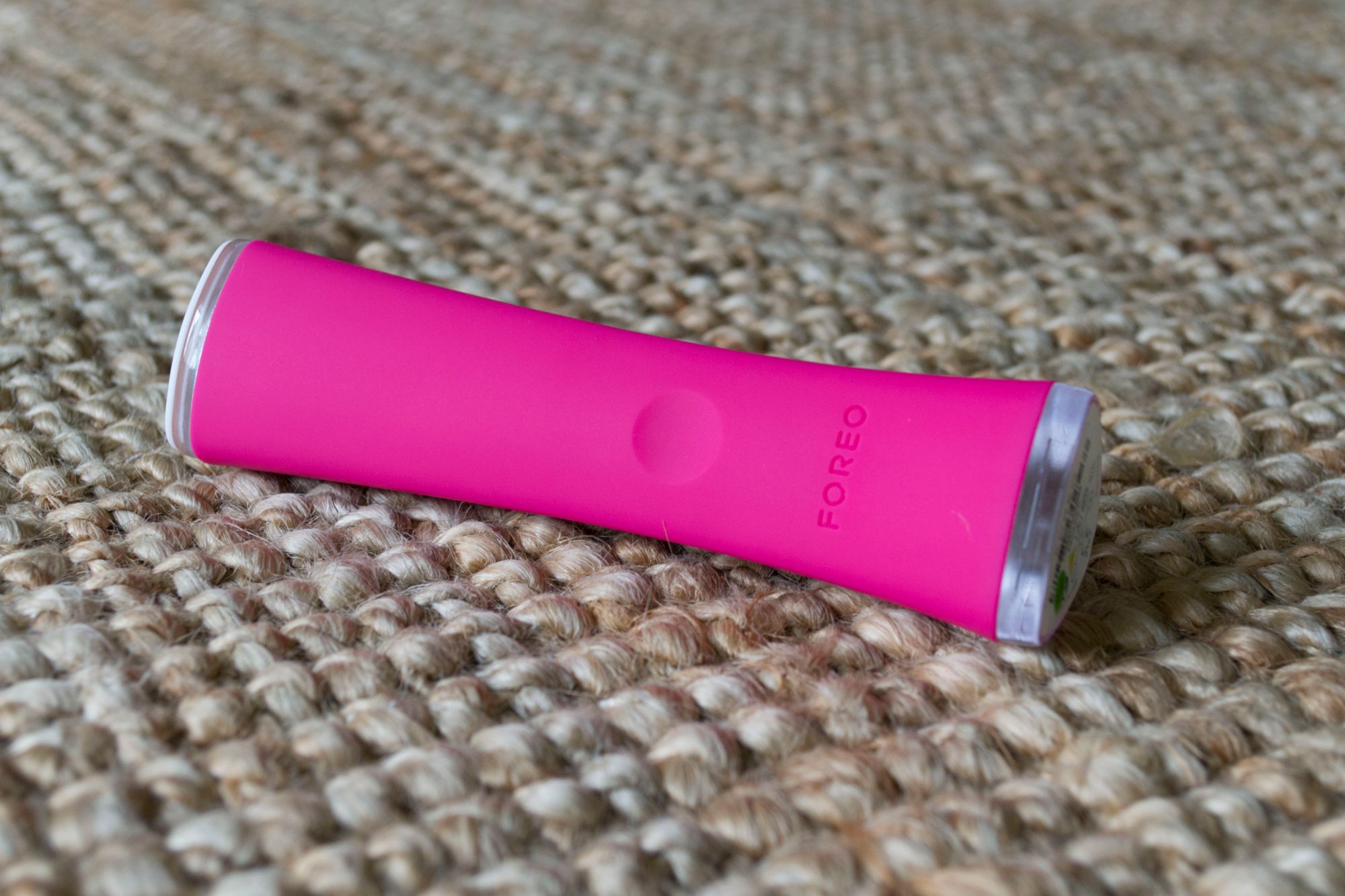 How does it work?
It combines blue light and T-Sonic pulsations to spot treat blemishes painlessly and non-invasively. The silicone surface inhibits growth of bacteria on the device itself.
The pulsations begin when the device is placed on the skin, supporting natural blood microcirculation and facilitating the skin's renewal, and gradually increases in speed until the 30 second cycle is finished.
Some features include:
50 uses from a single charge
415nm blue LED light
30 second treatments with built-in timer
Waterproof, silicone coating for bacteria resistance
One switch ON/OFF
How is it used?
First cleanse your face
Press the button to switch on your ESPADA
Hover over the spot on your skin you wish to treat, you'll see a small red cross, the close you get the more accurate the cross will be
As you touch it to your face the blue light will turn on and the T-Sonic pulses will begin
After 30 seconds the device will stop
Repeat this up to 4 times for each spot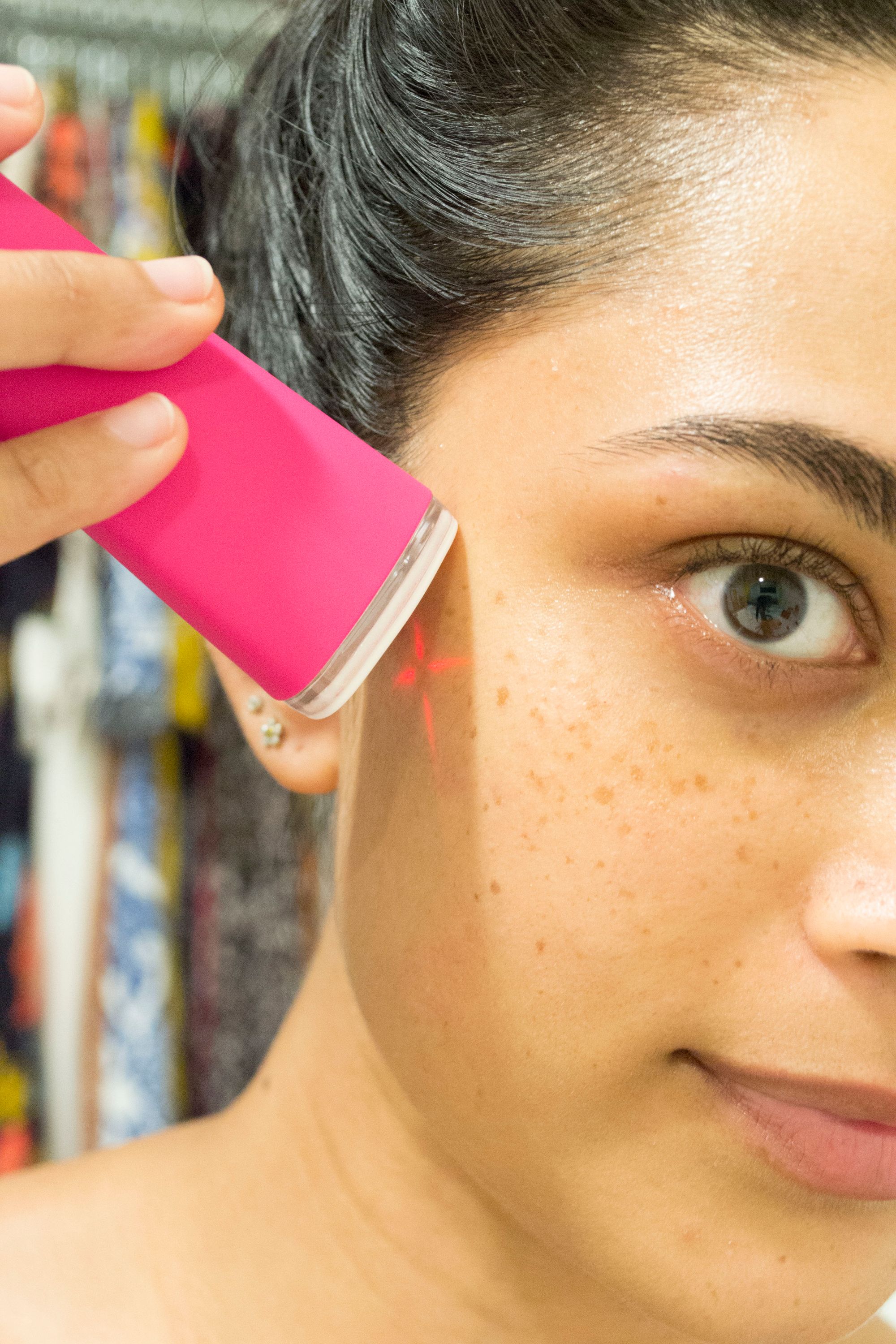 What's in the box?
ESPADA Pen: with an ON/OFF switch on the front and charging port on the back.
Travel pouch: a stretchy material with a drawstring closure.
USB charging cable: that works with any regular phone charger.
Magnetic scratch card: with a code to register your product for any warranty claims.
User manual: which can also be found here.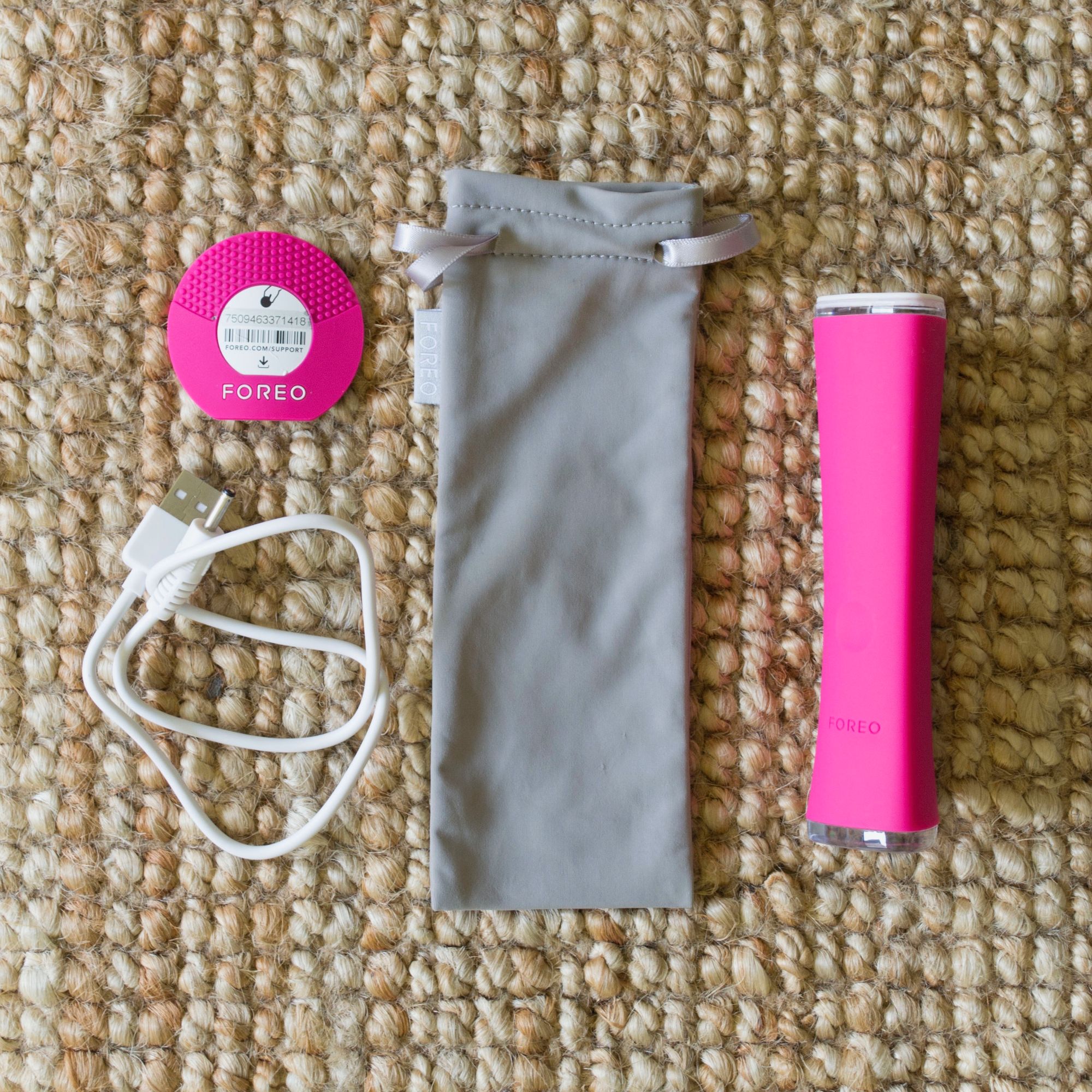 My Experience
My skincare routine has become second nature and straight after I cleanse, I automatically reach for my serums and moisturisers. However, ESPADA should be used on freshly cleansed skin and I kept forgetting to use it and went onto moisturise.
After placing it directly in front of me on my table where I get ready every morning and wind down at night it was easier to incorporate this device into my skincare.
When using the light pen, I clearly noticed my pimples were reduced significantly overnight. The more I used it the faster my skin healed. At its best, I used it each morning and night, 4 times on each blemish. I sat there for a loooong time some days where there were multiple spots to treat!
More recently, after using the blue light pen, I applied EradiKate as a leave on treatment overnight and by the next morning each pimple was almost healed!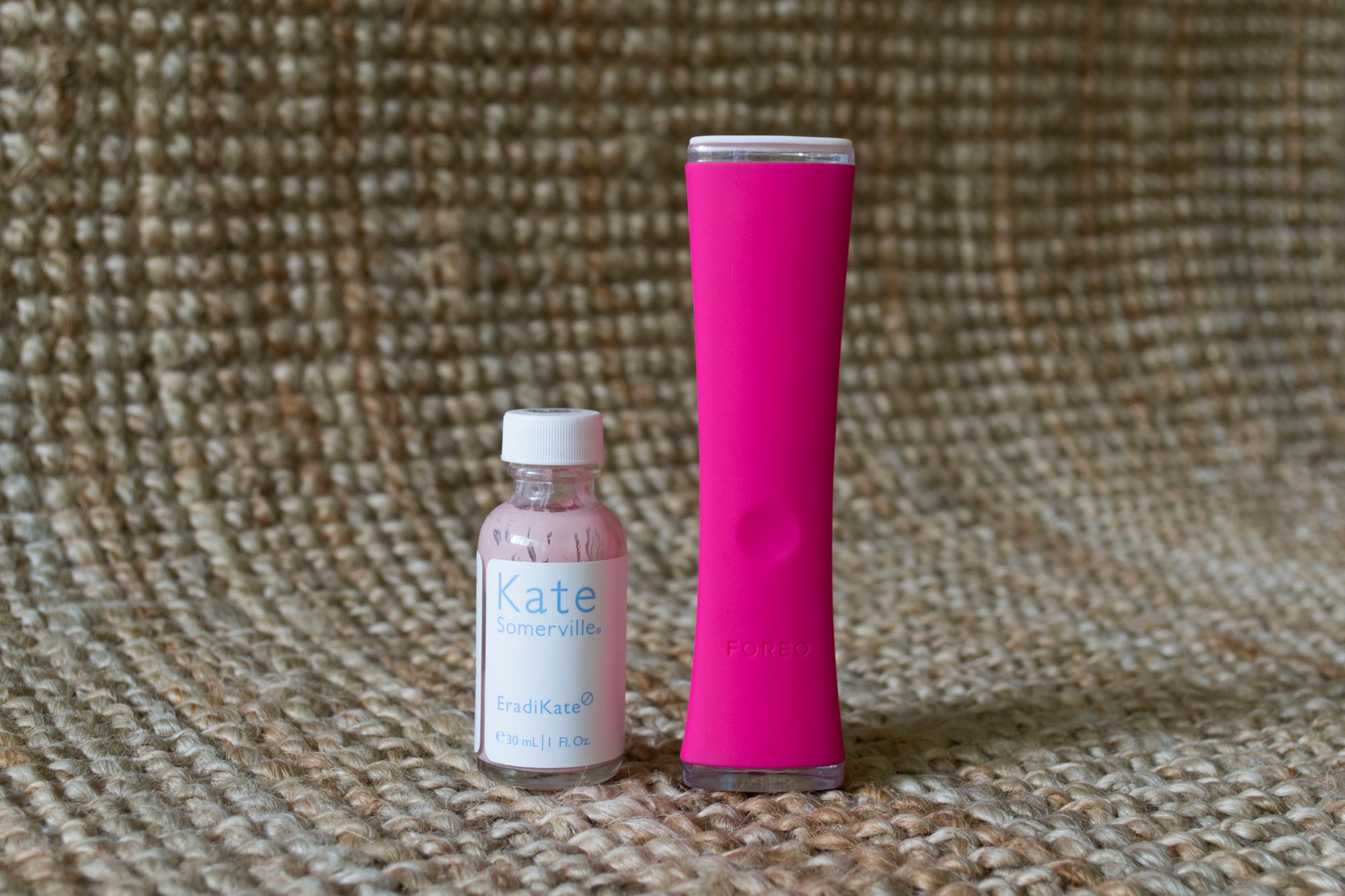 Pros & Cons
Pros
Material: made of medical grade, non-porous silicone which is bacteria resistant, softer and more durable than nylon bristles.
Hygienic: the silicone is 35 times more resistant to bacteria build up to cause less breakouts.
Travel friendly: compact, lightweight, and no spillage involved in bringing this along on your travels
One time purchase: plug in to recharge the device, no need to buy any additional products to use
It actually works: I was sceptical, but as I used it, I noticed my breakouts disappearing overnight
Cons
Expensive: it is a fair chunk of moolah
Time consuming: at 30 seconds per round of treatment, and a maximum of 4 rounds per spot, it can take a very long time to cover multiple areas of your face
Not for very problematic skin: it works wonders for the odd blemish, but if you have major concerns it is best to seek dermatologist advice
Final thoughts
The obsession is real - I love FOREO! Every time I try their products I'm blown away with how well they work.
Prior to this I've never heard of blue-light acne treatment and thought it might be a bit of a gimmick. As I used it more regularly, my blemishes diminished much faster than using nothing. The best results were when I used this light pen along with EradiKate pimple cream.
It's amazing for travel, when I don't want to bring my EradiKate and risk leakages throughout my luggage and don't have to worry about charging it unless I'm going away for extended holidays.